12 October 2022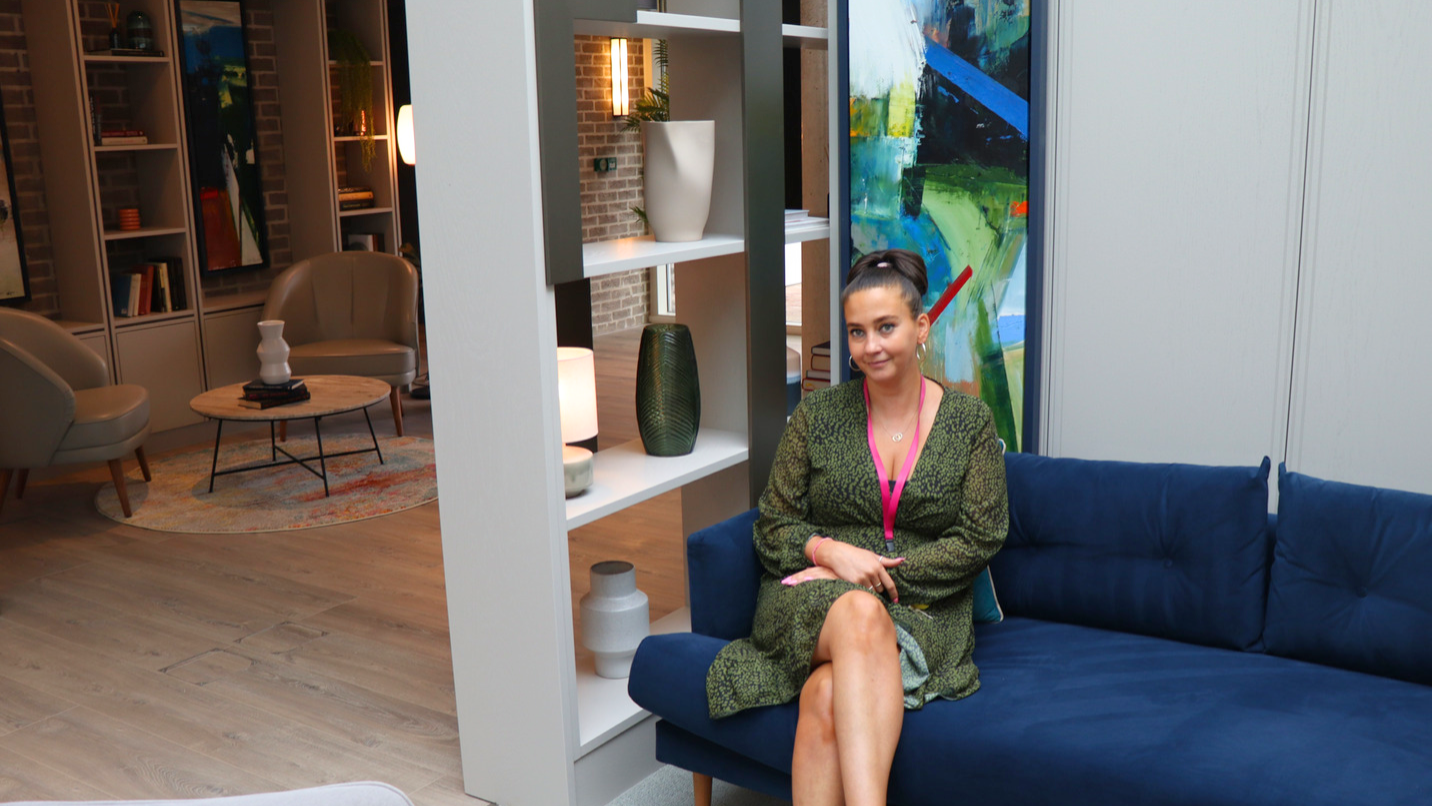 Across our communities, our Lifehosts and General Managers play a vital role in supporting each of our homeowners and tenants. Whether it is making sure that our customers are happy with everything in their apartment and that everyone is safe and well, facilitating trips and events, or simply providing a friendly face and conversation on the door.
At our latest Pegasus development, Pegasus Cobham Bowers, we sat down with Sheyda Davey, to discuss her role as Assistant General Manager and life in Cobham.
Hi Sheyda, please can you tell us what a typical day at Cobham would look like for you?
On a daily basis it's very varied. I do a daily walk around and make sure everything is in place and when people move in, I go through all of their meters and contact the utility companies, so that everything is under our homeowner's name. I check the safety systems, cctv cameras and the windows, as well as the fire and smoke alarms.
I also organise events! We do a coffee morning every Wednesday and sun-downers at 4:30pm on a Friday, where people will have a drink and come down to socialise. As more people move here, we'll be doing other events, for instance salsa dancing. We've got a massage therapist once a month, which I can book for people to pay for a treatment for an hour and we will also be getting a mobile beautician that can come and do nails or things like that.
I would say I am generally here to help people with any issues they might have and if they want to come and have a sit down, have a chat and a cup of tea, then I am here.
What is the community like at Cobham?
We've got groups of friends now who are always out lunching in Cobham. They go on the weekends and do activities together. It's lovely to see people who did not know each other before really gel. A lot of homeowners come down to the pavilion and communal spaces and they will chat and have coffees together, so it's very sociable. On sunny days it has also been great for people to come and sit down here to enjoy the air con! Even though we are still in the early days with move-ins, there are always family and friends visiting and people coming and going, so it's really nice.
What are you enjoying most about your role?

I love that it's so varied, no day is boring. I'm never just sat at my computer emailing, someone will always pop along for a chat or I will need to go and check something. I love talking to the owners and hearing their stories, they're hilarious and it's great to hear about everyone's lives and the things they've seen.
Do you have any recommendations for things to do in Cobham?
The Ivy restaurant is lovely as well as a pub called The Bear and there's a great restaurant called Coppa, which has a lovely roof terrace with igloos you can book. There's a nice butchers on the corner, called Stoneleigh's Family Butchers and we've got a great garden centre called Garsons in Esher, where you can go strawberry picking and things like that when it's in season. They've got a nice restaurant and at Christmas they have a Santa and real reindeers for the children.
There's also Painshill Park and nice walks along the river. Cobham Rugby Club and the Sandown Race Park in Esher are great days out. We've also been in contact with the community centre down the road which hosts events such as gym sessions, bingo and pet therapy days, with ponies, chickens and kittens - a lot of people have signed up to go there now. There's also a market that comes here on the 4th Saturday of every month, which sells everything from honey, jam and cheeses.
How would you describe life at Cobham Bowers?
I'd say it's a lot of fun and people get the feeling of living in a hotel here. A lot of the homeowners have told me a number of times that they wake up and feel happy to be in a place like this. Many people have had partners who have passed away and I have been told by one of our homeowner's daughters that since her mum has moved here, she has had more good days than bad, whereas it had previously been the other way around. It lifts people's spirits and for those living in areas where maybe their families can't visit all of the time, and they felt isolated and alone, they now have a community. People are always phoning each other, coming down to socialise and meeting in each other's apartment. It's taken off so well.
—
A stylish collection of bright and spacious open-plan one and two bedroom apartments in the heart of Cobham, available to buy or rent; the choice is completely up to you.
Less than 10 minutes away from Pegasus Cobham Bowers, the village of Cobham village offers an excellent selection of local shops and boutiques, a Waitrose supermarket, wine bars, cafés and restaurants.
For more information contact: 01932 321027 / cobhambowers@lifestory.group