16 November 2021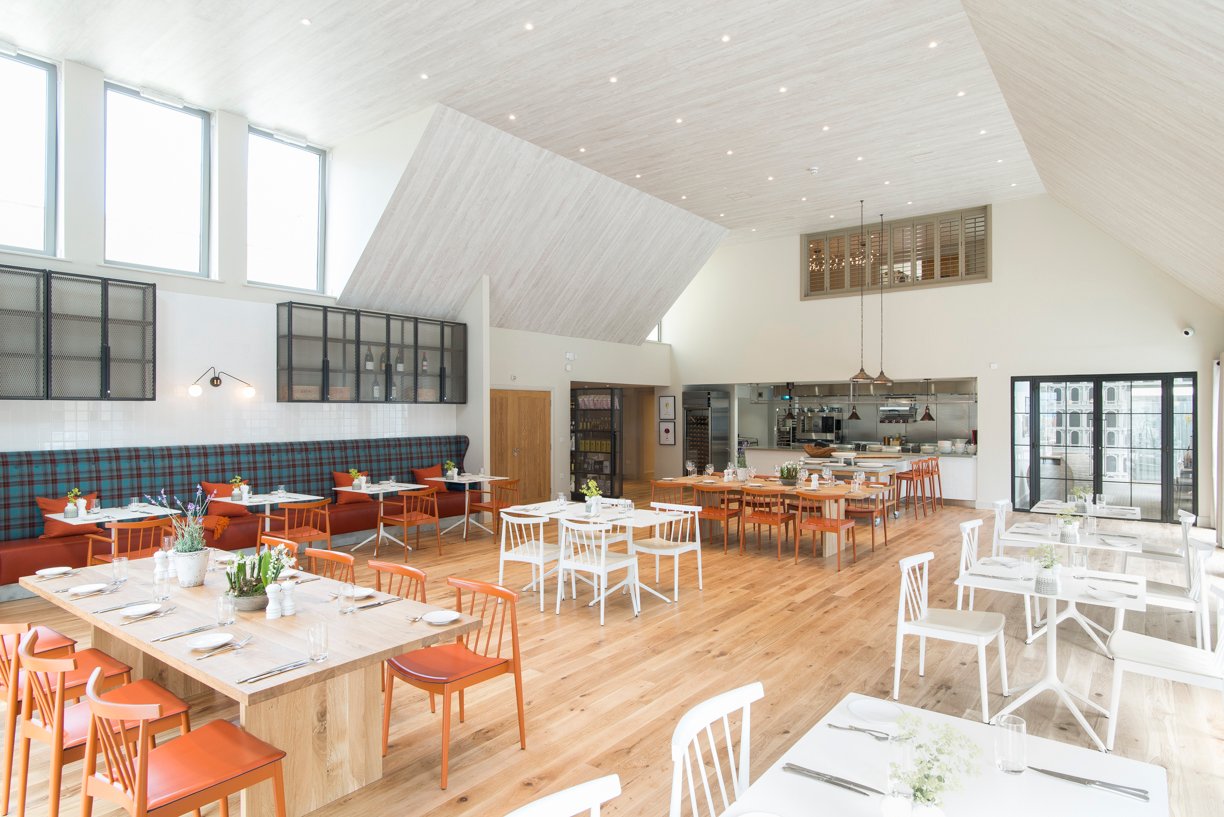 It was a pleasure to catch up with Tommy Leahy, Manager at Steepleton Kitchen to find out more about Tommy, his favourite autumnal dish and what to look out for at the restaurant over the next couple of months.
Hi Tommy, can you tell us a bit about yourself?
I started my career 15 years ago back in Ireland and absolutely love what I do as I love being at the front of house. I have slowly progressed to where I am now, having previously been a manager of a 5-star hotel I then came to Tetbury where I managed another hotel and then worked as a Food and Beverage Manager at the Old Bell Hotel in Malmesbury, Wiltshire.
How long have you been working for Cleverchefs?
I came on board around 12 weeks ago as area manager. Cleverchefs is a great company to work for and we are delighted to partner with Lifestory managing Steepleton in Tetbury. I have a great passion for fine dining and I'm looking forward to getting to know the community at Steepleton, whilst raising our brand awareness locally.
Are there any chefs you look upto?
Nick Collins, the CEO of Cleverchefs who is an award-winning finalist of Masterchef is definitely someone I really look up to as he is very passionate about the food and customer service Cleverchefs create.
I would say other people I look up to are Neven Mcguire who is an Irish chef, Gordon Ramsay and Marco Pierre White.
Can you tell us about Steepleton Kitchen?
At Steepleton Kitchen we are lucky enough to have a chef's table which allows the community or the public to watch the chef's cook their delicious meals and can chat away to them to receive recipe tips etc. This makes the experience a lot more personable. The guests also have their own private dining room with table service.
What is your favourite Autumnal Recipe?
I really like everything if I'm being honest. If I had to pick, Jason (chef at Steepleton Kitchen) cooks a lovely pork tenderloin. It's absolutely stunning - it's a beautiful piece of pork served with fondant potatoes, chard purple sprouts, and sauce vierge. It has a really homemade feel to it!
What are your plans for the upcoming months?
I am looking forward to getting the brunch and afternoon teas up and running soon.
As we now head into the festive season, we have lots of events coming up, such as creating a Christmas Giving Tree, which begins in the first week in December. More information will be provided about The Christmas Giving Tree over the upcoming weeks so keep an eye out on Cleverchefs social media.
Are you looking for a new home for the next chapter of your life with a fantastic restaurant right on your doorstep then get in touch with the team to find out more information:
Steepleton, Tetbury
Call: 01666 848 219 or email us: [email protected]