23 March 2021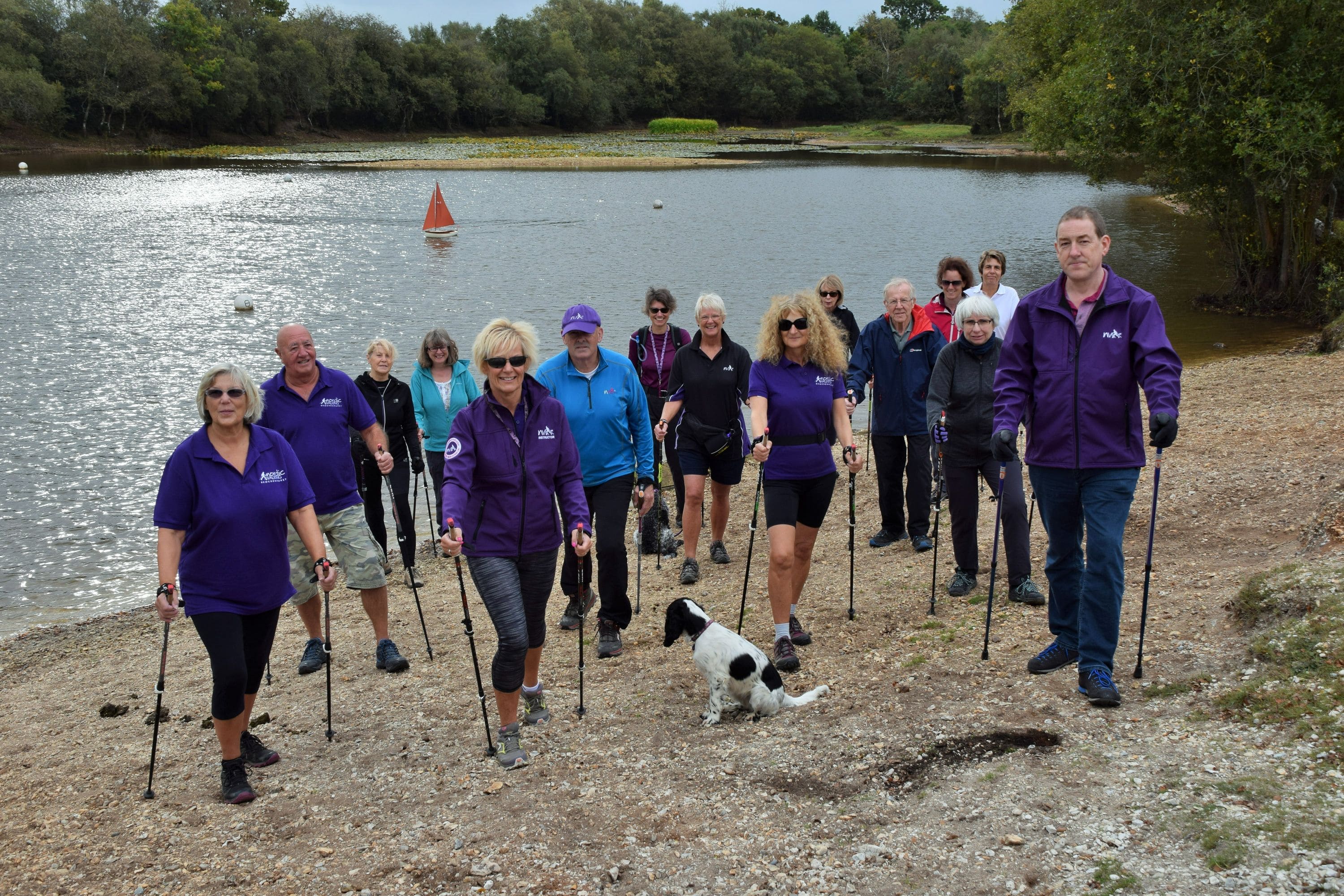 The Finnish activity of Nordic walking has numerous health benefits and can be enjoyed by everyone, no matter what their age or ability. There are few better places in the UK to enjoy this activity than the idyllic New Forest National Park.
We recently spoke to Suzanne Madden, who runs Nordic Walking Brockenhurst, to find out more about Nordic walking and how Brockenhurst locals and our Holmwood homeowners can try it.
Hi Suzanne, could you tell us about Nordic walking and what it involves?
Nordic walking is effectively cross-country skiing without the snow or skis! It was developed by the Finland cross country ski team years ago so they could keep fit in the summer.
It varies to pole walking as there are different techniques to master. The benefits also differ – it's a full body workout that uses lots of different muscles.
I've always loved walking and have found Nordic walking a great way to push myself and be even more active!
What are the health benefits of Nordic walking?
Nordic walking has both physical and mental health benefits. It burns so many more calories than normal walking and is great for improving posture as you open up your back and chest.
We have been fortunate enough to have continued throughout the pandemic and members have been grateful for the benefits Nordic walking has on their mental health. It's a sociable activity and gets people out of the house and enjoying nature.
What classes are available at Nordic Walking Brockenhurst?
There's a lot more to Nordic walking than meets the eye and we offer a three-week course which goes through the different techniques. Attendees learn things such as how to hold the poles and how to effectively propel themselves forward.
Once you're qualified, there's so many different walks to try. We do 'Gentle Walks', suitable for all ages and fitness levels, where we walk about two and a half miles an hour. There's also 'Workout Walks' which are a bit more intense, covering between three and three-quarter miles an hour.
Those looking to try it out but not wanting to commit to the course can join one of our free taster lessons which take place throughout the year.
Where / when do the sessions take place?
We're fortunate to have the New Forest on our doorstep and are spoilt for choice when it comes to walks! There are set routes we follow but we rotate the timetable so members can pick and choose which route they do and what day. We do coastal walks too, in Highcliffe and Barton-on-Sea; neither is too hilly, which is ideal for Nordic walking.
Sessions take place throughout the week, all year-round, but members can be flexible and join whenever suits their schedule. We have members of all ages and abilities; it's a sociable group and pre-covid, we did things outside of walking too, like summer activities and a Christmas party.
Once a month, we try to do an 'Adventure Walk' which is a longer walk at a moderate pace and usually involves a stop at the pub! We usually go to the Isle of Wight once a year also for a 14 mile walk which is a really fun day out.
We try to add value to every walk and try to make it both beneficial and fun.
---
Brockenhurst is home to Holmwood where there's just one home remaining – a beautiful, two-bedroom cottage – offering an idyllic lifestyle within a thriving and welcoming community.
To find out more, contact the team on 01590 615288 or [email protected].