25 February 2022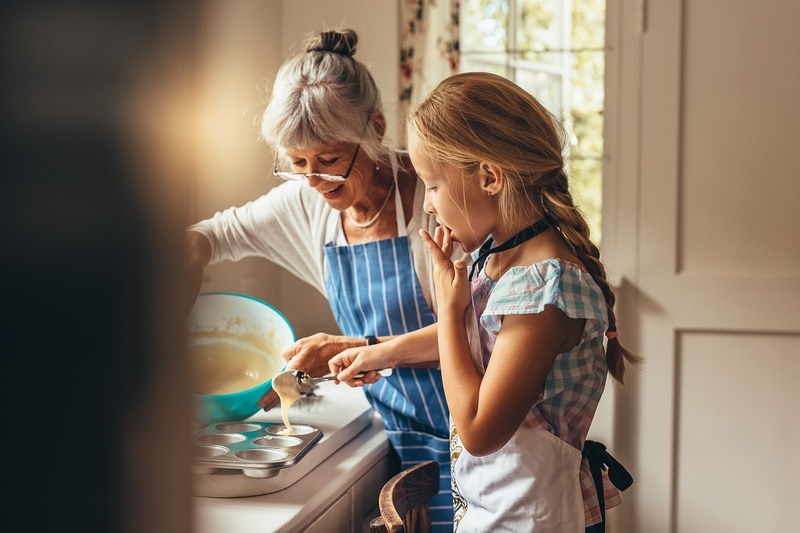 "Renting free's up your time to do more of the things you love". We caught up with Oli Pym, Head of Lettings to discuss all things rental. Continue reading if you would like to find out about the rental process with Pegasus, the services we offer, and our rent-to-buy option.
Please tell me a bit about yourself and your role in lettings?
I started with the business in March 2020. Before that I'd spent 12 years working in an Estate Agency on the letting side of things. I worked in West London and started from the ground up. I was a negotiator and then went into managing offices which was really interesting and a fantastic learning environment. I then had a family, we moved out to Hampshire, and that's when the job turned up to work for Lifestory in Winchester. The role at the time was to expand its letting offerings and simply create something at the forefront of the retirement industry. At the time we had a small number of customers choosing to rent but since this expansion to all of our communities in 2020, the popularity of our rental choice has exploded. It's fantastic to see this growth.
How does the rental process work with Pegasus?
I think what is really important about our product is it's all about choice. It's important the customer picks the apartment that is right for them in that community and they have the choice to buy or rent.
Additionally, we offer the choice of rent-to-buy which I think is innovative and fits a real need with our customers. It keeps the flexibility there whether they are going to purchase it in that year or not. 70-80% will progress to purchase and the remainder are comfortable in their choice to stay renting. Rent-to-buy is ideal if you are someone who is in the process of selling your current property and don't want to be in the house when the sale is being processed for example.

What services do we offer for those considering renting?
The great answer to this is there is no difference between the services we offer to our rental members as we do our homeowners. Additionally, they have the freedom and flexibility of having the option to rent, with the security of the Pegasus Assured Tenancies, whilst having access to these outstanding services, communities and facilities.
What advice would you give to our customers who are considering rental?
From a practical standpoint, try to prepare your documents early so the process runs smoothly. Try to be open-minded about renting as it has many benefits. One of them is that you don't need to worry about going through the buying and selling process and you have more time to do the things you love. Renting is right for some many of our customers for a whole host of reasons, it won't be for everyone but consider it on its merits.
Could you please tell us a bit more about the option of rent-to-buy?
There are lots of reasons why rent-to-buy would work. You will have up to a year to decide if you want to buy the property. If you decide you like the property and want to continue to rent then that's no problem at all. However, if you decide quickly you want to buy the property then we are happy to refund the rent you paid during the first few months you were a rental member.
With more and more people choosing to rent in later living - what are the benefits of them doing this?
We ask our customers about the choice they make to rent and what made them as individuals go that way, most commonly the answer comes back that they're pleased they don't have to worry about homeownership, whilst having the peace of mind that your apartment is your home for as long as you want. You will also be a little more 'savvy' on some of the financial elements of the property transaction such as stamp duty and inheritance tax.
For people who haven't rented before, how do they know if renting could be right for them?
The advice I'd give to someone who asked this is what do they like about traditional property ownership. That choice is still open to them in our amazing communities and if that gives them more peace of mind I entirely understand. That said, what do they hate about traditional property ownership, and does our Rental Choice solve this for them? As previously mentioned we have the rent-to-buy option so they can move in before having to choose what is right for them. Our team will be able to help you find the best option for you and your family.
Does renting a Pegasus apartment sounds of interest to you, visit our website to find out more.