06 October 2021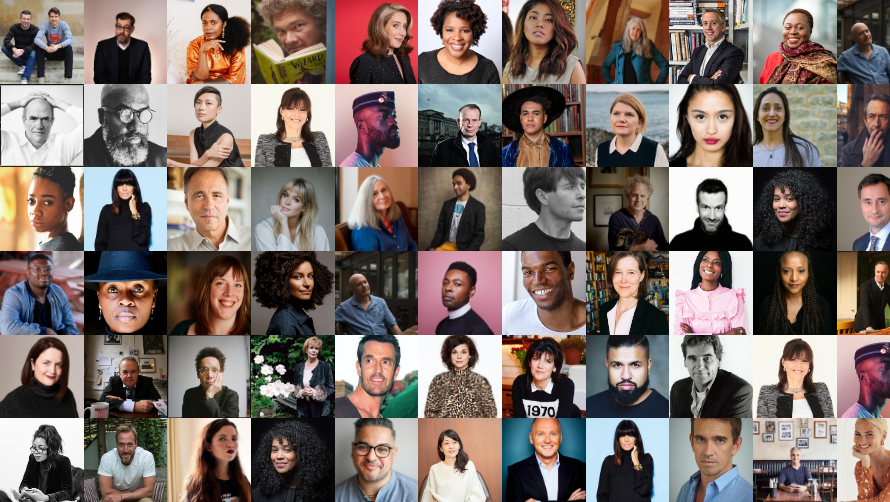 If you didn't already know we have an exciting event coming up very soon inaugurating on the 8th of October - 17th October 2021. The Times and The Sunday Times Cheltenham Literature Festival is an award winning Festival hosted in the stunning spa town and is an event you don't want to miss. The doors will be open to the world's greatest writers, thinkers and performers covering everything from travel, history, poetry, sport, fashion, nature, business and more including a family programme sure to influence children and encourage a love for reading.
Who to watch out for?
Pegasus is absolutely delighted to be sponsoring the legendary actress Dame Joan Collins DBE who will be performing on Saturday 16th October from 2:30pm - 3:30pm at The Times and The Sunday Times Forum located in Montpellier Gardens. This event will allow audiences the opportunity to listen to Joan open up about the celebrity world and meeting the likes of the Royal Family as revealed in her new book My Unapologetic Diaries.
New voices:
Award winning Novelist Maggie O'Farrell will be there sharing which six titles she would be taking with her on a desert island and she will be joined by Marie Moser; One of the world's greatest readers: Elif Shafak will be there talking about her new novel The Island of Missing Trees which is about belonging, identity, love and trauma; Torrey Peters will be talking to Elizabeth Day about her revolutionary novel Destransition Baby and discussing diverse, de-transition and the pains and pleasures of reinventing yourself.
Crime:
Pointless star Richard Osman will be returning to The Times and Sunday Times Cheltenham Literature Festival to reflect on his book The Thursday Murder Club's success as this became the fastest selling crime debut beating the likes of Barack Obama. He will also be there introducing his new novel The Man Who Died Twice; Mick Herron joins a special event honouring the great John Le Carré to celebrate the release of Silverview and looking back on an extraordinary life in letters; Ann Cleeves the author of over 30 bestselling books will be talking about her new Two Rivers series and an overview of her writing career.
Politicians:
Former Shadow Chancellor and TV personality Ed Balls will be talking about his passion for home cooking and reflecting on his old family meals he has enjoyed since his childhood which he discusses in his autobiography A Memoir in Recipes and Family and Food; Ed Miliband will also be there giving inspirational discussions on how to fix the world after interviewing people all around the world; Award-winning activist Amika George will also be at The Times and The Sunday Times Cheltenham Literature Festival who was the founder of the Free Periods movement. If you are wanting to make a difference in the world then Amika and Jeremiah Emmanual (member of the UK Youth Parliament) will be there to give you advice.
Food:
If you're a food lover then keep an eye out for: Anna Jones, Grace Dent and Katy Wix, and Ravinder Bhogal.
For Families:
Joe Wicks will be showcasing his first children's book The Burpee Bears; Clare Balding will be there to talk about how to develop resilience and to not be scared of making mistakes.
These are only a few of the names taking part in The Times and The Sunday Times Cheltenham Literature Festival this year – what an amazing line up it is!
If any of these acts are of interest to you or you would like to see what else is on then take a look at the Festival schedule on the official website.