12 April 2022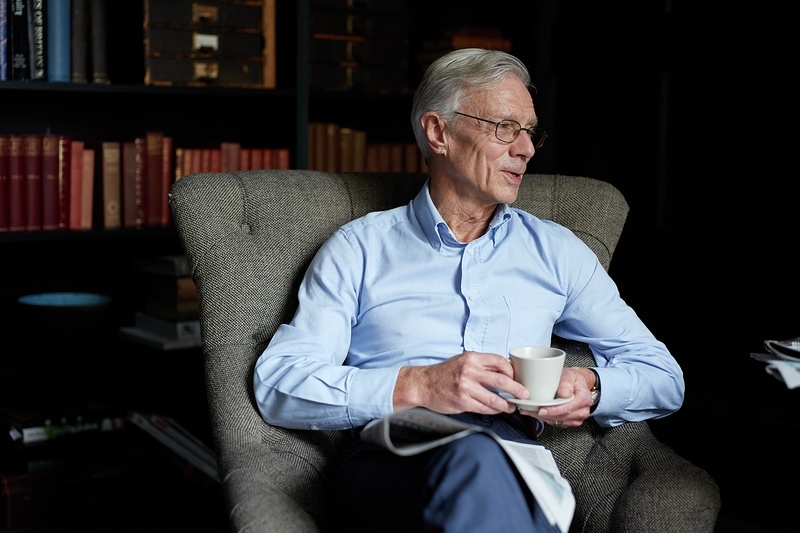 We caught up with Jo Clark from our Part-Exchange partner Spring, as we discussed the benefits of Part-Exchange for a seamless sale of your property.
Meet Jo Clark.
I am Jo Clark, Head of Relationships for Spring, I run the relationships team and have worked at Spring for almost 7 years. The Spring team and I help Lifestory customers throughout their Part-Exchange journey and guide them through every stage of the process to ensure a smooth transition into their new Pegasus apartment.
What is Part-Exchange?
Jo: Put simply, it's an easy and simple way to sell your home when you want to buy a later-living apartment at a specific Pegasus community. Spring buys your home directly from you, avoiding the need to sell through an estate agent meaning there are no viewings to contend with and no need to carry out any renovations prior to the sale. A Spring sale is guaranteed, meaning there is no chance of the sale falling through, providing security to homeowners allowing them to proceed with the purchase of their new Pegasus apartment on a date that suits.
How does Spring Part-Exchange work?
1. Ask for a market appraisal from your Sales Advisor.
2. Spring will then arrange for two independent estate agents and a member of the Royal Institute of Chartered Surveyors (RICS) to value your property.
3. We will review the appraisals and make you a guaranteed offer sharing all valuations and calculations with you.
4. If you accept, we can complete on your sale in a matter of days or a date of your choice.
5. Spring pays your standard selling legal fees if you choose to use a Spring panel lawyer.
6. To help make the move even easier, Spring offers an extra 14 days post completion to access your property, allowing you to move at your own pace. Spring customers particularly like this flexible feature, especially for those who are downsizing.
How long is the timeline for someone who sells their house through Part-Exchange?
Jo: Spring can buy your property as quickly as you like, we work to your timescale, allowing you to choose a day that works best for you - we can even complete in as little as 7 days, offering total flexibility thanks to our specialist solicitors and conveyancing teams.
What are the advantages of Part-Exchange and how do people know if the service is right for them?
Jo: Spring Part-Exchange provides certainty and security with the sale of your current property. Once Spring has agreed to purchase your property, it is guaranteed, so you can relax and plan your onward move into your new Pegasus apartment with confidence. Part-exchange with Spring is a free no obligation service meaning you are not tied into anything providing flexibility and peace of mind if the service does not meet your needs.
Who can use Spring's Part-Exchange service?
Jo: Anyone can use the service as long as you own a residential property in the UK*. We buy any type of property, in any price range, in any condition and in any location.
How do Pegasus customers find out more about Part-Exchange?
Jo: If you would like to find out more information about Part-Exchange and if this could be the right option for you. Speak with a Pegasus sales advisors who can provide further information and get the ball rolling.
You can find out more here
*Spring do not buy properties in Northern Ireland.