15 April 2021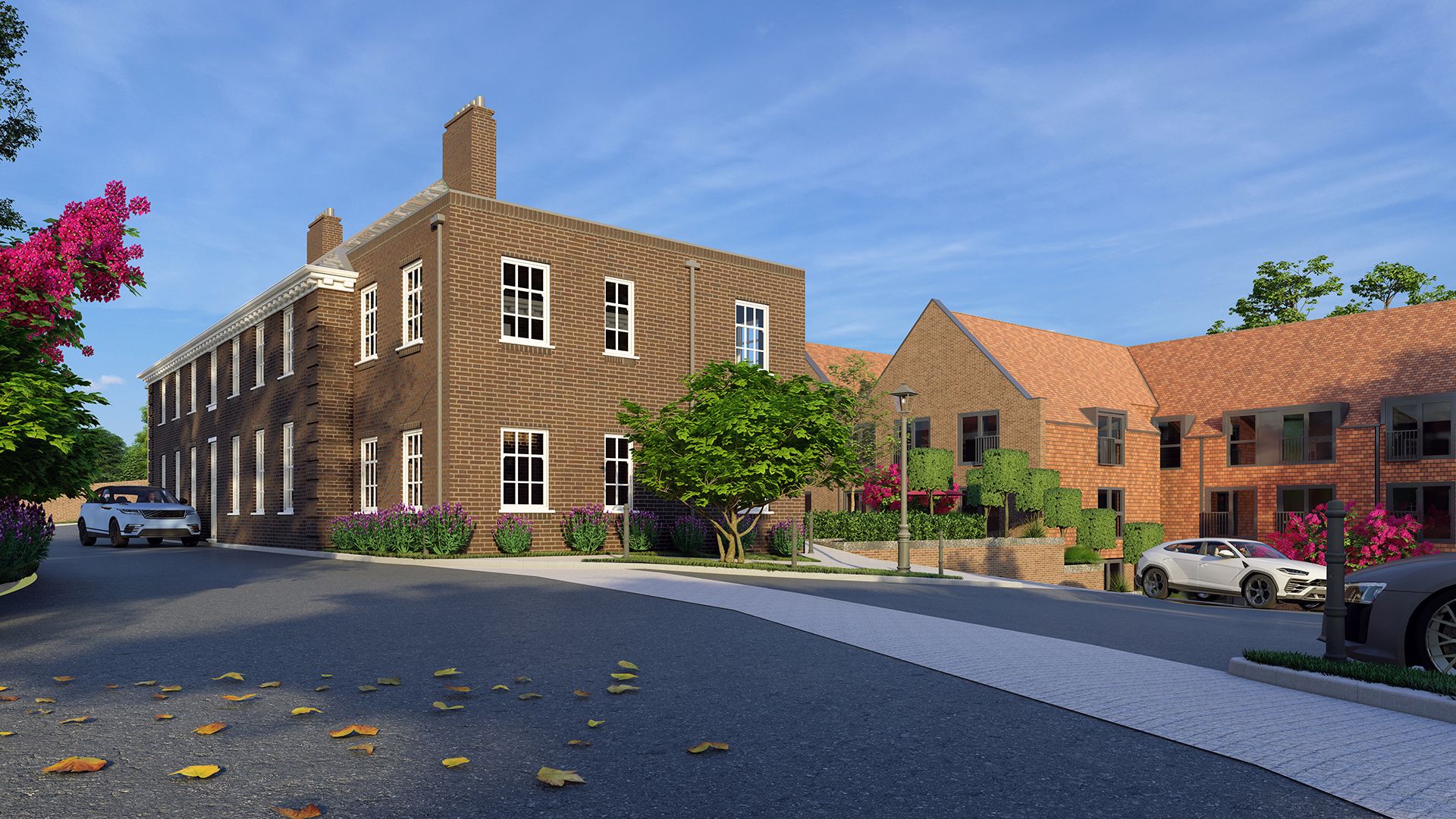 Pegasus, part of Lifestory, is delighted to announce the purchase, subject to planning of the Old St Alphege Rectory with Church of England Birmingham. This prime location is located off Church Hill Road, next to St Alphege Parish Church. A planning application has now been submitted where Pegasus hopes to create 54 independent, later living apartments across one and two-bedroom homes along with a guest suite and communal lounge which the homeowners would benefit from.
Mike Gill, Lifestory Regional Managing Director said: "Lifestory recently published our ambitions to create 5,000 homes over the next five years. The Rectory is part of Lifestory's strategic growth plans and will create 54 later living apartments located in the heart of England.
"Throughout the entire design process, we have placed a great emphasis on preserving the history of the land, which led to the decision to retain the existing Rectory building. The proposed later living apartments will meet the growing need for local people over 60 wishing to downsize yet remain fully independent within a like-minded community. In addition, we have carefully considered the neighbours and wider community to ensure the plan brings many other local benefits."
As part of the agreement, Pegasus will create forest walkways and outdoor areas for both St Alphege Pre-school and St Alphege Infant School, as part of the Forest School initiative which enables children to experience hands-on learning in a local woodland environment. Lifestory will also install wildlife CCTV with the footage being accessed by both schools so that they can view the local wildlife in their environments.
"Pegasus has produced a bespoke scheme, sympathetic to the Grade 1 listed Church building, the Oliver Bird Hall, the Pre-school and Infant school," says Daniel Mayes, Property Director, Church of England Birmingham. "The plan is also extremely understanding of the surrounding residential area. It uses the topography of the site to conceal most of the new development and will be surrounded by a woodland and green space on all sides. The development will provide new forest school areas for both the Pre-school and Infant School. Consequently, the final result will have a very low visual impact on the whole neighbourhood, whilst boosting the work and service of the Church in Solihull."
The undisclosed fee of the land sale was agreed with the Church of England Birmingham. The proceeds of the sale are to be shared between Solihull Parish Church and the Church of England Birmingham.