12 April 2021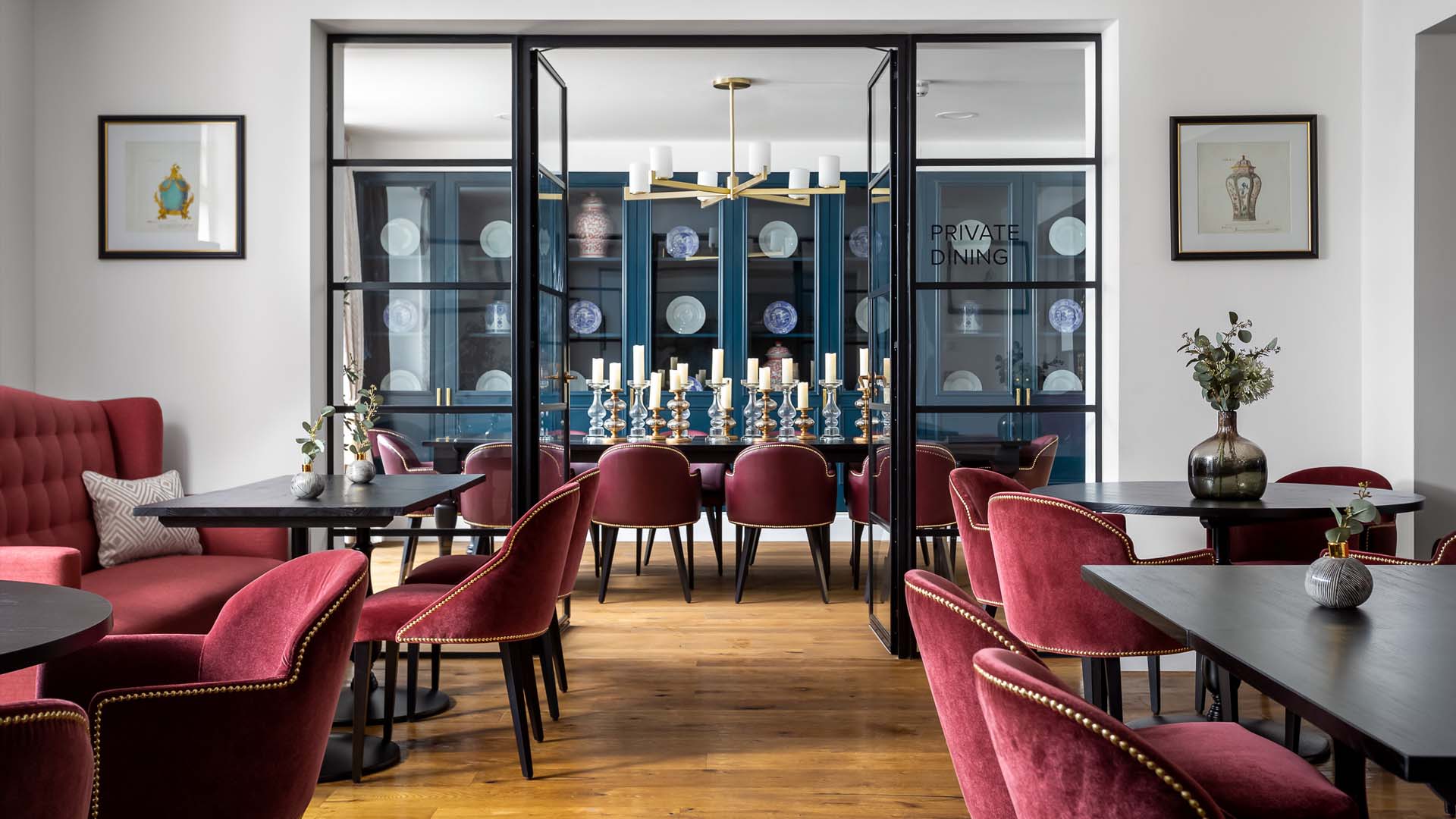 Our 'Pegasus Insiders' series is where we learn more about the remarkable partners who we work with to create our vibrant communities and their inspirations and insights across the different homes we have available.
In this instalment, we speak to Carly Gordon from Brighton- based Park Grove who is an architect and designer who has been designing for the hospitality, residential and commercial markets for over a decade. With a passion for designing homes for living and wellbeing, her creativity has created the stunning interior spaces at our The Vincent community in Bristol.
What were your inspirations for the interior design at The Vincent?
The Vincent is a prestigious new community combining a rich blend of Victorian heritage and contemporary architecture. The sympathetic restoration of 1886 Queen Victoria House maintained many of its original features, complemented by modern touches and beautifully landscaped outdoor spaces. This combination of old meets new was the inspiration behind our design process which allowed us to introduce traditional furniture shapes, luxurious upholstery and antiques alongside handpicked contemporary pieces to create a unique style.
The Vincent is designed for retirees who are well travelled, are culturally rich and are perhaps used to the finer things in life. The Vincent is extremely well placed for those who are now looking to downsize but still wish to enjoy a fulfilling social life and the benefits of living in a vibrant city location.
To suit this audience, we carefully selected unique accessories, used layering, and incorporated personal unexpected touches to give the new homeowners a sense of place and ownership, coupled with a feeling of luxury and exclusivity.
Can you share your design process for the different areas in the community?
Each of the different areas in the project has been carefully curated to provide an individual feeling when you walk into the rooms.
As you walk into the community, the high ceiling entrance foyer features a spectacular mural of peacocks and floral notes positioned against dark blue wooden panelling to create a visually stunning wow factor when entering the building.
The owners lounge and bar has been designed to be a sophisticated communal space incorporating neutral tones with pops of colour and contemporary patterns to soft furnishings.
The intimate rear lounge area is perfect for smaller gatherings or relaxing to read. Here we placed bespoke furniture pieces designed by Park Grove, upholstered in deep velvet blues and reds creating a luxe environment and a comfortable place to retreat to.
The restaurant layout was redesigned to create better flow though the building by introducing refectory style dining and breakfast bar. We gave it a contemporary style with a traditional twist featuring elegant materials – brass, marble and glass to lighting and accessories. Leather, chenille, tweed, linen and velvet to upholstery and soft furnishings. Dusty pink, rich burgundy and reds contrast beautifully with a dark finish to wooden legs and tables resulting in a calm and relaxing ambiance.
The two-bedroom show apartment had to have a stylish high end feel but also homely. It features a contemporary blend of dark and light grey with pops of teal and mustard to accessories, and geometric patterns to soft furnishings. Marble, glass and brass to tables and lighting ooze elegance. The master bedroom has a sumptuous, luxurious scheme of soft greys and whites. The guest bedroom follows the colourway of the lounge with a stunning headboard in velvet featuring a black and white geometric pattern. Carefully selected shelving, accessories and gorgeous floral displays throughout the apartment help give a lived-in, homely feel.
Can you tell us a little more about the colour themes chosen?
In the communal spaces we selected a colour palette of rich burgundies and reds with royal blues and aged leathers as a nod to the historic heritage of the site. Accessories were chosen to complement the dark colours and provide an elegant, refined look – marble, brass and coloured glass feature in lighting, vases and ornaments. We allowed for plenty of green planting with foliage and floral to soften the look and bring a little outdoors indoors and also provide a calming effect at the same time.
What have you enjoyed most about working on this project?
Park Grove specialise in the interior design of heritage buildings so this project was very much in line with our experience and ethos. The Vincent has so many unique features that we aimed to enhance and highlight through our approach - the double height foyer with the peacock mural is definitely our favourite feature! Knowing that the building will be enjoyed and loved by so many for years to come is hugely rewarding.
What are you key interior trends for Spring/Summer 2021?
The past year has changed and defined the way we use and live in our homes like never before. We are seeing a huge investment in outdoor living with many people creating comfortable outdoor lounges, gyms, offices and dining areas. Bringing the outdoors in to create a sense of nature and calm using floral or green elements to artwork, fabrics and accessories. There has been a surge in demand for indoor planting and faux plants and this is not going away any time soon. Colourways of earthy hues in brown, pink and green with natural fabrics and materials – wood, reed, tweed, linen will be popular as well as creating dual functional spaces by dividing or reconfiguring layouts, maximising storage and the use of natural light in our homes and working environments.
Sustainability and eco-friendly initiatives continue to be a strong driving force. Companies and individuals choosing sustainable fabrics, natural production methods, less plastic, reducing waste, buying local and so forth - we anticipate seeing greater influence of this in interior design during 2021 and beyond.
----
If you're looking for a home with the perfect balance of city and country living then get in touch with the team to find out more about the homes available at The Vincent. Prices start from £399,999 for a one bed apartment. Call the team on 0117 981 4352 or email [email protected].