20 April 2021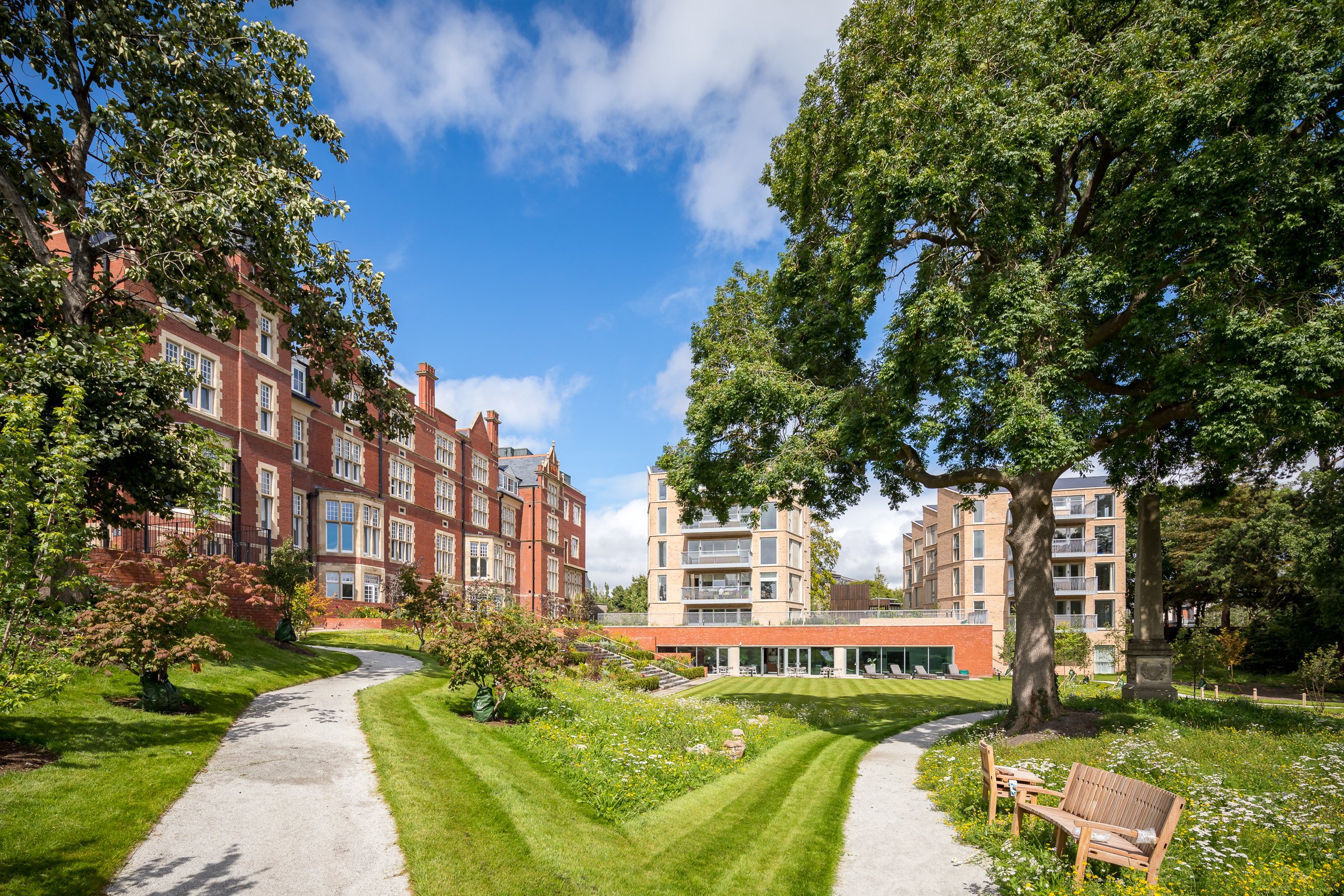 Pegasus is proud to announce that three of its communities has been shortlisted for the prestigious Housing Design Awards 2021 including The Vincent in Bristol, Chimes, in Westminster, and Latheram House in Cheltenham.
The highly revered industry accolade which dates back to 1948 takes into consideration new developments relationships to the neighbourhood, the appearance and design, sustainability in construction, finishes, detailing and workmanship, to name a few of the judges' criteria. Judges made up of industry experts, government officials and enthusiasts will now visit the Pegasus communities and other shortlisted projects to assess first-hand before making their decision.
Designed by renowned architects Mæ, Chimes is designed for social interaction, independent living and wellness. Its location enables homeowners to maintain a rich and fulfilling cultural life in a prime area in the capital. The community itself comprises a collection of 39 one and two bedroom apartments, a Wellness Spa with steam room, stretch studio and treatment room. Homeowners can also make the most of the varied outside space whether that's enjoying the beautiful cloistered landscaped inner courtyard or rooftop terrace boasting spectacular views across the capital.
Steve Bangs, Regional Managing Director of Lifestory London and South East said: "Chimes is a real stand out community which exemplifies boutique living in the heart of the capital. Every little detail has been considered to offer the premium lifestyle prospective buyers are after, from the facilities to the exceptional service.
"It's fantastic to be shortlisted for a Housing Design Award, and we're looking forward to welcoming some of the industries most highly regarded professionals and enthusiasts to view everything it has to offer themselves as part of the judging process, we're sure they'll be blown away!"
Over in Cheltenham, Latheram House enjoys a central location inspired by the town's historic courtyards and cloisters and features a new public thoroughfare, connecting the residential quarter to the town centre. The community comprises 67 independent living one-, two- and three-bedroom apartments and two cottages all benefitting from beautifully landscaped courtyards with a central tranquil pond. Inside, homeowners and renters can also enjoy the use of a social kitchen and owners' lounge for spending time with friends and neighbours.
The Vincent in Bristol blends a beautifully restored Victorian building with two four and five-storey terraces designed by award-winning architects Allford Hall Monaghan Morris. 64 later living apartments are spread across the three buildings with the added communal facilities of a wellness spa, on-site restaurant, and elegant owners' lounge. The buildings overlook the scenic and expansive grounds which is also home to a Grade II listed obelisk.
Mike Gill, Regional Managing Director of Lifestory Midlands & North said: "We're absolutely delighted that our The Vincent and Latheram House communities in the region have been shortlisted for a Housing Design Award, it's a great accolade that's highly regarded in the industry.
"Latheram House is one of three communities Lifestory has worked hard to create in Cheltenham and it has so much to offer those in later life looking for a new home in a central location. It provides easy access to everything Cheltenham has to offer but is also a tranquil relaxing place to come home to and enjoy.
"The Vincent is another community we're particularly proud of. The challenge was to marry the new and the old, to design an innovative later living community with the specific focus on creating exceptional quality homes and social spaces for homeowners to thrive, whilst protecting and enhancing the area and its architecture." The final winners of Housing Design Awards 2021 will be revealed later in the year.