24 August 2021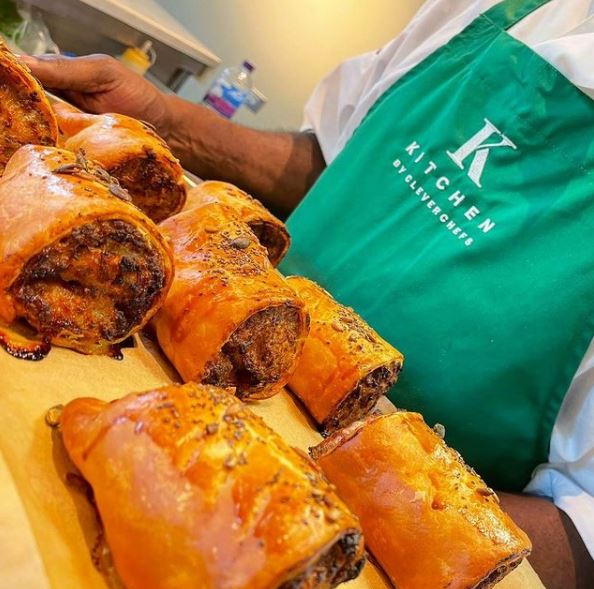 Over 60s property developer Pegasus has welcomed award winning caterer and restaurant operator Cleverchefs to its 23a Leyton Road community in Harpenden. Cleverchefs has opened The Kitchen Harpenden in the onsite restaurant to offer luxurious casual dining overlooking the stunning arboretum garden. The restaurant is open for all including the community of 23a Leyton Road, those local to Harpenden and the general public.
The Kitchen Harpenden is founded by previous contestant on BBC's Masterchef The Professionals, Nick Collins and will be open daily (8am-4pm) with an all-day brunch menu, and a delicious range of lunches including chef specials. An afternoon tea is also available for guests to enjoy a selection of sandwiches, scones, and sweet treats. Cleverchef's vision is to provide ethically and seasonally sourced local ingredients to create beautiful food that is made fresh to cater for every diners' requirements.
Steve Bangs, Regional Managing Director from Pegasus, part of Lifestory comments: "We've all really been looking forward to having the restaurant at 23a Leyton Road open again so it's fantastic to welcome Nick and his team to the community. The amenities we provide at our Pegasus communities are really important for our homeowners and tenants to give them that little bit of added luxury and convenience as well as providing another social space to spend time with neighbours or visiting friends and family.
"The restaurant also plays an important part in bringing together the new with the existing Harpenden community by providing everyone with a popular new dining venue. It's amazing to be able to welcome everyone to spend time in the beautiful space and enjoy Nick's incredible menu!"
Nick Collins, Cleverchef's founder comments: "We are delighted to have opened The Harpenden Kitchen at Pegasus' 23a Leyton Road. This marks our third restaurant within a Pegasus community, with the others located in Bristol and Tetbury. We wanted to create an offer that represents modern café culture, casual dining with a touch of luxury for both the homeowners and tenants of 23a Leyton Road and the wider Harpenden community to enjoy. We strive to make our guests smile and hope our exciting menu and regular specials will do just that! As many of the ingredients as possible will be sourced locally with alternatives to plastic and other materials that can be recycled used wherever possible."
"Harpenden is a brilliant location and since we opened last month, we've been extremely busy meeting everyone who has visited us and we've had great feedback so far. Albert, the Head Chef has been busy creating daily specials so there's always something different on offer and our freshly made cakes have been a real hit for people wanting to stop by for an afternoon treat."
Cleverchefs was started in 2015 by founder Nick Collins who has been a chef for over 20 years and found his passion for food and attention to detail in Michelin star restaurants. His career has seen him win awards such as chef of the year and be a contestant on the BBC's Masterchef The Professionals.
Pegasus 23a Leyton Road is a collection of one, two and three-bedroom apartments, designed by award-winning architects RCKa situated between Harpenden town and Rothamstead Park. Along with the on-site restaurant homeowners and tenants can enjoy the use of residents' lounge, wellness area with treatment rooms, guest suite for friends and family and on site Lifehosts to provide a personalised service. With a selection of two and three bedrooms remaining prices start from £775,000 to buy and rent from £3,714pcm. Find out more: https://lifestory.group/pegasus/our-developments/harpenden/.
The Kitchen Harpenden is open with strict COVID-19 safety measures in place with visitors able to book a table on the website: https://www.kitchenharpenden.co.uk/book-a-table