21 September 2020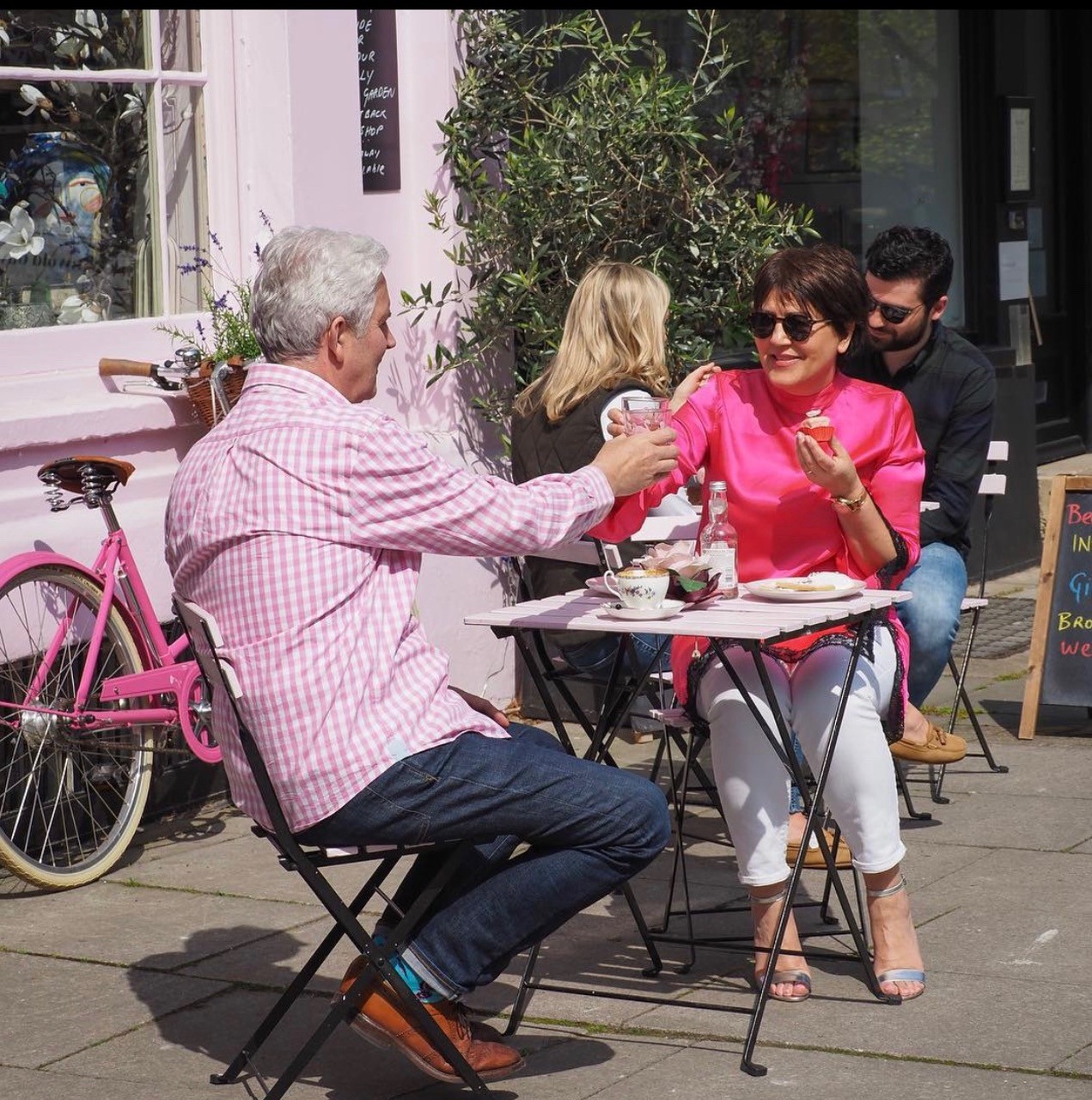 Cheltenham is renowned for its variety of eclectic and independent boutiques; you're spoilt for choice when visiting the town. A particular favourite of ours is Pink Vintage on Montepllier Street, owned by Silvia and her husband, the shops sells a variety of vintage inspired interiors, gifts, and tasty treats. We recently caught up with Silvia to find out more about the business.
Can you tell us a little more about the shop?
We're a local business selling an eclectic mix of everything, and as an independent retailer we put our heart and soul into everything we do. We're open five days a week, sometimes six and when there are festivals on we sometimes open seven days.
We originally stocked a variety of vintage items we source and choose ourselves from London and Europe but vintage items started to loose their appeal so we decided to mix it up a little and go down the new and old route so we now offer a variety of items such as ginger jars, fresh modern art, high fashion interiors, eclectic trinkets, faux flowers, jewellery, the list could go on! If we like something we buy it to sell in the shop, it's great to have such a changing variety of products for our customers and we try to stock things we know people would like.
Can you tell us a little more about how you came to open the shop?
We had a hairdressing business in Pimlico for 25 years. We always said we'd move out of London when the leave was up and we loved walking in the Cotswolds then stumbled across Cheltenham and now here we are! We purchased the freehold on the building and an apartment and have now lived and worked in this fantastic town for eight years.
We absolutely love our jobs as business owners, from our years of experience working with clients we're really chatty people and just love engaging with customers. Being part of a community is also really important, we've got a great presence within the community, good relationships with the community BID, Cotswolds life and we've won various local community competitions!
What makes Pink Vintage unique?
Other than our constantly evolving and changing product range I am also a trained Peggy Porschen cake maker so I handmake fresh tasty cakes which we sell in the shop. People can stop by for a slice of cake in our seating area with a tasty Monmouth coffee, or purchase some sweet treats to take home. I'm passionate about coffee so we always use Monmouth coffee from Borough in London and we're trained Monmouth baristas so offer the tastiest of cakes with the smoothest of coffees.
We also sell absolutely beautiful Christmas decorations, they're due in soon and always sell out!
What are your favourite things about Cheltenham?
Mainly what I like about Cheltenham is the people. Everyone is doing something here, busy being creative, working hard, enjoying the great outdoors amongst many things. It stands out all the time. There's a great mix of young and old people, with a real London feel to it.
I also love the Montpellier district and the park area is fabulous, the architecture is stunning. The town also has a holiday vibe to it, that's what attracted us to it in the first place – it's lovely! We love walking around and exploring. The town is growing all the time so there's always new shops and eateries to try out.
If you're looking for a home with a variety of independent shops and boutiques on your doorstep then get in touch with the team to find out more about the range of homes and the facilities available at One Bayshill Road: 01242 292 930 or e mail: [email protected]