01 February 2021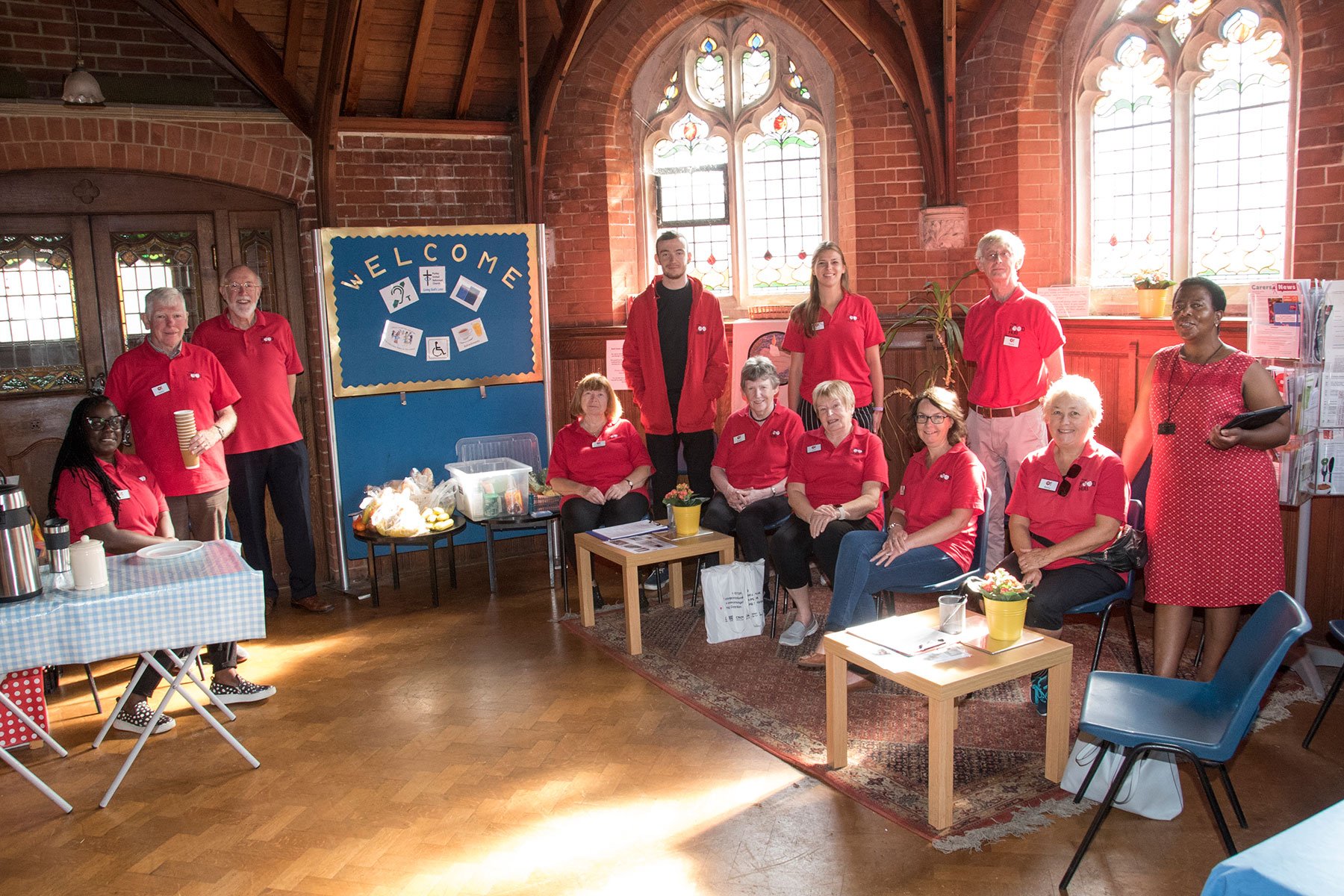 A time of crisis can happen to anyone, at any time and the recent pandemic has had a huge impact across communities around the UK with many people having to reach out to food banks to make ends meet. With food banks seeing a dramatic increase in demand over the last year, Purley Food Hub is one of those banks that exists to help local people in crisis who are without food.
We recently caught up with Steve Hunt at the Hub to find out more about the food bank and the vital role it plays in helping those in need in the Purley community…
Can you tell us a bit about Purley Food Hub and your role?
Purley Food Hub is the local food bank set up by the Purley and Kenley churches in January 2013 to provide food to people and families in crisis. Our role is to help anyone going through a crisis which can happen to anyone, usually out of the blue and through no fault of their own. Those in need are referred to us by agencies such as Croydon Council, job centres, schools, GPs and mental health services. We provide three meals a day for three days for each family member and to date have fed nearly 24,000 people - that's over 215,000 meals.
I have been involved from the start and now help to support the administrator, Jean Ludlow, in some of the many day-to-day tasks of running the Food Hub.
How have you found working during the pandemic?
We are based at Purley United Reformed Church in the town centre and early in the pandemic, we switched from having people come to us for their food parcels, to delivering the parcels direct to their homes across Purley, South Croydon, Coulsdon and Waddon.
2020 was by far our busiest year since we opened, providing close to 50,000 meals – 60% more than what we delivered in 2019, which is all down to the hard work and dedication of our wonderful volunteers along with the hundreds of donations of food and money by the local community - schools, churches, businesses, and organisations as well as many, many individuals, and families.
What food items are you most in need of at the moment?
Each month we draw up a list of the necessary food, toiletries, and household items which we require. Currently the list includes 500g bags of sugar, hot chocolate requiring only water, peanut butter, jars of fish paste and meat paste, small bottles of squash/cartons of long life fruit juice, packets of dried potato and microwavable meals for toddlers.
We also need toiletries including unisex deodorant, small unisex shampoo and washing powder tablets/capsules.
How can the wider community get involved and support Purley Food Hub?
Right now, donating food is the best way to support the Food Hub. We are open to receive donations each Wednesday and Saturday morning between 10.00am - 12.00pm at Purley United Reformed Church (next to Purley Hospital).
With everyone's help we can continue to provide food to local people in real need for as long as we are required. Please email me at [email protected] if you would like to receive the monthly food list and news update.
For more information about Purley Food Hub, visit www.purleyfoodhub.net.
-----
Purley is where you'll find Carriages, our collection of contemporary one- and two-bedroom apartments with community at its core. To find out more about the homes, please call the team on 020 3308 2550 or email [email protected].