26 February 2021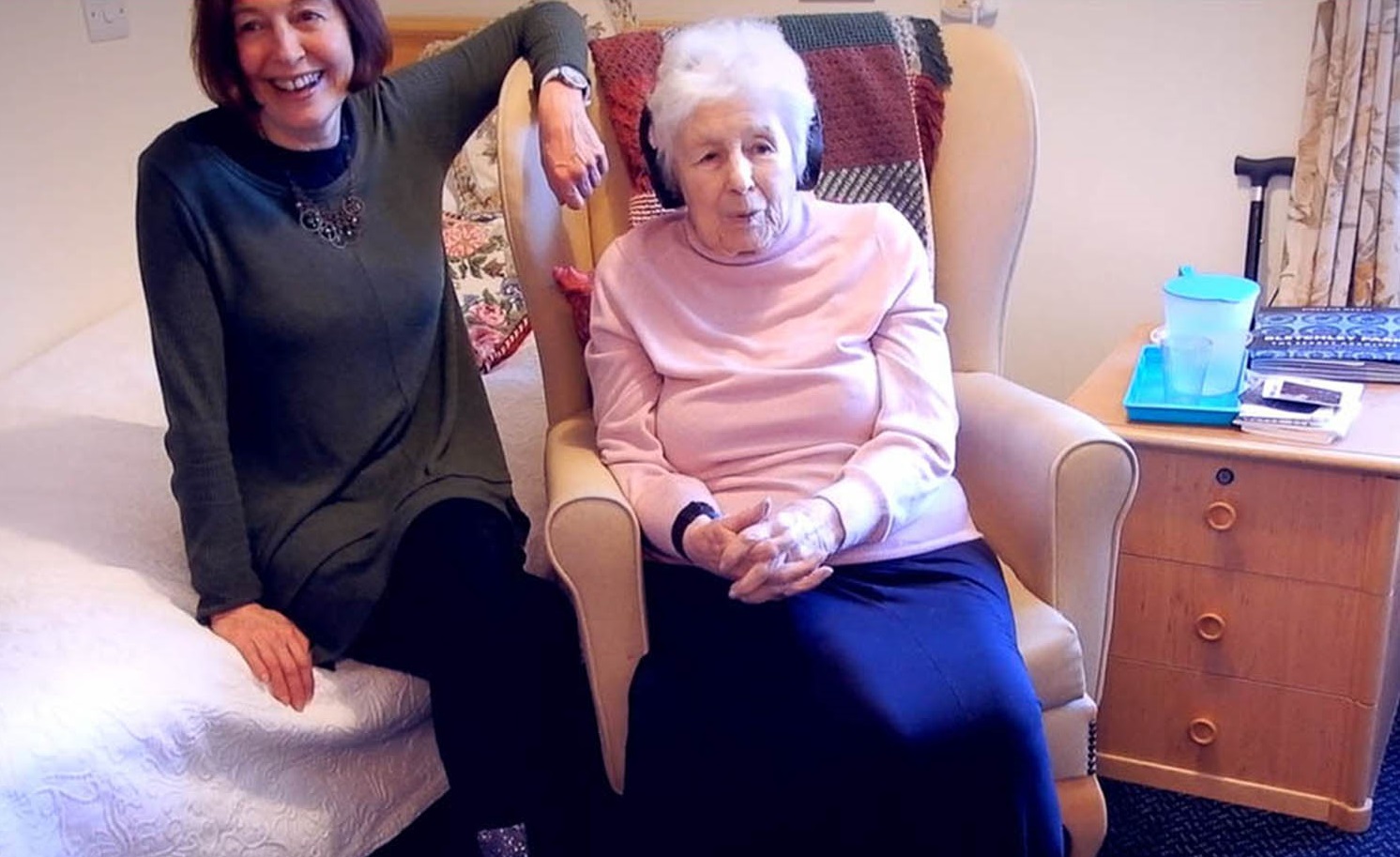 Music can have a huge impact on the wellbeing of those living with Dementia.
In our latest Q&A we chatted with Dimana Georgieva from Harpenden based charity Music for My Mind to find out more about the work they do and how people can get involved with their research.
Hi Dimana, can you tell us a bit more about Music for My Mind?
Music for My Mind was founded in 2016. Our main aim is to improve the quality of life of people living with dementia through personalised playlists. We have a key focus on gathering evidence to show the benefit the personalised music has, not only for people living with dementia, but also for those around them, be it family, friends or carers.
We began a research study in 2019 with Quantum Care, in which we started working with people with dementia to put together a personalised playlist to see what impact music had on their wellbeing and explore other factors such as the effect music has at times of difficult care and how often should people listen to music, as we look to gather more evidence on the impact music has.
Do you have any specific genre recommendations, or can it be any type of music?
When we create a playlist we focus on the person's teenage years, from thirteen to twenty. We're currently in the middle of writing a paper which supports this focus, that people tend to remember the songs from their teenage period best, so we include the hits from when people were growing up.
In terms of genre, we have seen everything, it's very broad and people have a diverse range of preferences as all the playlists are personalised. However, on top of rock n roll, pop and jazz a lot of people resonate with classical music and hymns and many people love a bit of Elvis!
For those who might want to get involved with MfMM, how can they?
At the moment, since Covid-19 our research has had to be put on hold to make it safe for people at care homes. As such, we've shifted our focus to help families at home, so we're currently working on a web app to allow people to quickly create a personalised playlist. We're currently taking this through the testing phase, so if there are any families who would like a personalised playlist for a loved one with dementia and would like to help us test and develop this application further, please contact us and we'd love to share our app and get your feedback on it and find out the impact the music had.
To read more about the app and to sign up for a personalised playlist, please visit our website: https://musicformymind.com/create-personalised-playlist/.
What do you like most about working in Harpenden? Do you have any top tips for the local area?
Harpenden is an attractive small town with a spacious common, adjacent to the Rothamsted Agricultural Research estates. There are convenient sporting facilities and convenient access to several surrounding towns, villages and greenbelt with great walks. A commuting rail hub with a good selection of shops for everyday living, restaurants and cafes.
------
If you are looking to make the move to an area with a fantastic community, then 23a Leyton Road could be the place for you. To book your private viewing call our team on 01582 643721 or email [email protected].
The effect of music can be seen in this 3-minute video of some of Music for my Mind's very first volunteers - https://youtu.be/9KTgAs1sKHs.