20 November 2020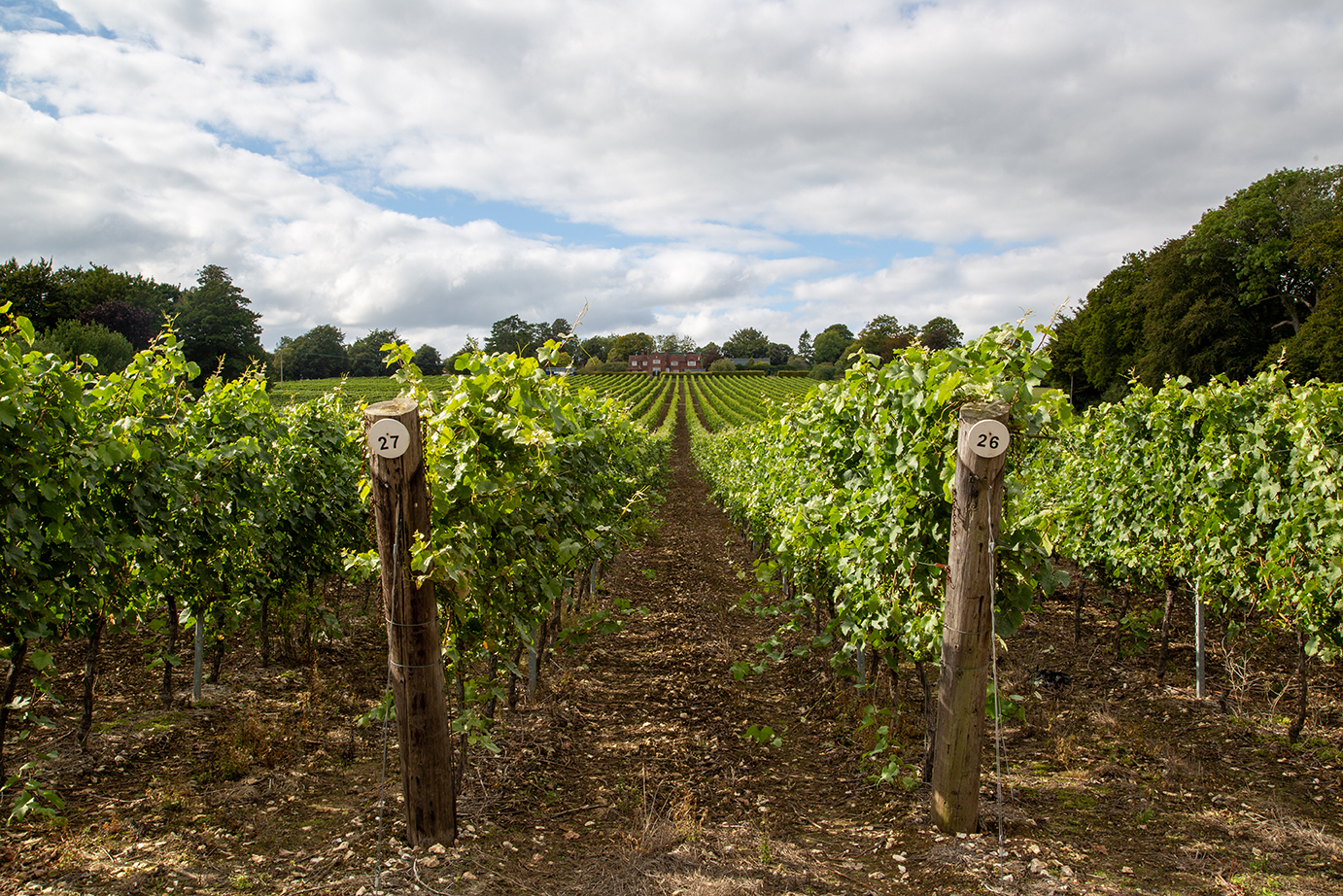 The terroir of the South Downs is perfect for producing sparkling wine and Hampshire boasts some of the finest English sparkling wine producers. Owners at Pegasus Winchester Holts will have plenty of cause for celebration, especially as every year the efforts of the vineyards are celebrated at the Vineyards of Hampshire Fizz Fest. Luckily, as well as offering tours and selling their wines from the cellar door, they all deliver UK-wide so you can enjoy the wine at whichever Lifestory community you live. There are plenty of tempting Christmas offers too!
Hattingley Valley
Tucked away in the village of Lower Wield, the award-winning winery is celebrating its tenth year since opening its doors. Hattingley not only produces its own delicious range of sparkling wines but with its full production facility, expert wine maker Emma Rice is responsible for making many of the surrounding vineyards wines as well. You can purchase from the award-winning range of sparkling wines at the cellar door shop, open Monday - Friday 9am - 5pm.
Outside of harvest time from about September to November (and lockdown) Hattingley Valley offers tours of the winery, vineyard and tasting room, when you will discover plenty about the three classic sparkling wine grape varieties, Chardonnay, Pinot Noir and Pinot Meunier and the stages of the traditional method production.
Raimes
In the picture postcard pretty village of Titchbourne is the closest winery to Winchester, Raimes. It is one of the more recent additions to the vineyards of Hampshire, following a diversification of their farm into viticulture by the fifth generation of the Raimes family. Like many of the Hampshire wineries, the grapes are sent to Hattingley Valley where they are pressed and transformed into sparkling wine by Emma Rice. The cellar door shop with a lovely courtyard, will be open every Saturday 1pm-5pm for sales and wine tastings and there are vineyard tours and tastings run from May to September each year.
Black Chalk
The beautiful winery is located in the Test Valley, close to the charming town of Stockbridge. The award winning winemaker, Jacob Leadley, who trained at Hattingley Valley, established Black Chalk a couple of years ago to create small production sparkling wine. Two years after the release of their first wine, they are building their own winery but for now visitors can enjoy the tasting room, cellar door shop and vineyard tours. The beautiful vine circle is a delightful spot for summer tastings and events.
Setley Ridge
In the heart of the New Forest, close to the lovely village of Brockenhurst, is Setley Ridge a family owned vineyard, run by Paul and Hayley Girling. The grapes are grown, the wine made and bottled all on site. As well as the vineyard there is a garden centre and farm shop. Vineyard and winery tours are available by appointment and are followed by a tasting. There are also daily free wine tastings in Setley Ridge Farm Shop where all the wines are available to buy.
Hambledon
England's oldest commercial vineyard, Hambledon Vineyard on the edge of the beautiful South Downs National Park was established in 1952 by Major General Sir Guy Salisbury-Jones and has been making award winning sparkling wine since 1999. The estate now comprises 200 acres of land under vine and the team is eagerly waiting for new cellar, storage, and wine tourism facilities to open. Tours include the unique gravity-fed state of the art winery and there are a variety of events offered some of which include delights such as a delicious afternoon tea as well as tasting the award-winning sparkling wines. As with all the vineyards, wine can be purchased online for delivery or at the cellar door shop.
---
If you would like to make your next best move to one of England's most sparkling counties, Hampshire, please call 01962 418 059 or email - [email protected] to discover more about the stylish collection of 33 two- and three-bedroom homes at Pegasus Winchester Holts.