Go back to all news
Renting in Seaford allowed one couple the freedom to realise a lifelong dream
25 September 2020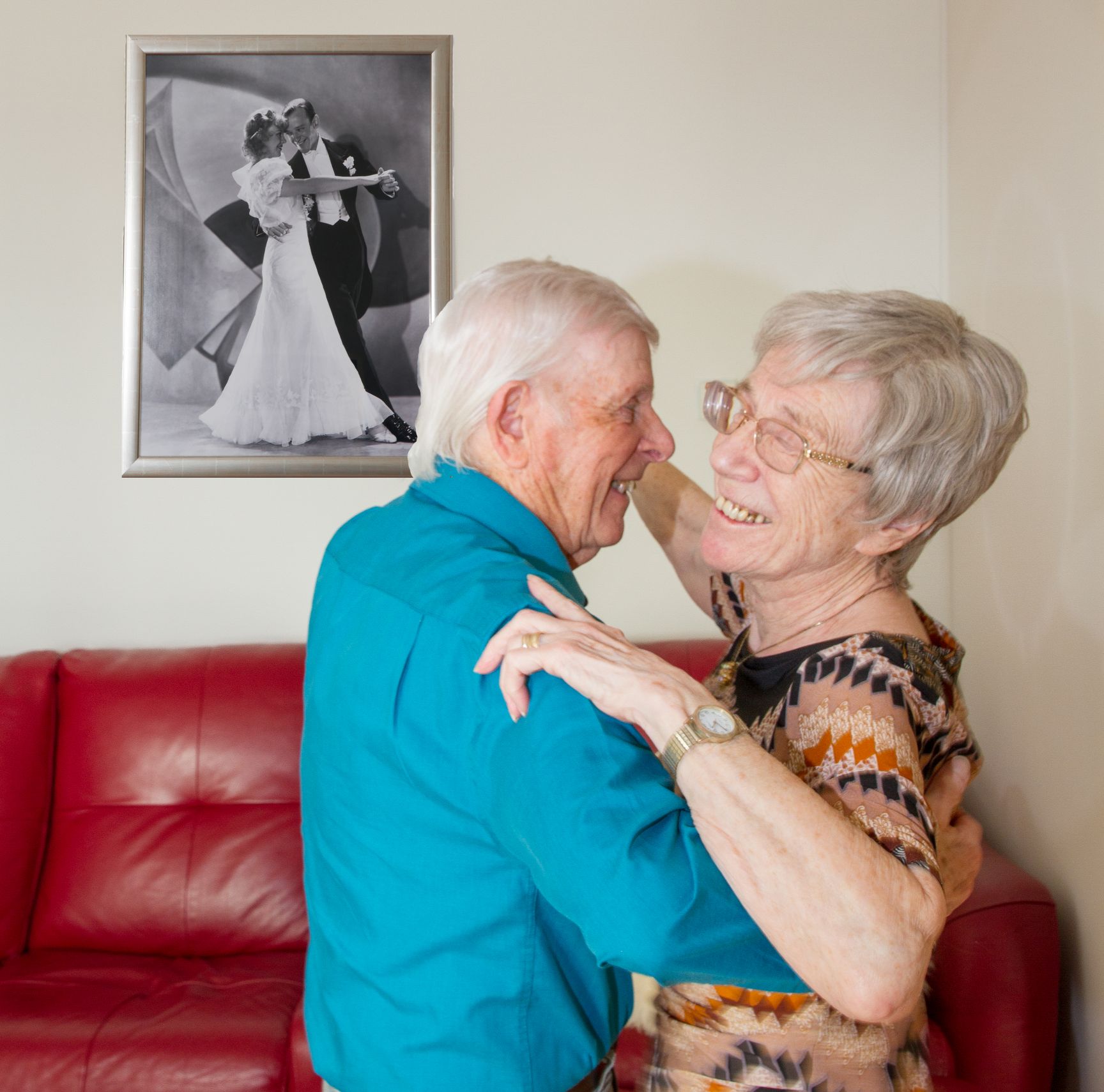 Eileen Page had always wanted to live by the sea and after sixty years of married life to her husband Norman, Eileen got her wish when the couple discovered Pegasus' Hortsley development in Seaford where they opted to rent one of the beautiful two-bedroom homes with a balcony and views of the sea.
Eileen explains: "We sold our bungalow in Derbyshire and decided we would be better off renting at our ages. I am 86 and Norman has just turned 90. We thought we would rather have the money in the bank and the freedom of renting.
"We used to travel around, visiting places by the sea during our holidays and I always wanted to return to one day live on the coast, so thought now was our chance. We kept an eye on other developments and places over the years, but it was while we were renting an apartment in a similar development in Eastbourne that we saw the advert for Hortsley Seaford. We both loved the look of the town and the Hortsley community. Neither were too big, Hortsley was lovely and we loved the fact it was a new build with a really striking spiral staircase. We arranged a viewing and then stayed in the guest suite for a few days which helped us to decide it was the place for us."
Eileen and Norman had always lived in and preferred new build homes, from their very first home in Derbyshire which they bought for £2,225 on their return from Canada, where Eileen had followed Norman a couple of years before and then married him there in 1957. The Pages lived in a series of bungalows while Norman worked at Rolls Royce in Derbyshire as a draughtsman on the submarines and Eileen in her job for Social Services. Both retired some 30 years ago and finally decided on their move to Hortsley just before lockdown.
"When we discovered Seaford and Hortsley, we loved both straight away. Marie, the host, is wonderful, and we met some of the other owners when we stayed in the guest suite to give us a taste for what life could be like for us. Everyone was so friendly and welcoming, it felt like a lovely community which is helped by the design that lends itself to being quite social, with areas like the Winter Gallery, without being on top of each other. We have our own private space yet do not feel isolated.
"Seaford is also a perfect sized town for us. From our apartment, we can walk down to the sea and everything is nearby like the bank, the supermarket and library. We also like to use the bus service to travel around and explore the wider neighbourhood. For us Hortsley and Seaford fit the bill perfectly. Everything was convenient and handy but not too busy and bustling. We knew this was the place that would give us our longed-for dream to live by the sea."
Eileen and Norman's decision to rent rather than buy at Pegasus' Hortsley community was an easy one too. After owning their own properties all their lives, they both knew they preferred the flexibility, ease and convenience of renting. They were able to keep their options open whilst enjoying living at their dream location by the sea.
Eileen continues: "Renting has been the ideal solution. We have still been able to personalise our lovely home and we were able use the marvellous Homemoves service, which made the whole experience seamless. Pegasus organised everything with a caring and understanding approach, so the move went extremely well. Although we had downsized, we still had a lot of belongings and had temporarily returned to Derbyshire to stay with a relative while waiting to move. The removal company travelled to us to pack everything and then unpacked and arranged all of our furniture and belongings in the agreed places in our new home whilst we had lunch with Marie, met other owners and had a little walk around town."
The Pages were ready to enjoy their new home when, two days later, lockdown started: "It has been more difficult to explore but being at Hortsley and part of the community during lockdown was a great bonus as we were able to enjoy the VE celebrations and several other little events held in the garden. We both enjoy ballroom dancing and so are used to socialising a lot and hosting dinner parties amongst our dancing friends. Although we cannot dance in Seaford yet, we do enjoy how sociable Hortsley is and the new friends we have made living here. The community aspect was very important when we were choosing where to live next, so we're pleased that Hortsley has quickly felt like home to us."
With beautiful homes in a friendly community available to rent and buy, make your dream to live by the sea come true at Hortsley Seaford. Call our friendly team on: 01323 819035 or emails us: [email protected]