Go back to all news
Soft Tissue Massage Therapy at Taylor Place, Pegasus Cobham Bowers and Renaissance Haywards Heath
07 November 2022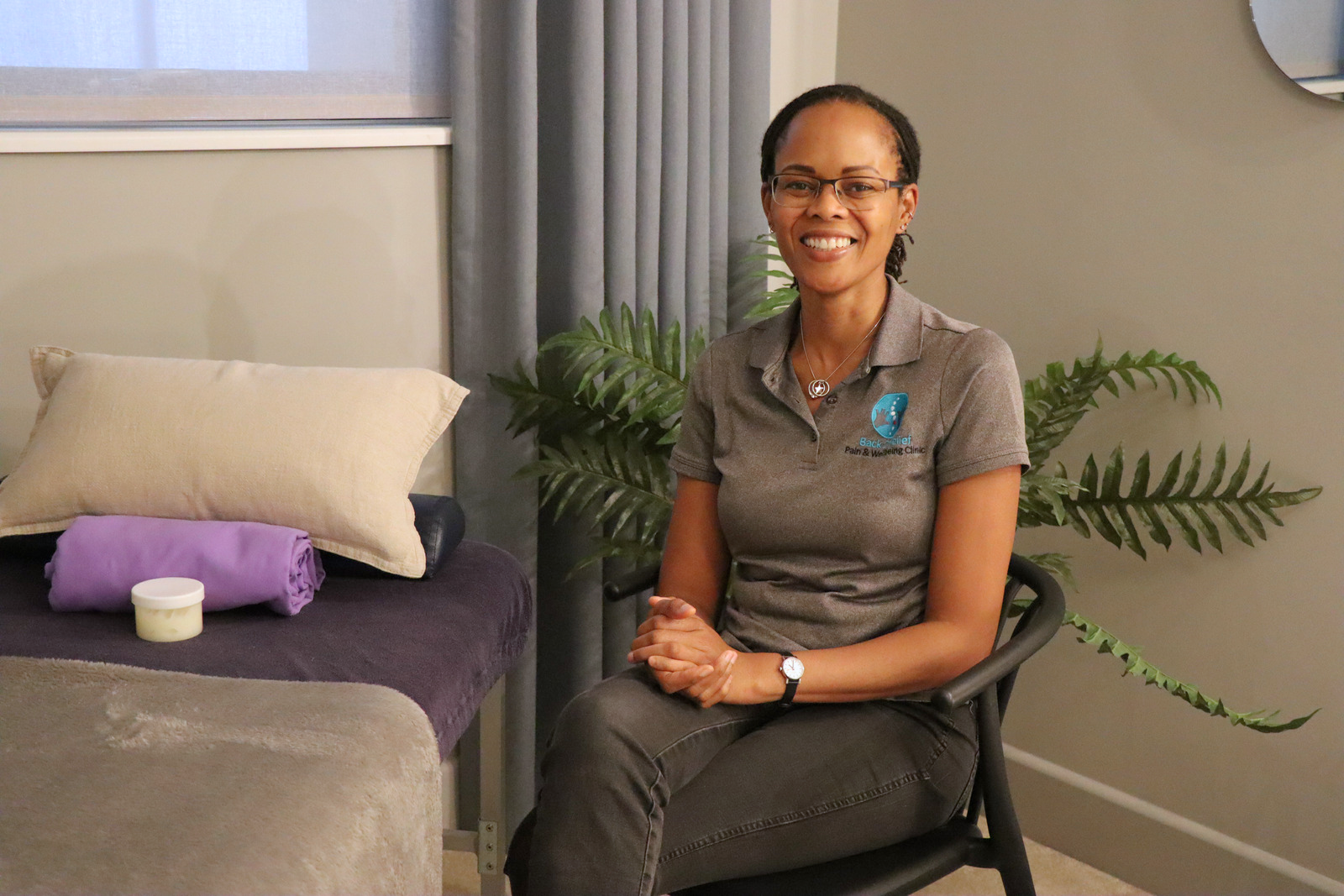 At Taylor Place, Pegasus Cobham Bowers and Renaissance Haywards Heath, our wonderful in-house massage therapist Gini Gill offers soft tissue therapy treatments, specialising in relaxation massage and pain-relief, particularly in the neck, back and shoulders. We sat down with Gini to discuss her practice and what can be expected from one of her sessions.
Hi Gini, can you tell us a bit about yourself and your practice?
I am the owner of the Back2Relief Pain and Wellbeing clinic, based in Redhill Surrey. I have been practising as a soft tissue therapist for 7 years and started with Lifestory 18 months ago, offering relaxing monthly sessions at a number of Lifestory complexes. I have additionally been running a seated exercise class on the morning of my visits, that anyone is welcome to join, which works to gently stretch and warm the muscles, with gentle strengthening movements which are great for the heart and circulation and finishing with a relaxing meditation.
How did you initially get into sports massage and therapy?
By training, I am a biochemical engineer and have worked in IT for many years! I then decided to retrain and do something where I could really make a tangible difference. I used to play a lot of sports and I received a bad netball injury, which I had to have surgery on. After some amazing sports rehabilitation therapy, I thought, so you can make a positive difference just using your hands? This really inspired me and I later took a diploma in sports and remedial massage therapy, which involved a lot of anatomy, physiology and learning effective techniques for dealing with pain and stress relief.
What do you offer at Pegasus and what are the benefits of soft tissue massage therapy?
I offer a 55 minute massage session, a 30 minute quick treat / pick-me-up session, along with a 20 minute taster session. Each session is bespoke, using relaxing massage and other gentle therapy techniques.
Regular massage can be beneficial for reducing stress, improving your sense of wellbeing, flexibility and sleep, as well as reducing pain and tension and improving circulation and digestion.
For some of my senior clients, they might have mobility issues and some people are a little bit wary of walking and going outside of their comfort zone. The muscles move your joints and if they're stiff, they aren't able to stretch or contract well, which can restrict your mobility. Soft tissues therapy can really help to improve the range of motion in joints.
What do you most enjoy about your work?
I enjoy helping people and seeing them relax into the session, as well as getting feedback at the end. It's great to hear when clients say, "that's just what they needed', especially if someone is caring for a sick partner and they have a lot of stress. This can be a really nice treat for them and great for their wellbeing.
One homeowner said she always feels like she is "walking on air after each session" and that she feels the sessions are "worth every penny" and another has told me that her shoulder pain has almost completely gone, since starting the monthly sessions a few months ago - which is always wonderful to hear!
I would say to anyone thinking about it - give it a try! It's pain free, non-invasive and you can have your treatment lying down comfortably, or if you have back issues and you're not happy lying down, you can be seated in a chair.
---
Gini's sessions are on the first Wednesday of every month at Renaissance Haywards Heath, the third Wednesday of every month at Taylor Place in Dorking and on the 4th Thursday of every month at Pegasus Cobham Bowers.
To book your session or to find out more about Gini's clinic, you can contact her on 07504 503 289 or email her at [email protected]
Taylor Place has a stunning collection of one and two bedroom homes, with a communal lounge and studio. For more information contact: 01306 230 010 / [email protected]