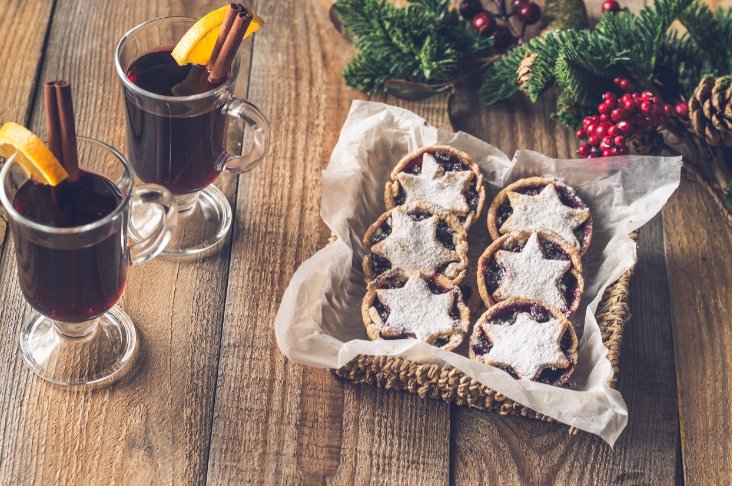 Christmas is almost upon us but there is still time to make the most of the some of the festive activities in and around Wilmslow.
Here's some suggestions for how you can tick off those last-minute gifts, indulge yourself a little more or escape from the pre and post Christmas stress for an afternoon…
Wilmslow Artisan Market December 21st (Xmas Special)
Wilmslow Artisan Market takes place on the third Saturday of each month and on the 21st December Wilmslow, residents can enjoy the "Xmas Special" Wilmslow Artisan Market from 10am-4pm.
There will be over 120 of the finest artisan market traders and a high-quality range of authentic goods with an emphasis on local, ethical and original. So, if you are still searching for some last minute inspiration for Christmas, whether it's something delicious for dinner, an unusual gift for a family member or friend or maybe just a treat for yourself then head over for a mooch and browse the stalls, sample some tasty street food and enjoy being entertained with some musical performances.
Follow a festive wildlife walk with afternoon Tea at Mottram Hall
Escape the Yuletide stress with a walk followed by a delicious festive tea at Mottram Hall, which sits in the beautiful Cheshire countryside, not far from Chapelwood. You may spot some festive wildlife walking along the part of the Gritstone Trail that runs nearby, like a friendly robin or a visiting Redwing wintering here from Scandinavia. Whilst you won't see a reindeer trotting through Cheshire, red deer are a common sight across many parts of the county. What better way to then round it off than with a Festive Afternoon Tea, one of life's great indulgences given a tantalising festive twist. Described as a "beautiful ritual" and packed with Christmas flavours and fillings it'll be the perfect reward after your winter walk.
Christmas Crackers
There is still time to celebrate with Chester Music Society Choir and Chester Philharmonic Orchestra at one of their Christmas Crackers concerts on Thursday 19th December at Chester Cathedral. Much loved poet Roger McGough will present the evening with a family Christmas theme. The programme includes many of the old favourites to get you in the Christmas mood, including Walking in the Air from The Snowman and the beautiful Evening Prayer from the opera Hansel and Gretel.
Chester is a lovely city to enjoy at this time of year so why not make a day of it and visit Chester Christmas market which will still be in full swing and see the glittering Christmas lights on The Cross and Bridge Street. Maybe spot the gingerbread sculptures dotted around the city as well as the competing gingerbread shop window displays before wandering over to the Cathedral for some delightful choral singing.
Cruise the City
Twixmas, the five days between Christmas and New Year, is a brilliant opportunity to make the most of time with family, when the holiday feeling is still with us. Why not take the time to do something a bit different like a tranquil half-hour Cruise along the River Dee through Chester. The cruise goes upstream, under the suspension bridge, past Grosvenor Park and the Earl's Eye, then it follows the long sweep of the Meadows to the city limits before returning to The Groves. It's a great way to explore a place you thought you knew and see it from a totally different angle and blow away those Christmas cobwebs.