11 May 2020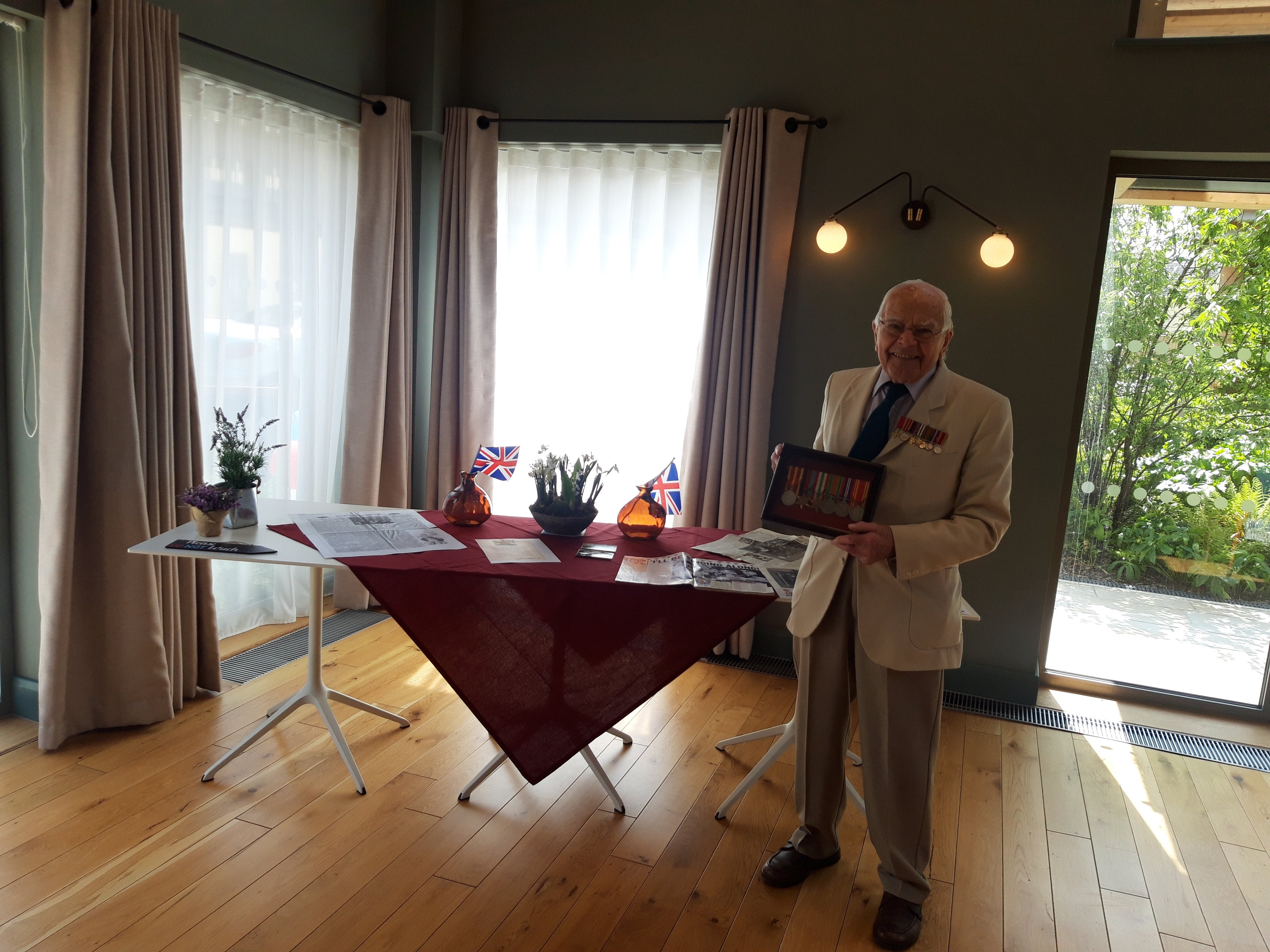 Whilst all public gatherings and celebrations for VE Day were unfortunately cancelled, the owners at Steepleton in Tetbury still wanted to mark the occasion with a safe, socially distant celebration.
Clare Steward, the wonderful host had always planned to host a celebration and owners, for some of whom VE day is a living memory, looked forward to taking part.
Clare hatched a plan with the help of some of the owners, to take advantage of the beautiful expansive interconnected gardens and the late spring sunshine, to hold a safely socially distanced commemoration of the 75th Anniversary of the day Victory was declared in Europe, 8th May 1945.
With all the necessary precautions heeded to enable a scaled down celebration, owners who have been staying in their homes since the start of the pandemic, even before lockdown began, were absolutely delighted. A smaller than originally planned, but no less enjoyable event was held in the May sunshine in the perfectly designed 'common greens' that comprise the beautiful gardens at Steepleton.
Of course no VE day commemoration would be the same without tea and cake and in the true spirit of a community coming together, local businesses The Priory Inn and Tailor-Made Events provided a fabulous spread of cakes, sandwiches, and scones, complete with decorations. Many of the owners will have already been treated to the delicious meals The Priory Inn has been delivering to Steepleton, along with groceries to help keep the owners fed and stocked up throughout lockdown. Tailor Made Events, a Tetbury event planner, has been no less busy supplying hundreds of cooked meals to the staff at Bath Royal Hospital.
Many of Steepleton's owners remember VE day back in 1945 and Winston Churchill's 3pm announcement, like Harold Porter OBE: "On this day 75 years ago I was in the port of Ancona in Italy, the port was the main supply port for the allied forces as they drove north through Italy. When the announcement came I recall walking the streets shaking hands with and being hugged by half the population! The celebrations went on until the early hours and the next morning I had to be on parade at 9am for my Commanding Officer to receive the surrender of the German Baltic Fleet of over thirty E-boats (Motor torpedo boats) and escort their crews through town to be taken to the prisoner of war camps… to the cheer of the locals. It made your hair on your neck stand on end."
Harold adds: "This year's celebrations were wonderful. It was a lovely hot sunny day and the outdoor swimming pond area was the perfect place for the tables and chairs to be set up, all at the specified two metre intervals, complete with flags and bunting. All the owners were there, enjoying drinks, sandwiches and cakes and reminiscing about our personal experiences of VE Day. We started at noon and most were still talking at 5pm, only the sun dipping behind the buildings sent us inside. Just for one afternoon we were able to shut ourselves off from the world outside and the current pandemic."