01 September 2020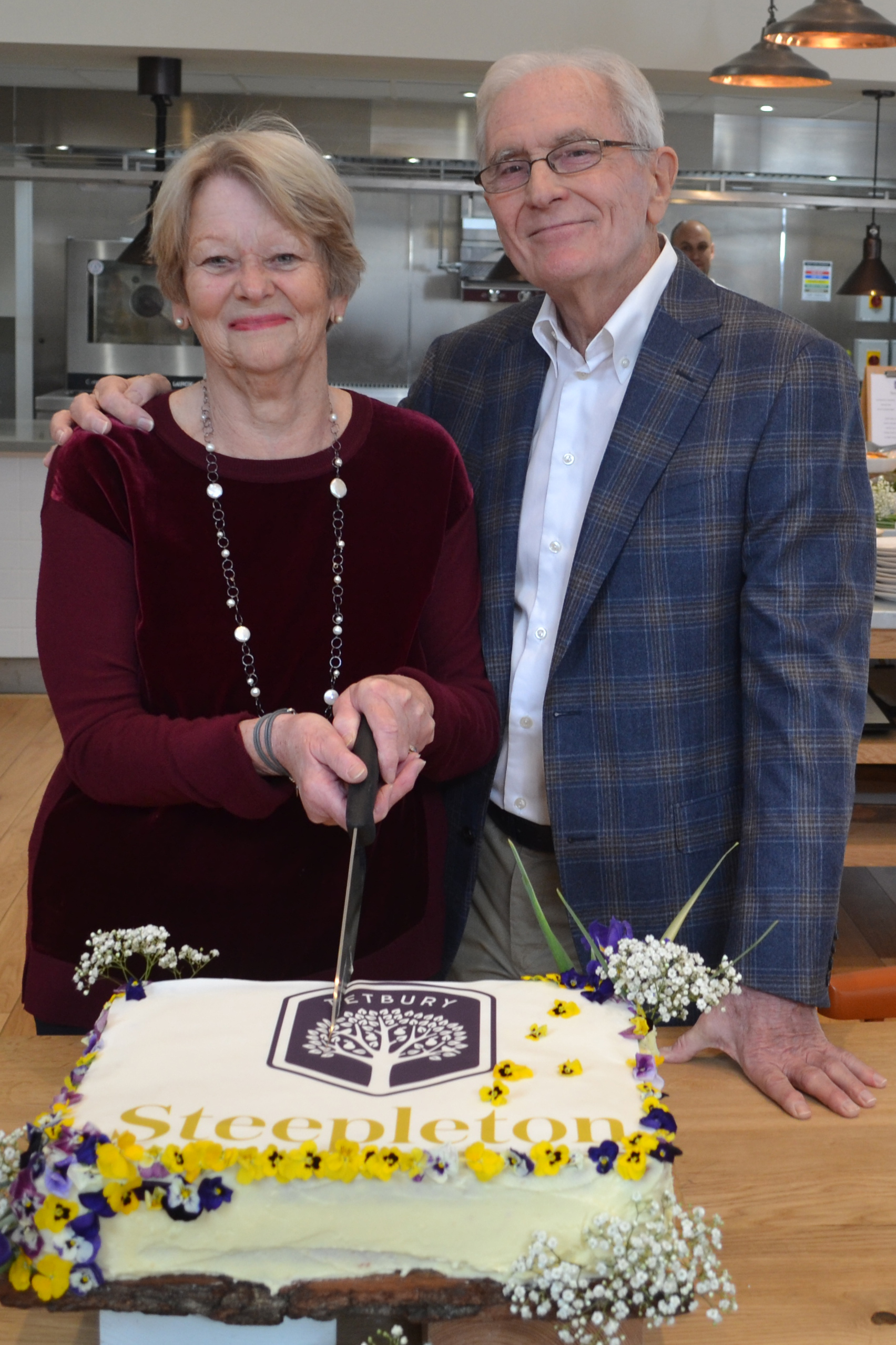 Alan and Jackie Bratchell thoroughly researched the options when they decided to downsize to a more manageable home and Pegasus' (part of Lifestory) Steepleton development in Tetbury, ticked all the boxes. Both now retired, Alan from the business and private equity industry and Jackie a legal secretary, they were ready for a change.
Alan explains: "We had already downsized once from our family home of 25 years, a large four bedroom Edwardian House in about four acres, to a new build home on a small development with a walled garden and shared parkland of about seven acres, but we wanted somewhere more manageable still. Jackie and I looked around for about two years looking at six different locations and five developers. We had a list of criteria that we were looking for and we found every one of them at Pegasus' Steepleton development. We bought off plan which was quite a difficult decision to make as the development was still under construction, but the Pegasus sales team were very helpful and we felt certain that Steepleton had the characteristics that we were looking for. We are able to walk into Tetbury and can live here independently and keep active."
The Bratchells bought one of the light and airy two-bedroom duplex homes and were the first to move into the new development in 2018. Buying off plan, while the development is still under construction, meant Alan and Jackie were able to secure the home that suited them best. Having the second bedroom and the Guest Suite means there is still room for when either of their two daughters and two grandchildren come to stay. With the Wellness Spa, beautiful gardens with an outdoor swimming pool, a destination on site restaurant and Tetbury on the doorstep, there is no shortage of entertainment to enjoy.
Jackie continues: "There is so much to do at Steepleton and Tetbury and we are lucky to have made many new friends. We play Bridge with other owners and we both like to play golf at the nearby golf course. We love to travel too so we feel safe in the knowledge that our home is easy and secure to lock up and leave.
"We were looking for somewhere warm and welcoming, calm and relaxing and Steepleton is all those things and is perfect for how we want to live at our stage in life. We are right in the heart of the lovely Cotswolds and the development offers us the independent living characteristics that were important. Pegasus has really understood the importance of community and at Steepleton not only do we feel part of the community within the development but Tetbury is a very community involved town and we feel a part of that too."
To make their move to Steepleton even more straightforward, the couple were able to take advantage of Pegasus' complimentary Lifestory Homemoves. This service offers new owners a smooth and easy move, from planning the move weeks in advance, through to the moving day and settling you into your new home with the minimum of fuss which allowed Alan and Jackie to stay enjoying life at Steepleton:
"We have enjoyed living here and exploring the area extensively. Tetbury is a lovely town and there are many extremely interesting and beautiful places to visit further afield and an exceptional setting to return to at Steepleton with the sociable owners lounge, the stunning gardens and the lovely Steepleton Kitchen Restaurant for when we don't fancy cooking at home."
Pegasus' development, Steepleton is nestled in the heart of Tetbury and offers a collection of homes exclusively for the over 60s. The one and two-bedroom homes are spread across six buildings, which are connected by garden walkways to create a sociable retirement community. The development also features a wellness spa, restaurant, gym and communal lounge for owners to enjoy. Prices start from £290,000.