17 August 2021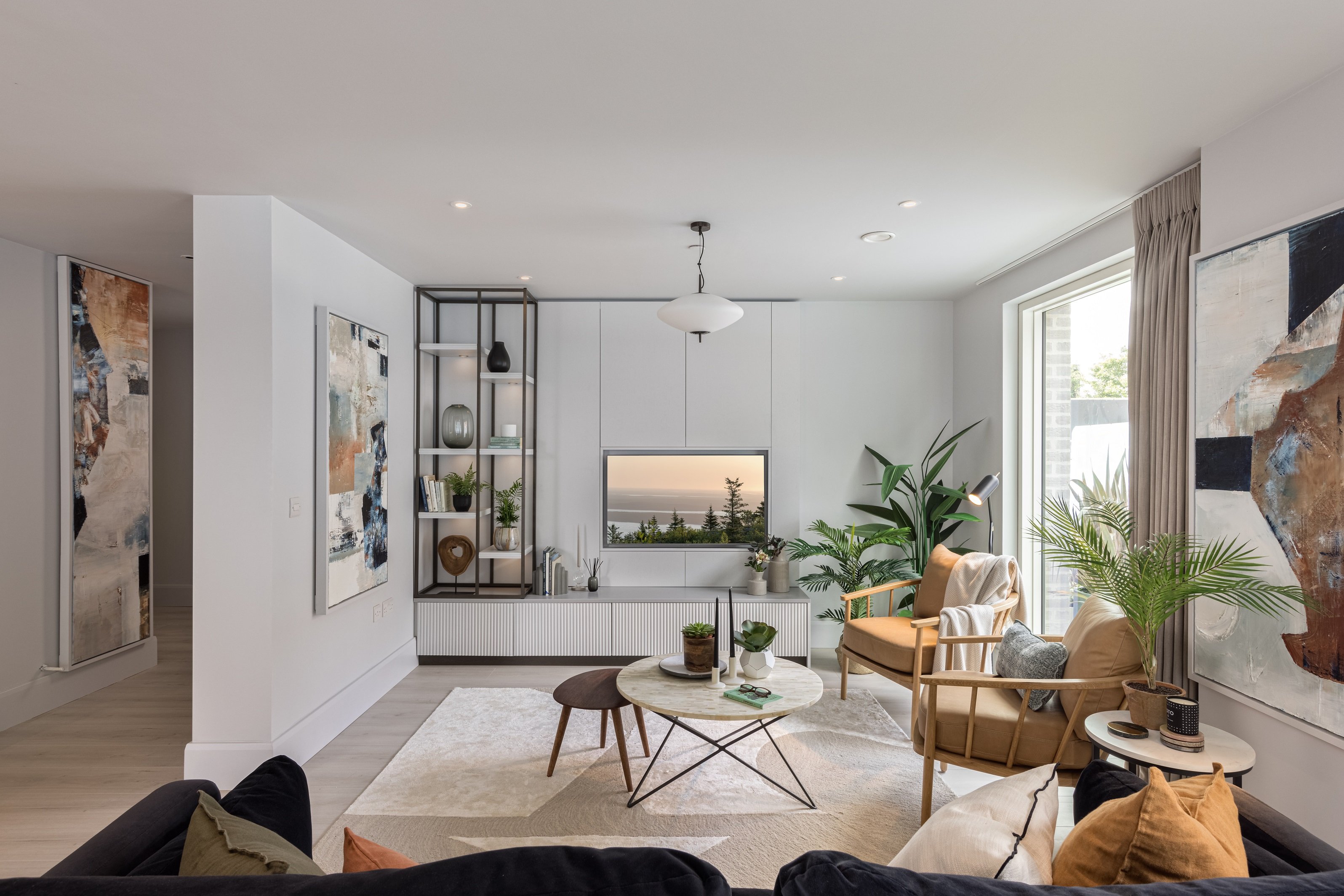 Pegasus Cobham Bowers, a new collection of 53 later living homes in the heart of the Surrey village, launched its new two-bedroom home on 28th July 2021. The age exclusive community welcomed eager house hunters over three days for one-to-one appointments to view the home, designed by Love Interiors, and find out more about the enviable lifestyle on offer at the community.
Since its off-plan launch in April this year, Pegasus Cobham Bowers has proved hugely popular, with those buyers looking for an exceptional later living experience in an unparalleled location. With the homes ready to move into from early 2022 and three homes already reserved, the community has now officially opened for prospective buyers and tenants to see first-hand the stylish and comfortable way of living on offer.
Ahead of the launch, Cobham Bowers hosted an exclusive VIP event for local businesses in the area who were the first to view the new community and enjoyed a glass of bubbles whilst learning about the facilities on offer.
Chris Powell, Development Director at Lifestory, said: "We were delighted to recently welcome so many prospective buyers to Pegasus Cobham Bowers. The community is designed for independent living and the new apartment gave guests a taste of the sought-after lifestyle they can enjoy.
"As well as light and bright homes, homeowners and tenants at Pegasus Cobham Bowers will be able to benefit from a beautifully-furnished communal lounge, landscaped garden and state-of-the-art yoga studio. Our new Lifehost will also be on hand to organise gatherings and ensure that life is as enjoyable, sociable and carefree as possible.
"We look forward to welcoming the first occupants in January next year to start their new chapter in the community, and this sought-after village."
Joshua Rice, Managing Director at Rice & Roman retirement sales and lettings agency, added: "Cobham is small in size but big in personality, offering residents an incredible lifestyle with everything they could possibly need on their doorstep. As the first community of its kind in the village, Pegasus Cobham Bowers will offer owners and tenants a lifestyle at the heart of the action, with no shortage of things to see and do nearby. The added benefit of private outdoor space to nearly all apartments only cements Pegasus Cobham Bowers' status as one of the most aspirational, age exclusive communities in the area."
Designed by Love Interiors, the two-bedroom home takes inspiration from its idyllic countryside surroundings. Using a contemporary palette of greens and navy, it is designed to be fresh and positive, and reflective of the Pegasus ethos; to create homes which allow those in their later years to live life to their fullest.
In addition to the stylish new homes, customers will also have access to a wealth of wider benefits to nurture comfort and contentment including inviting social spaces including the outdoor Pavilion featuring a bar and lounge and landscaped walled garden which draws inspiration from nearby Painshill Park. For those looking to enhance their wellbeing; a yoga studio will be available for group or private practice for a peaceful retreat to support an active lifestyle.
Located just a 10 minutes' walk from the picturesque village high street, Pegasus Cobham Bowers provides the best of both worlds; a rural lifestyle with everyday convenience on the doorstep. There are an array of independent shops, restaurants and cosy pubs to enjoy nearby as well as ample outdoor space – including picturesque Painshill Park and Wisley Common nature reserve – golf courses and sports clubs for those looking to stay active.
To book an appointment to view the two-bedroom home, call the sales team on 01932 321 027 or email [email protected].