17 June 2021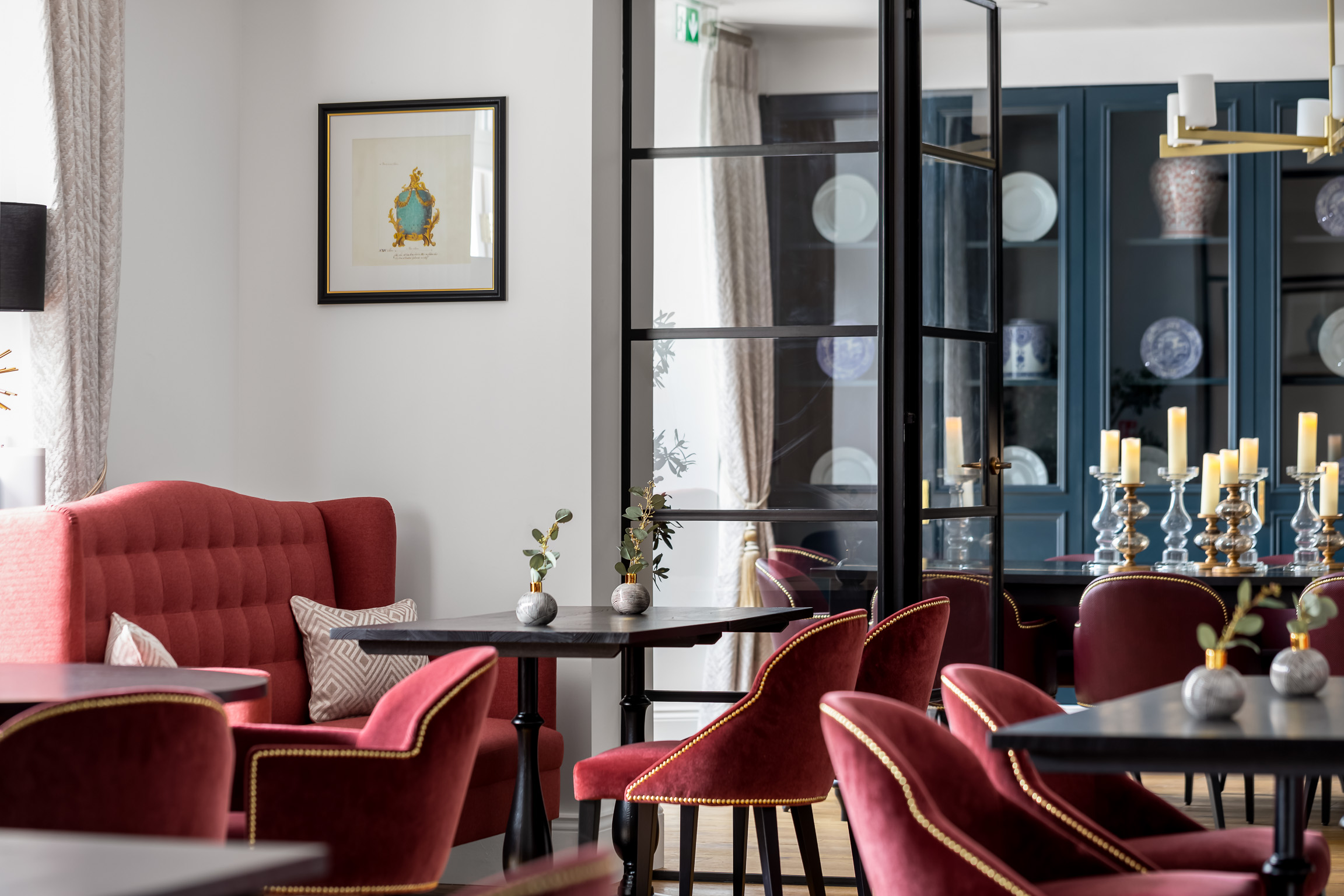 As most of the well-loved indoor places across the UK continue to re-open after a difficult year, we are delighted to be able to showcase our favourites eateries which are welcoming customers with a fresh outlook for Summer.
We recently caught up with Emma May from one of our favourite restaurants, The Vincent Kitchen which is located at our later living community in Bristol to learn more about the classics and new dishes now available to try out this season.
Could you tell us a bit more about the latest reopening of The Vincent Kitchen?
We are so pleased to be reopening the Vincent Kitchen, we have a new menu with lots of really exciting dishes for our customers to try. The pandemic lockdowns have been a challenging time for so many of us in the hospitality industry, so we are thoroughly excited to get our beautiful restaurant back open to the public and homeowners of Pegasus' The Vincent community.
What dishes can customers look forward to this Summer?
Our a la Carte menu provides a range of traditional and modern dishes with our own twist. Our lunch menu allows all our chefs to show you their flair and passion for food, sourcing local ingredients and working with our suppliers to see what they have to offer. Our lunch menu has become so popular with Pegasus homeowners and the public as there are new dishes each day.
What sort of local produce do you use in your recipe?
We always endeavour to source as much local produce and our menus change seasonally to ensure we are using the freshest ingredients that are local and readily available. We use suppliers based in Bristol, the South West and Wales to produce our dishes. We work with local butchers based in Somerset, Gin suppliers from Thornbury, fruit and veg wholesalers from the Southwest and even more.
What is your favourite dish on the menu and why?
My favourite dish at the moment is the Gin and Tonic Battered fish - a classic fish, chips, peas and tartar sauce but with a twist. Using Gin and Tonic in the fish batter makes the batter light, airy and fluffy whilst the undertone of the gin and juniper is delicious. Rather than mushy peas, crushed peas are a great complement to the fish and our chunky homemade triple cooked chips are always popular.
Who makes up the team at The Vincent Kitchen?
At Vincent we have a great team with a variety of hospitality and catering backgrounds, the lovely Daniel is our front of house manager and looks after the customers from their arrival to their departure.
Rhys, our head chef creates all the dishes with the assistance of our sous chef Vincent, together their teamwork and harmony create the delicious dishes on offer. All of our front of house team returned following covid and we are loving having the team back together and striving for customer satisfaction.
What can we expect from The Vincent Kitchen in the next few months?
In the next few months, we want to introduce some theme nights from Champagne and Seafood to Spanish Tapas, Mexican and more. We want to offer a variety of menus to give our customers an excuse to visit us for brunch, lunch and dinner.
Our steak nights were very popular previously and we want to bring those back to the Vincent Kitchen, offering fresh delicious steak or an aged steak, with complimentary sides like tenderstem broccoli, truffle mac and cheese and our famous triple cooked chips. Choose a tasty sauce to fully appreciate your steak and maybe add a glass of wine to make the full event.
What do you love the most about living/working in Bristol?
Bristol offers a variety of different cultures, and its vibrant nature always has something to offer. The city is very intriguing and from its coloured house streets to the historic docks, there is something to always keep you interested. After years of living here, I still discover new and exciting things all the time and hidden gems like our very own The Vincent Kitchen is.
Do you offer other services?
We are opening a variety of different in-room dining menus for our homeowners on site at Pegasus' The Vincent. We want to also engage with the wider community and locals too, so we are looking for ways to get involved in the surrounding area.
We have a number of other venues, including a coffee shop in Arnos Vale Cemetery in Bristol, as well as the Pontypridd Lido in Wales, The Steepleton Kitchen in Tetbury and so many others which also offer a variety of food and drinks to suit every taste.
----
If you are looking for a new later living home in the vibrant city of Bristol, with fantastic amenities ranging from a stunning on-site restaurant, wellness spa, owners lounge and gym, call our team on 0117 9814 352 or email [email protected] .