15 February 2021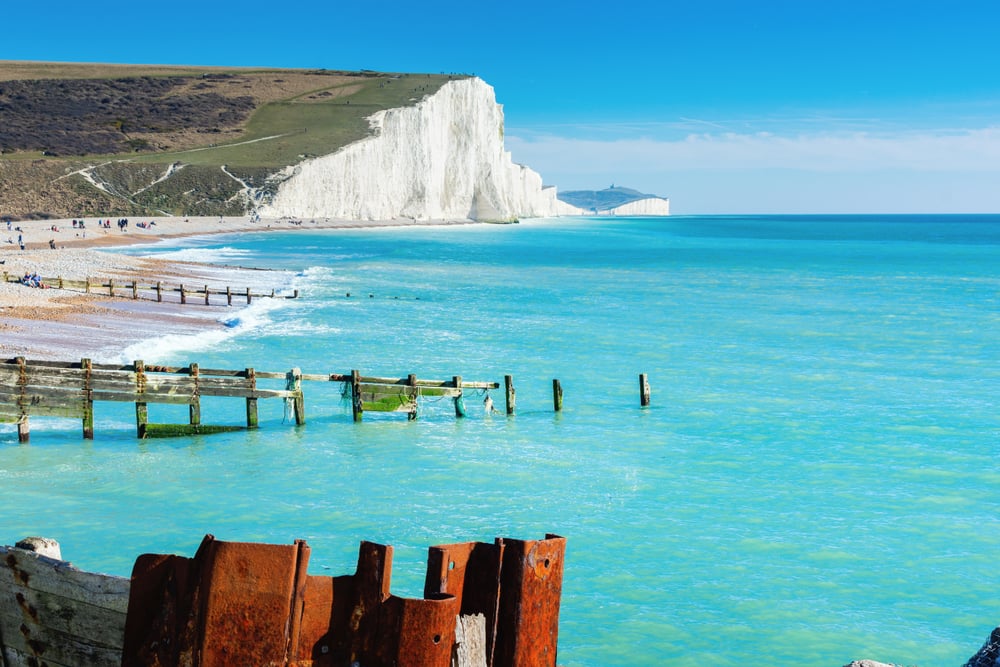 Situated on the East Sussex coast, Seaford is an idyllic seaside town with plenty of fantastic walks for locals to enjoy on their doorstep. It's also where you'll find Hortsley, our collection of charming later living homes just moments away from the sea.
We've whittled down our top picks for a ramble in Seaford:
Seaford Beach
Seaford Beach is a picturesque pebble beach stretching across four miles. It's much quieter than neighbouring Brighton and Eastbourne beaches, so locals can stroll leisurely along the promenade with ease. There's also a beachside café for those looking to grab a drink or snack as well as the Seaford Museum inside Martello Tower (temporarily closed), dating back to the early 1800s, which has displays, objects and artefacts about the history of the local area.
Seaford Head Nature Reserve
Located at the Eastern end of Seaford, Seaford Head Nature Reserve is a fantastic spot for a walk and offers spectacular views of the Seven Sisters, Coastguard Cottages and Cuckmere River Valley. It encompasses many different habitats which allow a range of birds, insects and plants to thrive alongside a herd of cows whose grazing habits help to control vegetation and conserve the chalk grassland.
Ouse Estuary Nature Reserve
Slightly further afield is Ouse Estuary Nature Reserve, which provides a home to various species, including the internationally protected Great Crested Newt, as well as different types of wildfowl. The reserve itself is relatively new but the estuary was formed thousands of years ago as a result of the River Ouse meandering through the chalk downs. In addition to walking and wildlife watching, there is also a public art trail with sculptures by local artist Steve Geilot.
-----
Hortsley is our collection of 38 one- and two-bedroom apartments that offer the very best of seaside living. For more information, contact the team on 01323 819 035 or [email protected].