29 April 2021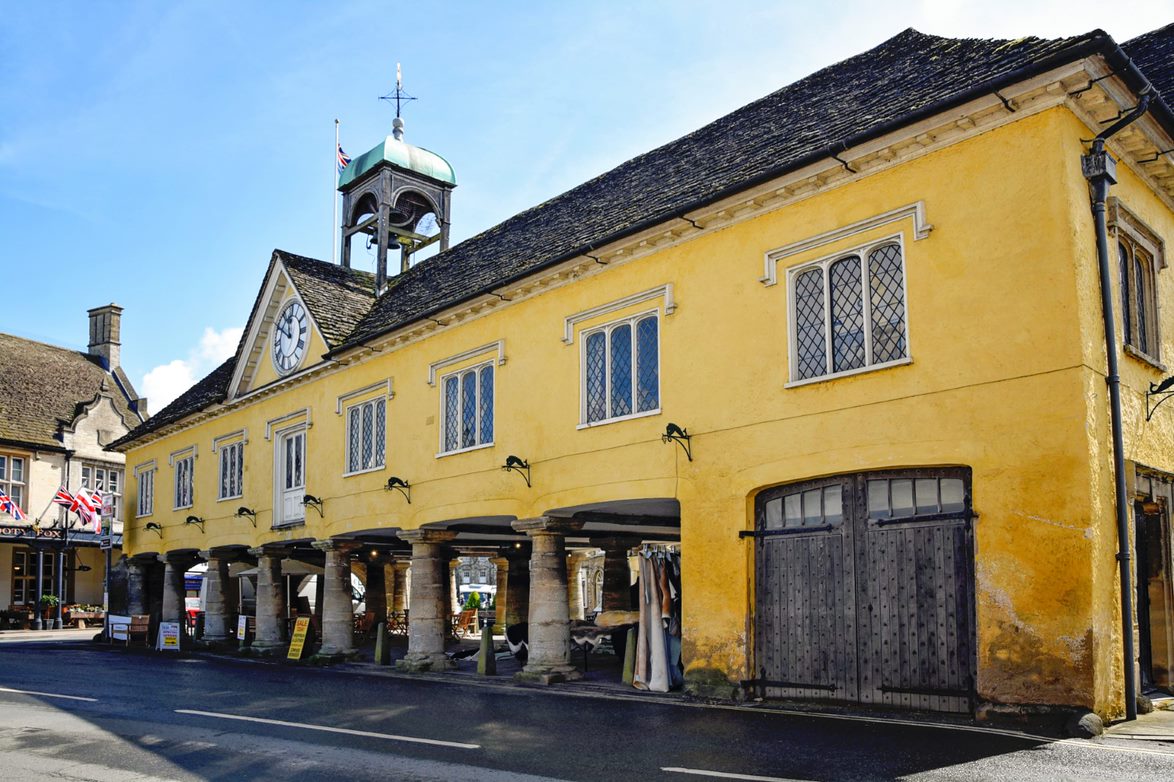 Situated in the picturesque Cotswolds, Tetbury is a thriving town with a rich history and plenty to see and do. We caught up with Vicki Bolwell, Visitor Information Centre Supervisor at Visit Tetbury, to find out her recommendations when visiting the town.
Hi Victoria, could you tell us a bit about the history of Tetbury?
Tetbury is a wool merchant town, with wool production dating back as far as the 18th century. The Chipping Steps were the original gateway to the town and where merchants would bring their cattle and sheep to market. There's a lot of incredible old buildings in Tetbury including our courthouse and Prison Cells which now stand as the Tetbury Police Museum & Courtroom, reopening in July, home to lots of amazing artefacts.
What is a must see or do when visiting Tetbury?
The Chipping Steps are definitely a must as well as Gumstool Hill, which is where tradesmen used to run a relay with huge 27kg bags of wool up and down. At the bottom of the Hill is Royal Oak, a popular local pub which dates back to 1871. Tetbury has lots of great food and drink options including Lola & Co, an authentic Spanish delicatessen which just opened. There's also Blue Zucchini which has an artsy vibe, and The Close Hotel which is absolutely beautiful and serves traditional high teas.
The Market House in the centre of town is iconic and definitely worth visiting; it belongs to and is beautifully maintained by The Feoffees of Tetbury. The building looks as though it's standing on stilts and is a focal part of the town, making it a good place to start for different walks.
What are your top recommendations for spending a weekend in Tetbury?
As well as the above, Tetbury has lots of great walks to discover of varying distances. From a short loop around the historic points of the town to long walks pass sights such as Chavenage House (often used in TV and films, with Poldark being the most recent). Visitors can walk from The Goods Shed along the old train track to the Trouble House Pub. The train line was still active up until 1964.
Just outside of Tetbury is Westonbirt, The National Arboretum, which has more than 2,500 types of tree from all around the world. Cotswold Water Park is also a short drive away, which is home to 140 lakes and wetlands. There's lots of fantastic walks once there, which vary in length but are all flat and easily accessible.
On Wednesdays and Saturdays, we also hold Tetbury Market in the town centre where visitors can pick up fresh fish, homemade pies, garden plants and more. At the moment it's running under covid-secure guidelines, with social distancing and a one-way system in place, so it's very safe.
Do you have any fun facts about Tetbury?
Tetbury is famous for woolsack races! The event usually takes place every May and involves participants completing a 240 yard course whilst carrying a sack of wool. The race dates back many years and is a hugely popular event – one participant from 2007 is even in the Guinness Book of World Records for achieving the fastest men's time by completing the course in 45.94 seconds!
For more information about Tetbury, head to Visit Tetbury. Tetbury Visitor Information Centre also has lots of great resources for those visiting.
---
Steepleton is our collection of 68 one and two bedroom homes offering a sought-after lifestyle for over 60s in the heart of Tetbury. Discover more by contacting the team on [email protected] or 01666 848 219