14 April 2021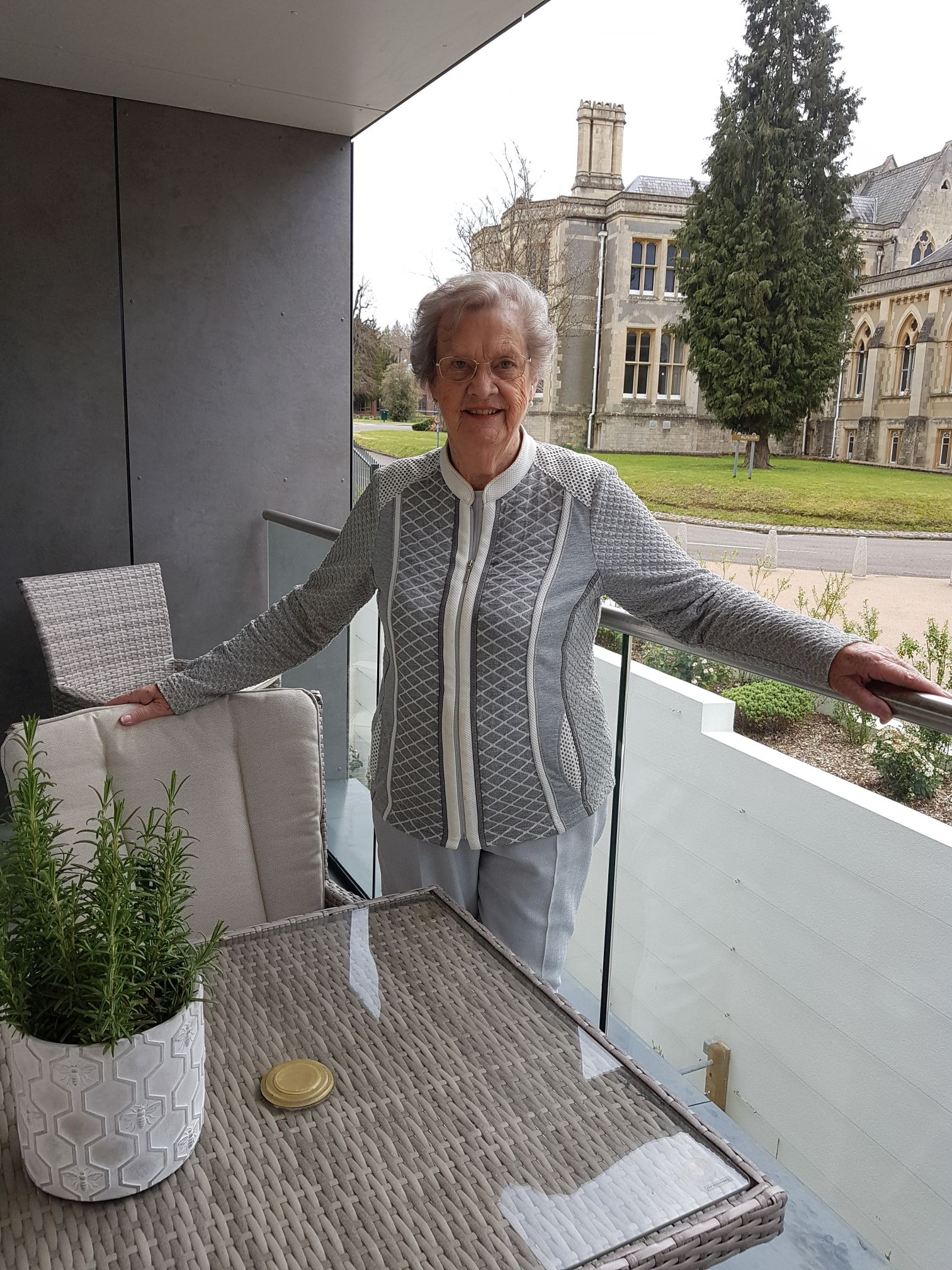 Mary Pearman (88), a former physiotherapist and magistrate had been living in Sevenoaks since she had been widowed at 38 when her first husband passed away at 40. She found love again with her second husband and enjoyed a further 15 years of marriage in their marital home in the same location. When it came to downsizing, the couple wanted to be closer to Mary's daughter who lived in Dorking and knew they wanted to move to Pegasus Taylor Place before the community was even built over three years ago.
"As we were getting older, my husband and I decided it was time for us to downsize to a smaller home as our three-bedroom marital home was starting to require a lot of maintenance and we also wanted to be closer to my daughter, Jane who lived in Dorking where I also happened to grow up. We knew about Taylor Place from visiting Jane and had decided from the onset that it was the perfect location to move as I really liked the modern architecture, and it was very close to the local amenities and the family."
With her heart set on the community of new homes yet to be approved by Dorking Council, Mary enlisted the help of her son who managed to get 30 letters of support, helping to secure the plans to progress. Whilst Mary and her husband were waiting for their new home to be built, the couple bought a two-bedroom bedroom apartment in a nearby Renaissance community in Hayward Heath, part of the wider Lifestory Group, which also include Pegasus homes.
Unfortunately, Mary's husband passed away in 2019 and did not get the chance to move to their dream home at Taylor Place. However, following the new home being complete in October 2020, Mary progressed and decided to put her home at Haywards Heath for sale and moved into her new one-bedroom apartment just before Christmas using Lifestory Rent to Buy option which allowed her to rent until she was able to buy from the sale of her previous home.
"Moving to Taylor Place was definitely worth the wait, I really admire the modern design of the whole community- my first husband was an architect, so I have a soft spot for really good architecture. I also especially love the underground parking as I still enjoy driving around quite a lot."
Beyond the comfort of her new home, Mary is very appreciative of the time that she is able to spend with her daughter, six grandchildren and six great grandchildren which brings her enormous joy especially during the lockdowns. She has also been able to rekindle her friendships with her school friends in Dorking and enjoyed creating new friendships with her other neighbours at Taylor Place.
Mary has always enjoyed a busy social life and cannot wait to get involved in the communal activities which will resume at Taylor Place once lockdown restrictions are eased. She is particularly looking forward to inviting her friends old and new alongside her family around so they can all enjoy her much awaited new home.
-------
Taylor Place is a stylish collection of 22 one- and two- bedroom apartments located in the heart of Dorking. All the carefully designed homes benefit from a high standard finish along with individual outdoor spaces including balconies and patios.
Prices start from £430,000 for a one-bedroom apartment which are also available to rent from £2,060 pcm. For more information, call on 01306 230 010 or visit [email protected].