12 April 2022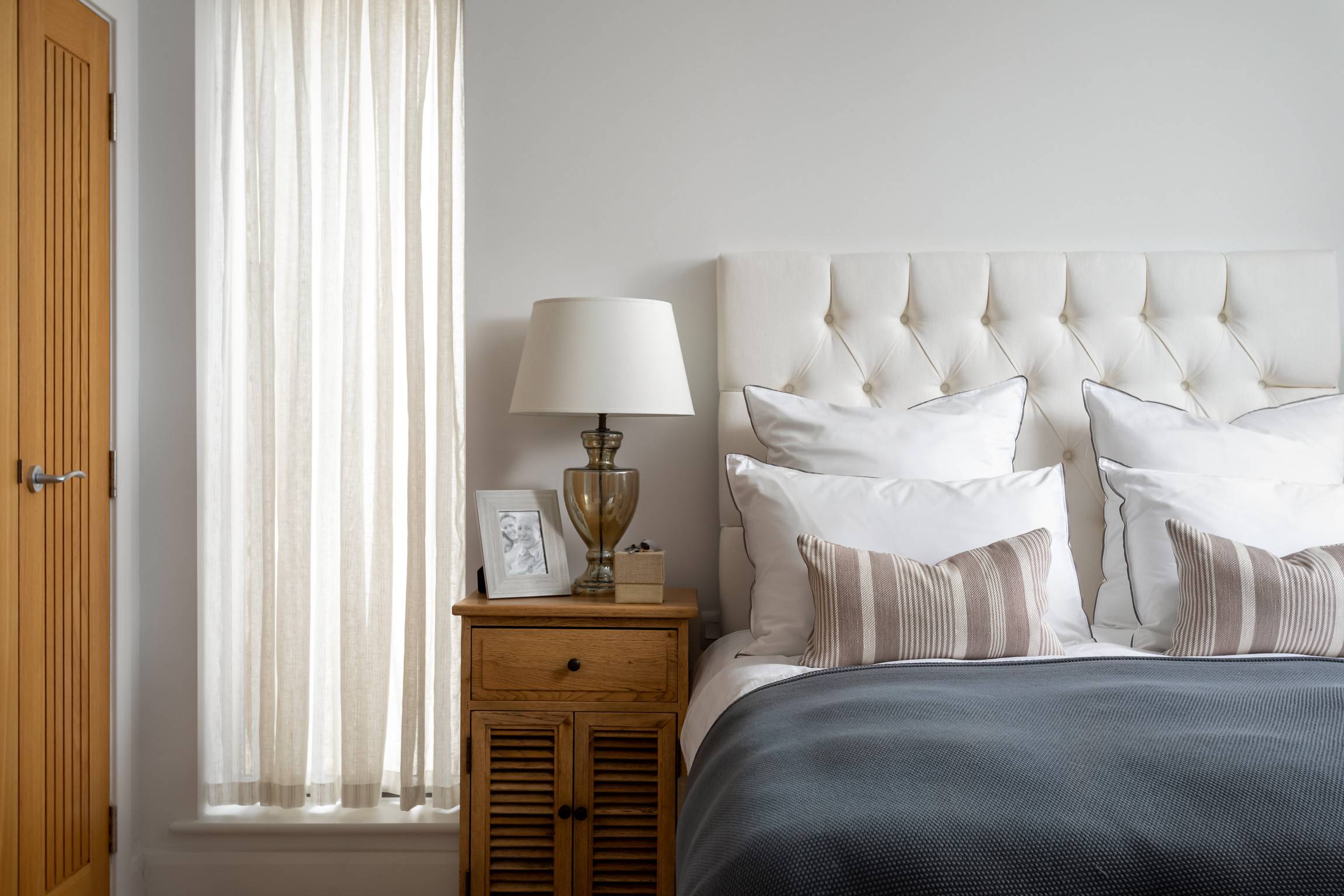 It was lovely getting to speak to our homeowners Susan and Simon Ellis, who moved to our Steepleton community in Tetbury just over a year ago. We got to find out about their fascinating lives as: Susan was a social worker and then trained as a psychotherapist and Simon started off his career working as a teacher and university lecturer in Sweden, then at the Chinese University in Hong Kong, before finally returning to England. Simon also learned to fly at a young age and when in Hong Kong he flew helicopters for The Hong Kong Auxiliary Air Force and became their Commanding Officer.
When they first met Susan and Simon lived in Oxford, and later decided to move to the country. After 25 years in their charming country home, Susan and Simon felt it was time to downsize to a home that was "more manageable and simpler".
After a 2 year search looking for their next move, Susan and Simon came across Steepleton and decided to stay in the try before you buy apartment for two nights to experience first-hand what it's really like to live in a Pegasus community.
Susan tells us that they were looking for an apartment that wasn't too small. After a visit to Steepleton with one of her daughters Susan thought the apartment that they eventually chose as their new home was very spacious with a living room that reminded her of their home in Oxford. Susan and Simon purchased a duplex apartment at Steepleton as this was the best option as it met all their requirements.
Although they found downsizing to be difficult as "it was the end of a chapter in our lives'' Susan and Simon were glad they received all the support they needed.
"Our family helped us out a lot and Simon's son built a big bookcase in our living room, he was very helpful with all the physical stuff and my daughters helped all they could. We also used the Aprico service, they were very good, helpful, and very nice about how they unpacked for us". Susan continues: "Simon's son had drawn a plan of where we would like to place everything and Aprico placed everything down just like the drawings''.
Alongside their beautiful home, they also enjoy The Woolsack Kitchen - the restaurant right in the heart of the community, serving delicious fresh local produce. Susan also likes to take part in Tai Chi classes at Steepleton. They also see Harriet (General Manager) and Nina (Lifehost) as "a great bonus as they are very good and helpful".
Outside of Steepleton, Susan makes the most of the Goods Shed Art Centre in Tetbury "it's absolutely brilliant with wonderful concerts and performers and there are nice walks in Tetbury that I like to go on when I have the time. The people are also very friendly, it's a good place to be".
Steepleton in Tetbury offers the perfect location for downsizing. If you are looking for a more manageable yet spacious apartment, perhaps our duplex apartments are the right place for you.
Prices from £299,000 - £450,000 or rent from £1,848 pcm. For further information, call on 01666 848 219 or email [email protected]