26 August 2020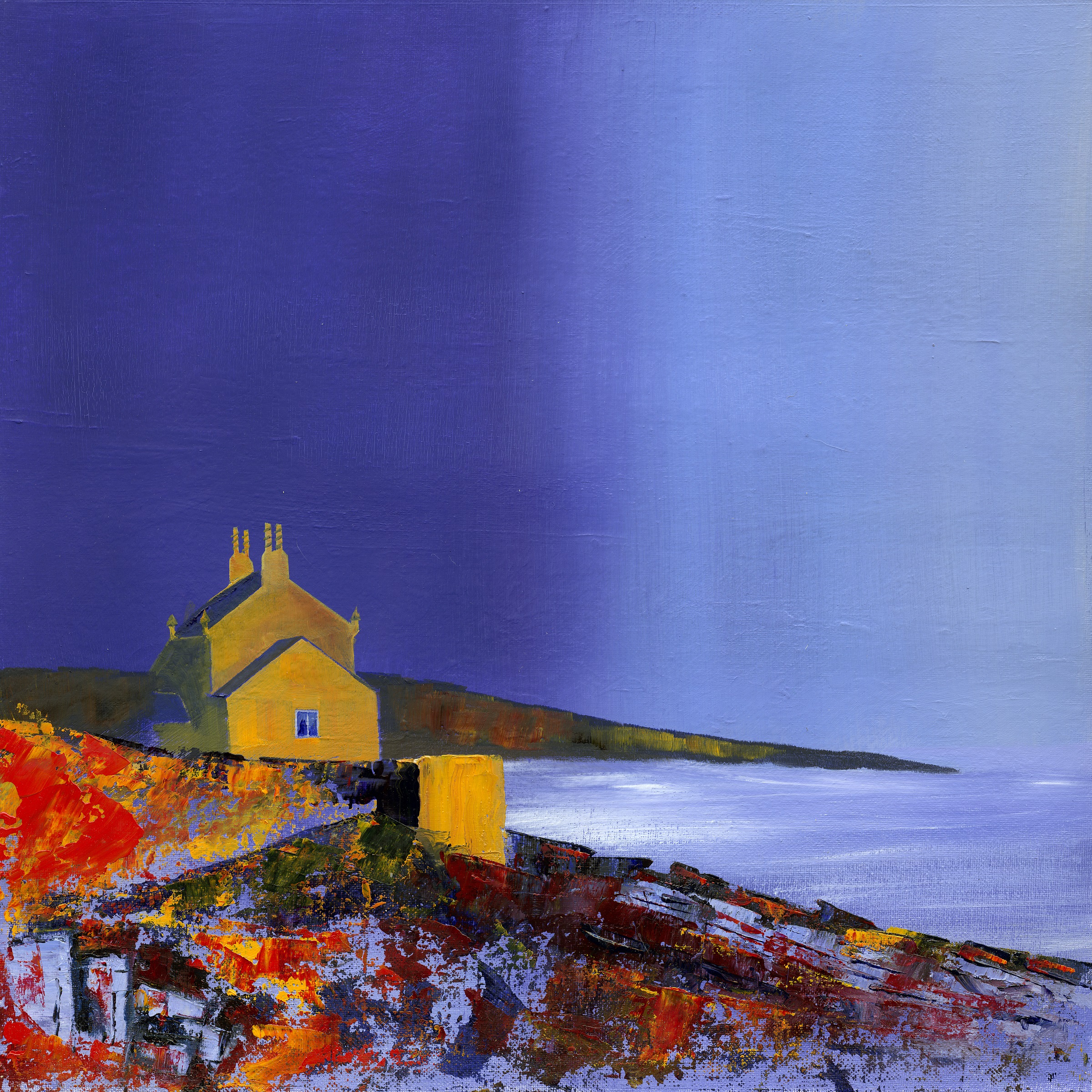 As the build progresses on our Jesmond Assembly development in the heart of Jesmond in Newcastle, we've been out exploring all the fantastic shops, eateries and local businesses that call this area home.
One of these is the Aviary Art Gallery on Brentwood Avenue so we caught up with Trevor, the gallery and shop director to find out more about the array of artistic and lifestyle delights on offer.
How did the Aviary come to life?
We started primarily online, moved on to hosting pop up shops in London, then the company had the opportunity to purchase a property in Jesmond so jumped at the opportunity to have our first bricks and mortar space which launched in December last year. The owner was born locally in Gosforth and with the main business needing to primarily be in London, the art gallery side of the business provided a great opportunity for her to have a space back where she grew up and bring something back to the North East.
Aviary Art Gallery is part of a bigger company, Goldfinch Entertainment which is a film studio. We produce documentaries, tv programmes and feature films. To name a few, we have just finished the 60th anniversary of Roonie Scott's documentary, a film with Michael Caine and started a new ITV series with chef Ainsley Harriott. When creating these films and features there is often set design involved including hiring art. We had built many connections and established relationships with artists through hiring of their art for our projects so we thought having a gallery would be a great way to give us ease of access to a whole host of art for our work. It's also a great way to provide positive exposure for the artists and provides fantastic opportunities for their work to feature in more programmes and films alongside their gallery shows.
It's a fantastic family business, and we're a close knit team. Everything we have is created from all of us, sharing our opinions and expression through art.
What is available to view and purchase at The Aviary?
In the gallery we have a lot of work on show from local artists; paintings, prints, illustrations, collage, bronze - there's a real variety. There's a lot to explore as well as our home furnishing, fragrance, and books to create a really enjoyable aspirational environment to visit. We have pieces here that you can buy for £50 up to £50,000 – there is something for every taste and budget.
We were only open for 3 months before the Covid-19 lockdown. However, since restriction eased, we have been able to welcome groups of friends and family for private viewings of work. We're very flexible and can bring out specific works that people have requested, or if they let us know what kind of work they like, what they are interested in, what space it is for we can display a bespoke selection for them to view.
Since we have re-opened we've found that a lot of people have cancelled their travel plans and are investing in art that they can enjoy in the homes they've spent so much time in.
Can you tell us about some of the collections and artists' work you have available?
We have a wildlife exhibition on at the moment, featuring ten artists from different disciplines. For example Julia Wager's practice is the study of animals so her work features paintings and bronze cast pieces of an array of species. The bronze is all cast at the Panglolin Editions Forge in Gloucestershire, a famous forge that has cast for famous artists such as Damien Hurst.
Ruth Bond is a local artist who hosted a solo exhibition of her work post lockdown which was a great success. Her work is contemporary oil paintings of the Northumberland coast line, scenes and scenarios from Newcastle and surrounding areas, so has real sentimental value for people in the area. We've got a new show coming for her in November as she has such a captive audience and the work resonates so well with the community.
It's fantastic to work with so many local artists who we've been fortunate to be organically introduced to through friends and other artists. We also receive open submissions from artists who've been introduced to us by artists we already work with, it's great to have such a vast amount of works to share with visitors.
We are constantly changing the displays and furniture to give passers by and visitors something new and exciting to see. The space is very transient and offers something different to the typical sanitised gallery experience people assume.
What art trends are you seeing?
Art is subjective and peoples tastes vary however animals and wildlife have always been extremely popular whether it's a sculpture or painting.
Photography is also extremely popular. We have a really rare collection from William John Kennedy who was friends with Andy Warhol in the 60s. The collection of work was hidden for over 50 years and previously could only be seen in a private collection in London, but they've allowed a selection of photos to be exhibited with us. It's fantastic for us to be able to get some of these hardly seen pictures with us in Newcastle for people to enjoy and possibly purchase a limited edition piece.
Peoples buying patterns are varied, some people buy small sentimental items because they like the colour or the scene, others are buying pieces they love that are investment statement pieces that will raise in value and enhance the aesthetic of the room.
The Aviary is open 6 days a week from Monday to Saturday with appointment only viewings and visits possible on a Sunday. To find out more visit: www.aviaryart.co.uk
---
If you're looking for a new home in Jesmond to fill with fantastic local art then get in touch with the team. Jesmond Assembly offers a stunning collection of 63 independent living apartments exclusively for the over 60s with prices starting from £300,000: 0191 247 4463 or e mail [email protected]