26 April 2021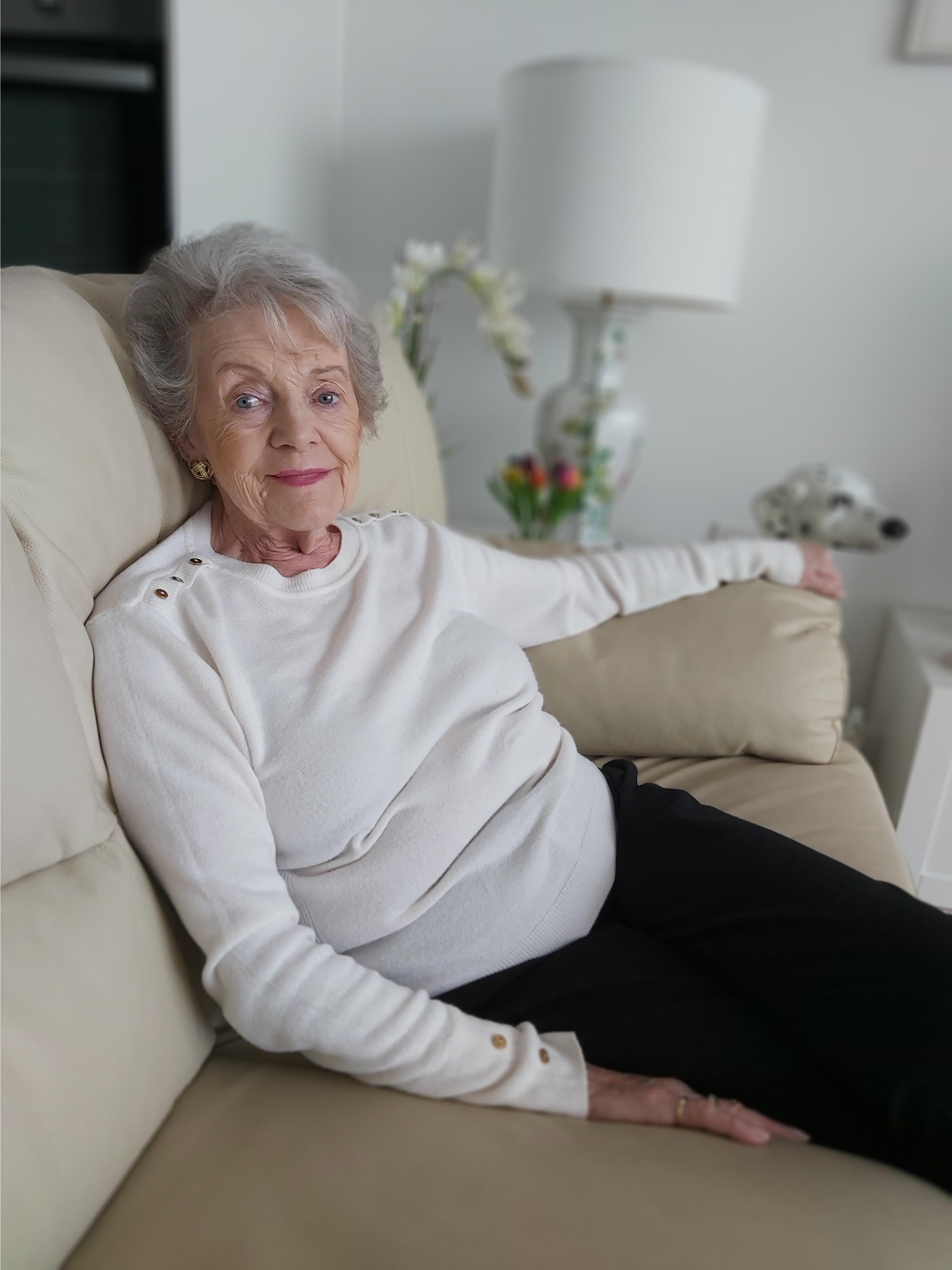 Maureen Marsden (82), a homemaker had been living in a large four-bedroom detached house with her husband, Jeff, since moving back to her hometown Purley over 24 years ago, but when Jeff passed away in 2019, she decided it was time to downsize from her family home. Maureen explains how she came across Pegasus Carriages and immediately felt that it was the right home for the next chapter in her life.
"When my husband passed away two years ago, I decided that it was the right time for me to downsize as the house was proving too hard to maintain by myself, especially our 250 sq. ft garden, so I enlisted the help of my daughter to begin my search for an open market home in Purley to suit my lifestyle. I could not find anything that I liked until we came across Pegasus Carriages which I immediately fell in love with.
"I was initially looking for a two-bedroom apartment so I could accommodate family when they came to visit but found that the handy guest suite available at Carriages meant that I could happily downsize to a spacious one-bedroom apartment and book the guest suite when they visit."
Maureen initially reserved her apartment at Carriages in March 2020, but the sale of the previous family proved to be slightly tricky, meaning she finally managed to make her move to her new home a year later.
Maureen who joined the community a couple of months ago has been thoroughly enjoying her new home despite lockdowns and explains: "My new home is so brilliant in every way possible. There is absolutely no maintenance, and I can just lock up and leave without worrying about the security of my home. I have complete peace of mind in my new little abode, and I really enjoy the convenience of being able to walk to the local shops, doctors and the post office which are all located within an 8 minutes' walk."
Pre-pandemic, Maureen enjoyed an active social life and kept busy with spending time with her son, daughter, four grandchildren and meeting up with her lifelong friends, who all live nearby, for playing bowls, bridge and enjoying fun days out together. The community aspect at Carriages is a great benefit which will add to Maureen's current social life and she cannot wait to get involved in the communal activities once lockdown restrictions are completely eased and the programme of activities can begin at Carriages.
----
Winner of the Evening Standard Best New Development Award in retirement living, Carriages is a collection of one- and two-bedroom apartments in the heart of Purley. Prices start from £275,000 and rental prices from £1,437 pcm. For further information call: 020 3308 2550, email: [email protected]