28 April 2021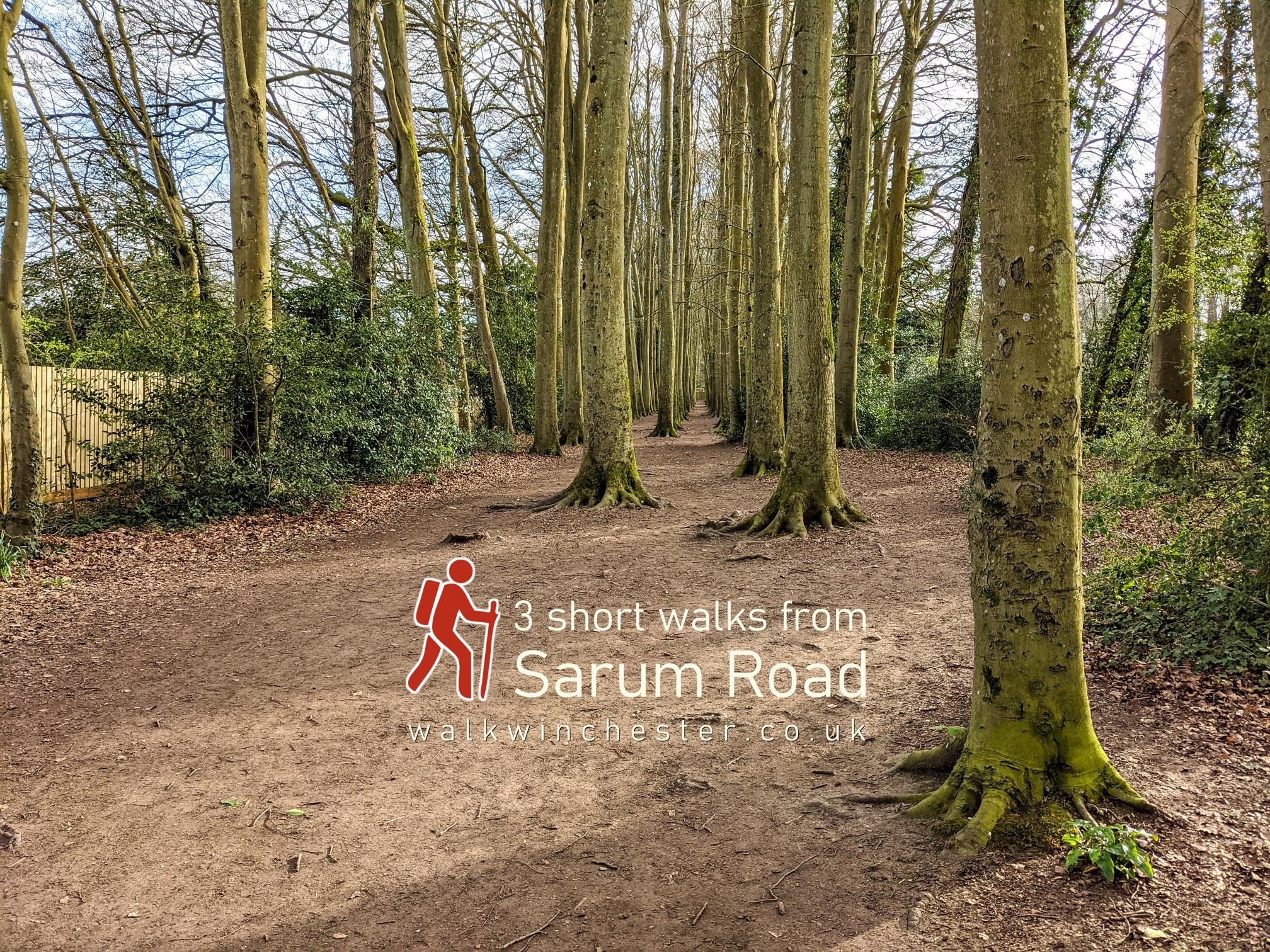 The historic city of Winchester is known for its vibrant culture, medieval heritage and abundance of things to see and do. It's also home to our new Pegasus Winchester Holts community on Sarum Road in the west of Winchester, which will give homeowners lots of opportunity to explore all that the city has to offer on their doorstep.
We've teamed up with Walk Winchester, an interactive guide aimed at locals and visitors looking to explore the city in more detail, to share three top, short walks that begin and end at Pegasus Winchester Holts and take in Sarum Road and its scenic outdoor spaces...
Education Walk
The Education Walk passes the iconic Winchester University as well as Western and Westgate Schools. After crossing both Chilbolton Avenue and Romsey Road at the busy roundabout, turn onto Kerrfield, an attractive residential street that meets Romsey Road again at the Morn Hill memorial, dedicated to the soldiers who fought in WWI. Once you reach the memorial, cross Romsey Road again and you'll walk past the new Winchester University West Downs campus, where you can spot the new Greta Thunberg statue, before turning left into Greenhill Road, just before the Hillier Garden Centre, towards Westgate School. On the return, there is a beautiful, leafy woodland footpath that runs parallel to Chilbolton Avenue to avoid walking back on the main road.
Golf Course Walk
The Golf Course Walk takes you down Chilbolton Avenue where there's a left turn onto a small footpath. There is a small copse at the top of the hill and a path that leads to the left through Royal Winchester Golf Club, offering superb, open views across the golf course and rolling hills. The Golf Club is now reopened, in line with Government guidelines, for those looking to become a member. Return back along Sarum Road.
Valley Walk
The Valley Walk explores the residential area south of Pegasus Winchester Holts. After crossing Romsey Road, the area becomes a lot quieter, as you venture along Sleepers Hill and Dawn Gardens. There are nice green areas with a zig-zag path going down The Valley and up again on Stanmore Lane. Afterwards, you can again join up with Romsey Road, where there is a wide path next to the street, or cut across past the Council Offices in Monarch Way back to Sarum Road.
An interactive map of all three walks can be viewed here: walkwinchester.co.uk/three-short-walks-from-sarum-road-winchester
Walk Winchester is a website with more than 20 local walks in and around Winchester. Explore the walks on the website and navigate on your GPS enabled mobile phone from Pegasus Winchester Holts.
Those looking to get even more steps in can continue following Sarum Road to the west and head to Beechcroft Farm Shop & Tea Barn, where they can pick up fresh farm produce and a cup of tea when it reopens.
---
Pegasus Winchester Holts is a new collection of 33 two- and three-bedroom homes set to launch this summer. To find out more and register your interest, email [email protected] or call 01962 418 059.