25 February 2022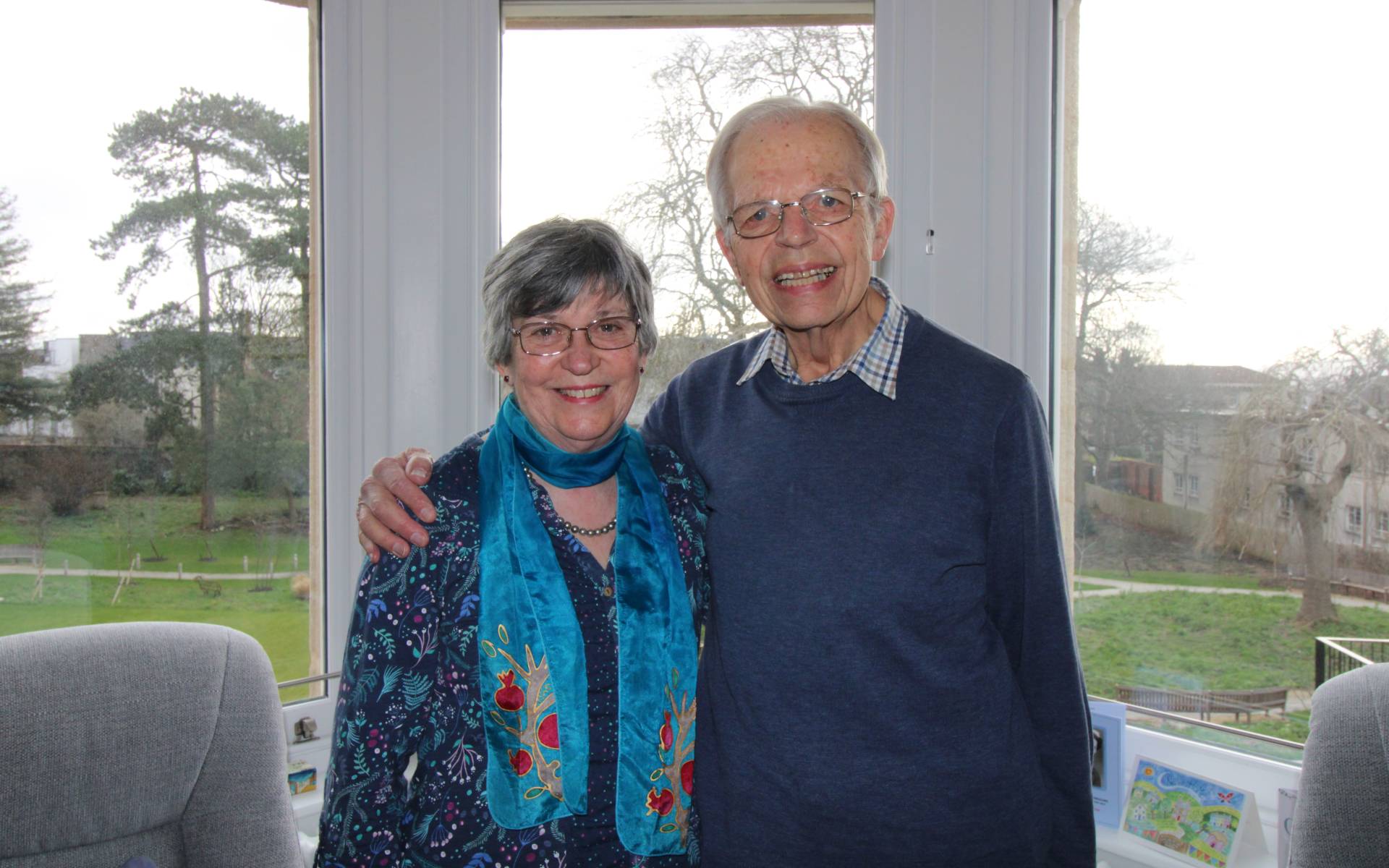 "We are so glad we made the move to The Vincent. We feel this has been a gift at this stage of our lives"
Jill and Ray Lockhart, former nurse and lawyer, who later retrained to enter the Church of England ministry, have recently moved to The Vincent, our later living community in Bristol.
Having lived in 17 different places throughout their lives, they have never found a move to be by chance, explaining that each move "has always had a definite purpose even if it has meant a big or unexpected change".
We loved catching up with Jill and Ray who shared some fantastic memories with us from over the years. Having served in parishes in Nottingham and Hertfordshire, they accepted the call to work abroad in Israel with The Church's Ministry Among Jewish People (CMJ) for over 13 years. They ran a guest house in a Druze village before transferring to Jerusalem where Ray was rector of Christ Church in the Old City.
After returning to the UK they lived in Bath and Hastings before they decided it was time to look at moving to a later-living community as they are conscious "people often wait until it's too late". Having been a part of various communities throughout their lives, Jill and Ray felt that community was a key priority in looking for their new home. Ray tells us: "We got to the point where we no longer wanted to be responsible for a house and garden nor to become isolated".
After various conversations with their three daughters, Jill and Ray, together with their family, decided Bristol was the ideal place to call home. Ray explains: "On a beautiful sunny day last April, one of our daughters, who lives in Bristol, said she had discovered the perfect place close by - The Vincent. So we popped in to get a feel for the place. Keith, the General Manager, met us in the foyer with a warm welcome; it was amazing. We looked around several apartments and thought wow. One of the apartments we saw, we are actually living in now. Within less than a week of viewing we said yes".
Less maintenance and location were also important factors to consider during their search. Jill shares "location is absolutely key as we like to go for walks in the country. The apartment is near the top of Whiteladies Road with its cafes, restaurants, and shops and on the edge of Clifton Downs!"
Ray continued: "We feel this has been a gift at this stage of our lives"
Our beautiful, modern apartments at The Vincent, Bristol have been created for downsizers, like Jill and Ray, in mind. Apartments and a community designed for independent living located in the desirable Redland district.
Prices from £375,000 - £1,250,000 or rent from £2,220 pcm. For further information, call on 0117 981 4352 or email [email protected]