18 January 2021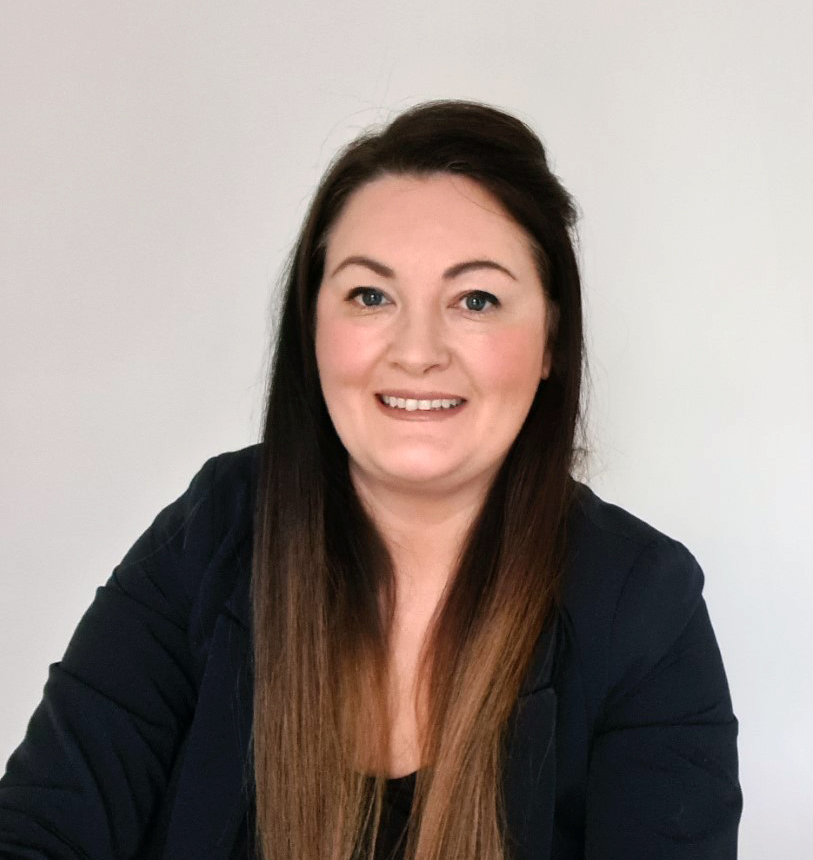 We're gearing up to launch our Jesmond Assembly community in March and starting to put the finishing touches in place ready to welcome the new community. We've also recently welcomed Kim Smith-Cryer to the Lifestory family who will be Jesmond Assembly's dedicated Lifehost. We caught up with Kim to find out more about the role of a Lifehost and how she's preparing to welcome the new community.
Can you tell us what your role as a Lifehost entails?
The role of a Lifehost involves the management of the building and its community. There are many important elements in the role and lots of multitasking. Once homeowners and Lifestory members are welcomed into their new home, it's very important to make them feel relaxed, especially with how overwhelming the moving process is. I'm here to ensure their safety, build a community and arrange social events.
What will a day in your role as a Lifehost typically entail?
No day will be the same but there will be regular tasks such as safety checks, building maintenance, greeting the community, and assisting with any issues or queries. I'll make sure everything is running smoothly and everyone's happy!
How are you preparing to welcome the new community to Jesmond Assembly?
I'm doing a lot of training and planning, learning the ins and outs of the building and health and safety. I'm also familiarising myself with the local area. There are many businesses and suppliers in Jesmond, some lovely cafes and shops to visit. I'll make sure I'm fully prepared with all useful information for when the community needs it.
I'll work with Rose, our Sales Advisor, as the journey transitions. It's so important to make the community feel welcome, run through the core functions and information, from what to do in an emergency to how the heating works. We'll make sure new homeowners are relaxed and comfortable, provide them with some lunch then show them around their new home.
What are you most looking forward to in your Lifehost role?
Being the 'heart of the community'. One Lifehost recently described our role as this and it will stay with me. My previous experience means I understand the importance of building trusting relationships with people. When you're appreciated, they let you know and it's incredibly rewarding. I'm looking forward to sharing great moments and making memories.
What are the key highlights of living at Jesmond Assembly?
Pegasus Jesmond Assembly has so much to offer with it being located in such a beautiful and friendly part of the North East. With the city on your doorstep, there's access to everything you need.
The building has been designed with certain amenities for its community to enjoy, particularly the communal areas. It's aesthetically pleasing with a lovely ambience. The beautiful landscaping with outdoor seating will be fantastic in the warmer weather and the big open fire will be so cosy and enjoyed in the cooler seasons. There's plenty of great spaces to relax in. I'm really looking forward to arranging activities and bringing people together to make the most of these spaces.
What are your favourite features of Jesmond Assembly?
I really like the garden terrace; I think it will be lovely to see everyone enjoying it. The large planters with the lavender will cast such a wonderful fragrance. I'm sure there will be many books and newspapers read out there or next to the fire on the other side of the door.
What do you love about Jesmond and Newcastle?
Newcastle is rich in culture and incredibly friendly. I love art and design so appreciate the buildings and galleries. I'm also quite a foodie so really enjoy going to the festivals, restaurants, and bars. I've celebrated many special occasions in the area, growing up not too far away in Northumberland which is also renowned for its beauty and rich heritage.
The buzz of the city is always exciting, so you're never stuck for something to do. It's a perfect combination with the laid back stylish suburb of Jesmond. If you want peace, quiet and relaxation, you've got the best of both worlds.
Any local area recommendations you'll be suggesting to visit?
The most popular and closest is Jesmond Dene where you can enjoy walking, see the falls, woodlands, and petting zoo. You can also pop into Jesmond Dene House for afternoon tea or casual dining in front of the cosy open fires.
Exhibition Park is only ten minutes away on foot, you can stroll around the Victorian bandstand and small boating lake. There are free tennis courts and croquet lawns, the new botanical themed Urban Green Café opens in Spring and not forgetting a visit to Wylam micro-brewery.
If you're up for something a bit further out, hop on the Metro and head over to Tynemouth for some fresh sea air. Enjoy fish and chips on the beach, see the Priory and castle or visit the markets.
---
If you're ready to start the next chapter of your life story, surrounded by heritage, green space and a vibrant social scene, register your interest now: Call 0191 247 4463 or email [email protected]. Prices start from £300,000. Rental from £1,450pcm.