22 October 2020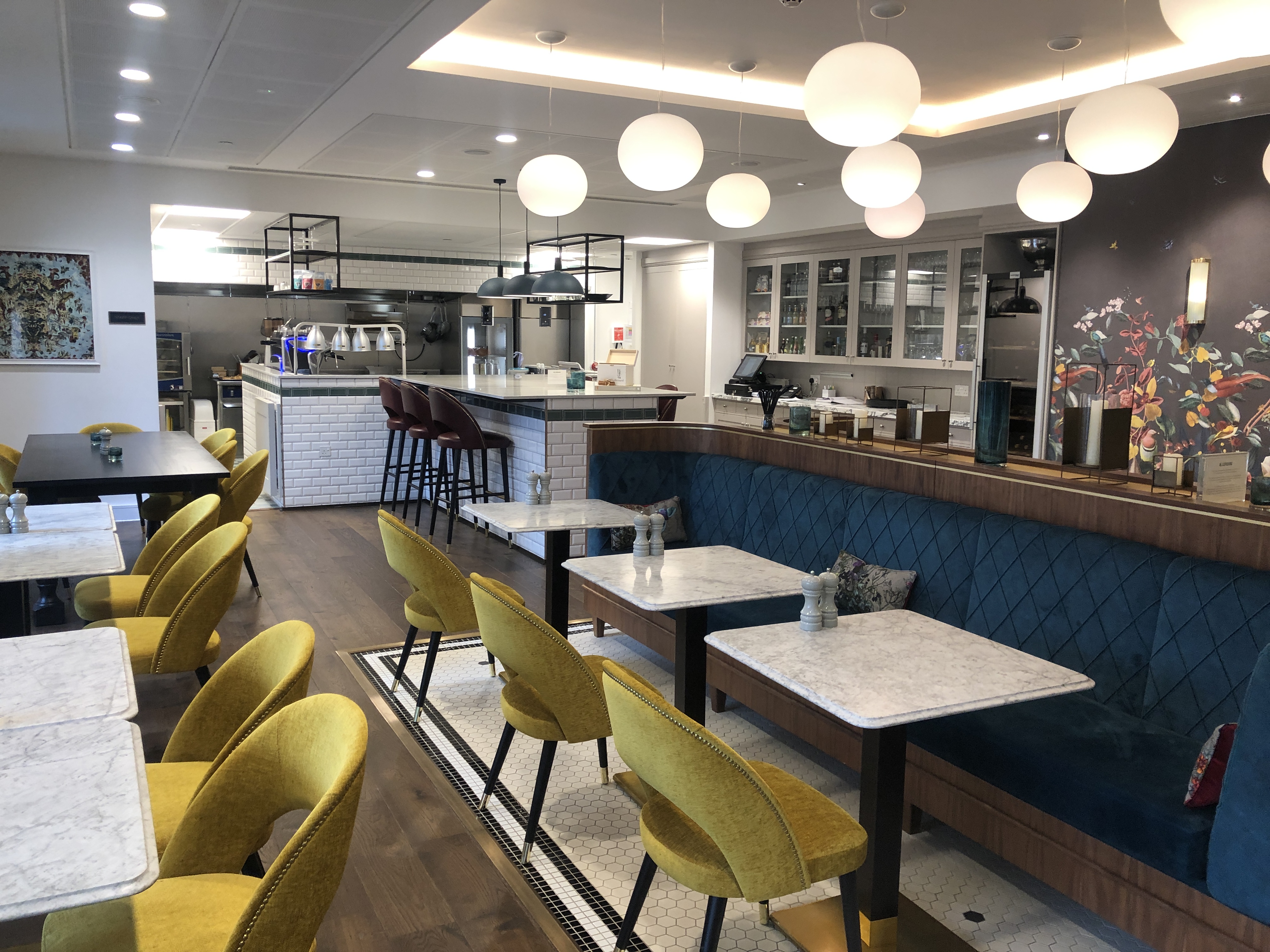 The Larder Restaurant, at One Bayshill Road has been open for business to homeowners and the public since the beginning of September. Run by Hetty and Lucie, the dynamic duo behind Canape to Cake one of Cheltenham's top catering companies, it offers a vibrant and exciting addition to Cheltenham's dining scene with an appetising mix of flavours and styles. We caught up with Hetty and Lucie to find out how it's been going since the recent opening.
How has it been going at The Larder since the reopening last month?
Working with all the new guidelines has been a challenge but with all these policies in place we are running and enjoying the busy days. We're running on fewer covers to adhere to the government guidelines, we have to be quite strict but it's vital. Despite the reduced covers the atmosphere has been so good, the feedback, return custom and happy visitors proves this.
Can you introduce us to team at The Larder?
Alongside Lucie and I (Hetty), we have recruited the wonderful Laura. She is our new restaurant manager and she brings a huge smile and a wealth of experience to The Larder. She is very popular amongst the homeowners at One Bayshill Road and all the team love working with her. We have a new chef Shaun who helps on busy occasions and will help with events when we can do them again. He has been a chef for three decades and adds a wonderful twist to his cuisine.
How would you define the restaurant experience you have created at The Larder – what can diners expect?
We have created a relaxing yet vibrant place. The restaurant is beautifully spaced for social distancing. It's light, cheerful and welcoming. As we are open plan, the kitchen is flooded with delicious smells and it's great to watch the chefs at work. We are all in masks, but they match the decor and are very pretty. The brunch menu is a winner and we have quite the reputation already! We serve this all day - alongside our daily specials which are now fitting the autumnal vibe. Sundays, when we do a set menu for two/three courses which is so homely and wholesome, are booked out for weeks. I may be biased, but it is definitely up there as the best roast in town!
Is there a signature dish or dishes at The Larder and if so, what is the influence? Can you please share the recipe?
Our smashed avocado is our signature brunch dish as we add a sweet chilli twist and feta which complements it so well and our lamb roast with its rich gravy has been the talk of the town. Our vegan chocolate torte sells out in minutes. I would love to give you the recipes, but they are top secret!

What do love most about Cheltenham's food scene?
What we love is the huge number of independent restaurants. Sadly, Cheltenham, like many other towns, is flooded with large chains but we are also lucky to have such variation of small local businesses which gain great support from Cheltenham folk.
--
If you cannot resist the vegan chocolate torte or any of the other delicious sounding treats, Hetty and Lucie look forward to welcoming you to The Larder at One Bayshill Road. The restaurant is now open for bookings so reserve your table today via OpenTable or call 01242 388246. And if you're looking for a home with a fantastic restaurant on your doorstep then get in touch with the team to find out about the homes available at One Bayshill Road contact the team on 01242 292 930 or e-mail [email protected]