Go back to all news
Well-connected, light and welcoming - Pegasus Cobham Bowers was the perfect next option for Rent To Buyers, Malcolm and Linda
05 January 2023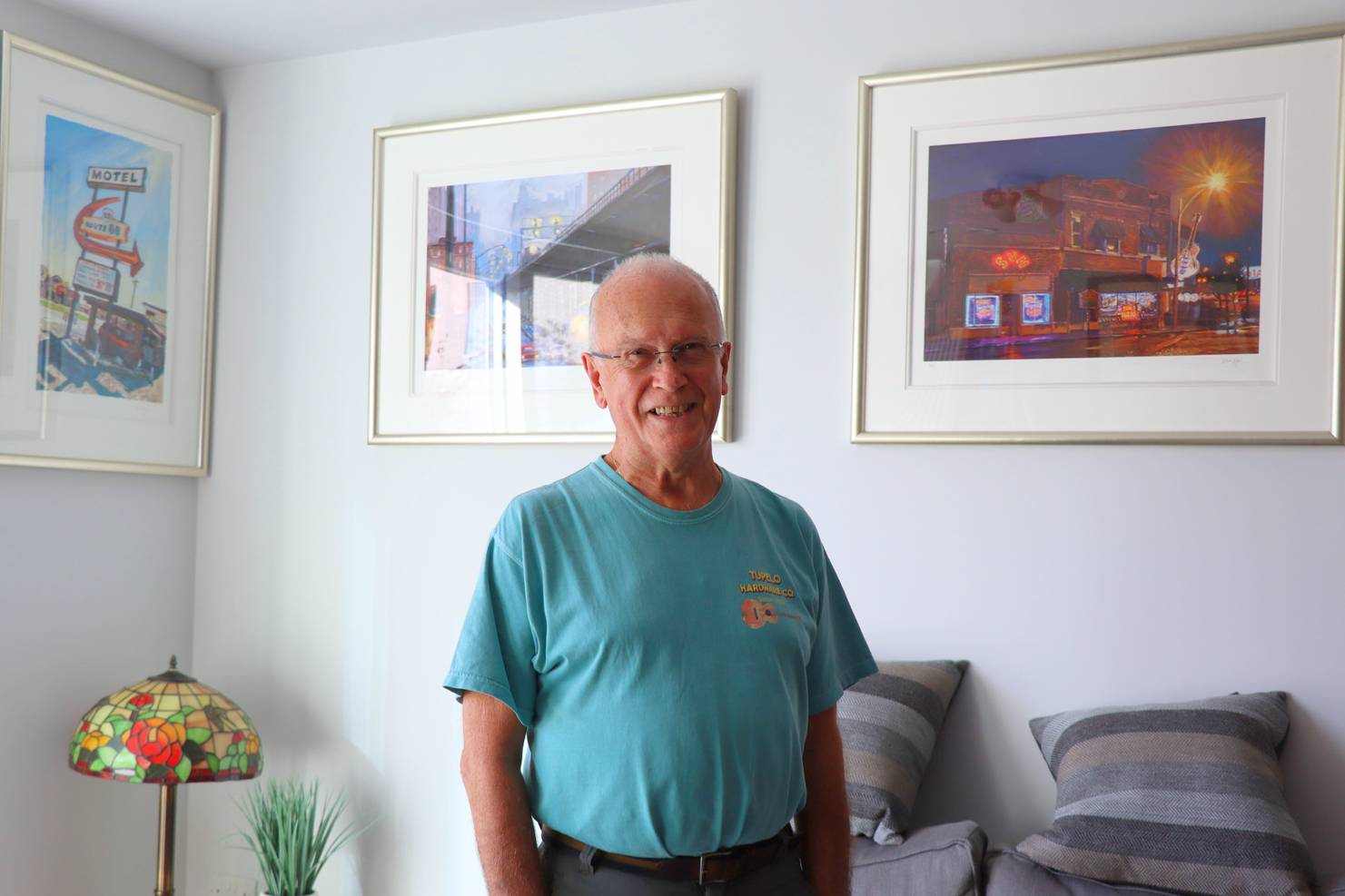 Malcolm and Linda had previously been living in their seafront apartment in Hove, before deciding that they wanted to move closer to their children, who were living in Esher, West Byfleet and Twickenham. Initially, they had not been looking for a new build apartment, however when they came across Pegasus Cobham Bowers through their estate agent, it was the light and beautiful design which made them reconsider for their next home.
Opting to rent to buy, Malcolm and Linda were able to move to their new home more quickly, while waiting for the sale of their apartment in Brighton to go through. Having previously lived in Epsom and visiting the area many times - with friends, family, grandchildren (and each of the family's dogs) living nearby - Cobham was the perfect option for being closer for visits and quicker journeys back from babysitting.
Utilising Pegasus' rent to buy initiative of receiving 9 months of rent back, when you complete the purchase of your property, they weighed up the factors and decided to go for it. They additionally enjoyed the flexibility that they could test the water of living in their new home in Cobham, before commiting to purchasing. In comparison to other apartments that they had viewed in the area, it was the light of the property and the idea of future proofing which sold Pegasus Cobham Bowers.
"We thought, if we liked it and we could settle here, it would be the right place to be. It would be suitably protective, because we're in our 70s and perhaps in 10 years time, when we need a little bit more security, it would offer that."
"We had a nice balcony at Hove, so we still wanted some outdoor space here. This apartment had a garden and was predominantly south facing, getting the sun for most of the day, so we put the deposit down straight away," explained Malcolm. "There's a boutique hotel style feeling in the pavilion and it gives you a really good impression when you walk in. There's a good car park, the gardens are nice and it's lovely and quiet and peaceful."
Linda continued, "It really is very welcoming, even at nighttime! When we first moved in and were doing some babysitting, we got in at half 10 at night and it was lovely driving in, as the pavilion was all lit up and there are lights along the path."
"Our children and grandkids pop over here too to visit and they love it, especially our eldest daughter, who's 52", remarked Malcolm, "when she walked in the door she said 'this would be perfect for me' and I said - you're not old enough yet!"
For artistic Malcolm, who collects vintage advertisements, Bob Dylan prints and Lorenzo Quinn sculptures, it was important to have a second bedroom for space to work on arts and crafts. Another selling point was the location, with a supermarket, shops, restaurants and a park all within walking distance. "We have used the upmarket Italian Grappelli, we've got the Ivy here and we've also got Painshill Park, which is just across the road".
Linda, who played Netball for England in the 70s, uses a gym within reasonable distance of Cobham for swimming and fitness classes. Already involved in the local community, Linda helps at The Princess Alice charity shop in Cobham, after previously volunteering with Oxfam in Hove and has attended a few of the coffee mornings at Pegasus Cobham Bowers, hosted by Lifehost Shedya.
The pair feel very comfortable in their new home and enjoy the fact that there is a sociable aspect, should they want to partake - especially for Linda who has met with other ladies within the community - however, they can additionally live an independent lifestyle and enjoy spending their free time, with the freedom to do all that they didn't get a chance to do while working.
On the subject of whether they would recommend Pegasus Cobham Bowers to a friend, Malcolm and Linda agreed and explained it would be an ideal option for many they know.
"It is well equipped and Sheyda the Lifehost is very helpful. When we first walked in she was a delight", highlighted Malcolm. "Aside from some inherent tweaking issues, which you get with any new build, one of the nice design aspects is the wide corridors because should you ever find yourself in a wheelchair, there's lots of room and the front doors are thick, so you don't get a lot of sound."
Linda further explained, "The pavilion is used a lot on coffee mornings and on Friday evenings for sun-downers, which would be perfect for some of our friends who are now on their own. It's a very comfortable space and even though we don't own a dog, I also think it's a lovely aspect that they are allowed here."
—
A stylish collection of bright and spacious open-plan one and two bedroom apartments in the heart of Cobham, available to buy or rent; the choice is completely up to you.
Less than 10 minutes away from Pegasus Cobham Bowers, the village of Cobham village offers an excellent selection of local shops and boutiques, a Waitrose supermarket, wine bars, cafés and restaurants.
For more information contact: 01932 321027 / cobhambowers@lifestory.group