14 October 2020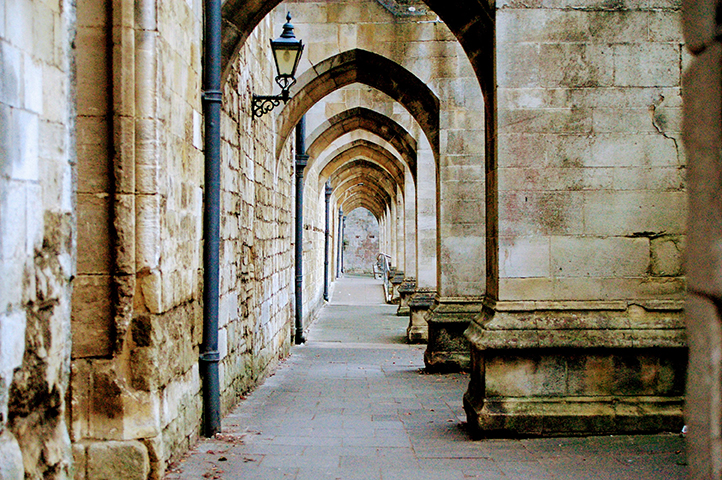 Winchester regularly tops the lists for being one of the best and happiest places to live in the UK. Famed for its Cathedral, the ancient capital of Wessex is steeped in history, but what makes it such a great place to live today? Why will you love living at our brand-new Winchester Holts development in this gorgeous city?
Small is beautiful
Winchester is a compact city which punches well above its weight. Sitting in a leafy valley beside the River Itchen at the western end of the South Downs Way, it is a wonderful place to relax and simply wander, perhaps as Keats once did through the picturesque water meadows, soaking up the surroundings. Stroll the length of the vibrant high street, its route uniquely unchanged since medieval times, or spot the quirky painted bollards and wander past the delightful Winchester City Mill, the country's oldest working watermill which is still milling flour today. Explore the ruins of 12th century Wolvesey Castle, nestled between two of Winchester's most famous attractions, the Cathedral and College. Winchester is almost made for mooching and the best bit…you are never far from one of the many cafes to enjoy a delicious slice of cake and a cup of coffee.
A foodie hotspot
From the renowned Hampshire Farmers Markets, showcasing an array of delicious fresh local produce and held every other Sunday in the centre of town, to the incredible variety of independent food producers and restaurants, Winchester is a food lover's heaven. On the High Street you will find chocolatiers, locally hand roasted coffee, artisan bread, locally distilled watercress gin and Hampshire produced sparkling wine (we will return to that theme soon). There is Michelin starred dining at The Black Rat, exceptional modern British cuisine at Chesil Rectory, also voted one of the most romantic dining rooms in the UK and set in one of the city's oldest medieval buildings, fabulous fish at Rick Stein and an award winning Japanese restaurant, Kyoto Kitchen. For food lovers, Winchester has it all.
Never a dull moment
If you are looking forward to having the time to take up a new pursuit, Winchester has lots to offer. Is golf your thing or perhaps tennis? Maybe you have always yearned to tap into your creative talents? With three golf clubs and a driving range, three tennis clubs all offering lessons and Winchester's open to all cricket team The Raqueteers, there is no excuse. At The Colour Factory you can sign up to art classes and workshops, or join the Jewellery Club to hone your silversmithing skills. For budding photographers Winchester Photographic Society has a variety of interest groups from beginners upwards. The U3A is very active in Winchester and Peter Symonds offers a wonderful variety of leisure courses from cake decorating or creative writing, to flower arranging or learning a new language.
--
Winchester Holts, Pegasus' new development on Sarum Road, is located just two miles from the centre of the historic city of Winchester and is a modern building set in a sylvan environment with beautifully matured trees surrounding the building providing privacy to the garden. The 33 contemporary, light and airy apartments will offer owners an enviable base from which to enjoy all the city has to offer. To discover more please contact the sales team on 01962 418 059 or [email protected]