09 August 2021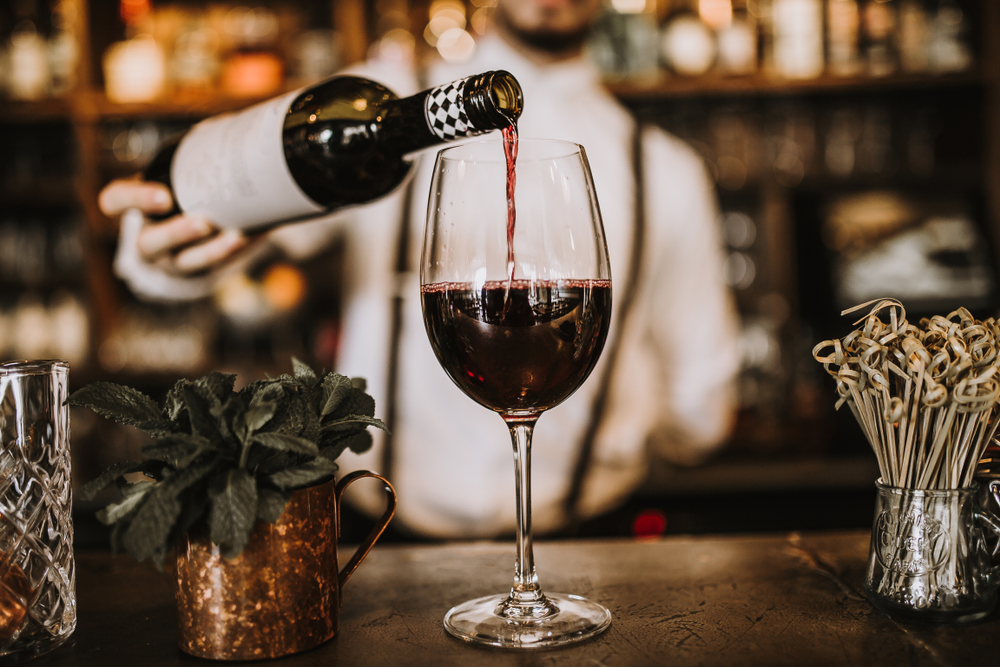 Whether you are in the mood for a quick catch up over coffee with friends, an indulgent 3-course meal to treat yourself and a loved one or simply a well-deserved glass of wine in the evening, the charming Hertfordshire town of Harpenden has everything you could wish for.
Home to our award-winning 23a Leyton Road community, Harpenden has fabulous eateries, bars and restaurants in abundance. For those interested in moving to the area or anyone who is currently living locally, we have rounded up a few of our favourite foodie recommendations for you to visit.
Brunch
Harpenden certainly does not fall short when it comes to brunch options! From quiet, cosy cafes perfect for a catch up to a Sicilian restaurant that is sure to tickle your taste buds, the options are endless.
Brew & Cru is an artisan coffee shop located on the main high street of Harpenden. Here you can choose from their extensive breakfast menu or pick a delightful treat from their selection of handmade cakes. With a relaxed and friendly atmosphere, you will quickly be made to feel right at home.
Rosanna's traditional Sicilian restaurant, run by head chef Rosanna Aliotta, offers early morning customers a vibrant breakfast and brunch menu. Many of the dishes on the menu have been inspired by Rosanna's childhood in Catania, Sicily, so you can be sure you'll be getting an authentic experience. Be sure to try 'Rosanna's Famous Pancakes'!
Of course, we could not forget The Kitchen Harpenden which is run by Cleverchefs and located at our very own 23a Leyton Road community. The Kitchen Harpenden provides ethically and seasonally sourced local ingredients to create beautiful food that is made fresh to cater for every diners' requirements. Open for brunch and lunch throughout the day, as well as serving an exquisite afternoon tea, this is the perfect spot for a catch up with friends and family.
Dinner
Silver Palate brings a taste of authentic Mediterranean food to the community of Harpenden. With a wide range of dishes from Cyprus, Italy, Spain and mainland Greece, all with a British twist, you will certainly be spoilt for choice. They also offer a delicatessen where you can choose from their delicious produce served within the restaurant to take away.
If you are in the mood for seafood, then look no further than Lussmanns, Harpenden's local independent fish and grill establishment. They offer outdoor, indoor and private dining perfect for every occasion. Their recently launched summer menu offers a range of new dishes with frequently changing seasonal specials. We would most definitely recommend trying the set 3 course summer menu, which is just £19.50!
The Giggling Squid offers a simple, rustic, menu packed with delicious fresh Thai food. This chain of restaurants has taken off across the UK and now Harpenden is lucky enough to have one of its very own. Takeaway is available but we would suggest making an evening of it by booking yourself a table to enjoy the gorgeous décor and lively atmosphere.
Drinks
Bar Azita, is the perfect spot for a well-deserved glass of wine after a long day! Their drinks menu features a range of fantastic wines that cater to all palates with placed emphasis on quality and in support of family run vineyards and smaller producers. A dish or two from their tapas menu will pair wonderfully with any of the bottles you select.
Vinsanto located in the heart of Harpenden offers a new concept of drinking and dining out from award-winning chef Daniel Fletcher. Here you can enjoy a glass of Italian wine from their extensive hand selected wine list. Or try a cocktail at their basement speakeasy with its feature bar, all working to create an easy going and relaxed atmosphere.
---
Nestled in the heart of Harpenden amongst all these fantastic eateries and more, sits our 23a Leyton Road community offering a selection of two and three-bedroom apartments to buy or rent. Prices start from £775,000 and £3,714 pcm to rent. To find out more call 01582 643721 or email [email protected].