Go back to all news
With the perfect location and sociable community, Carriages Purley was the winning choice
09 December 2020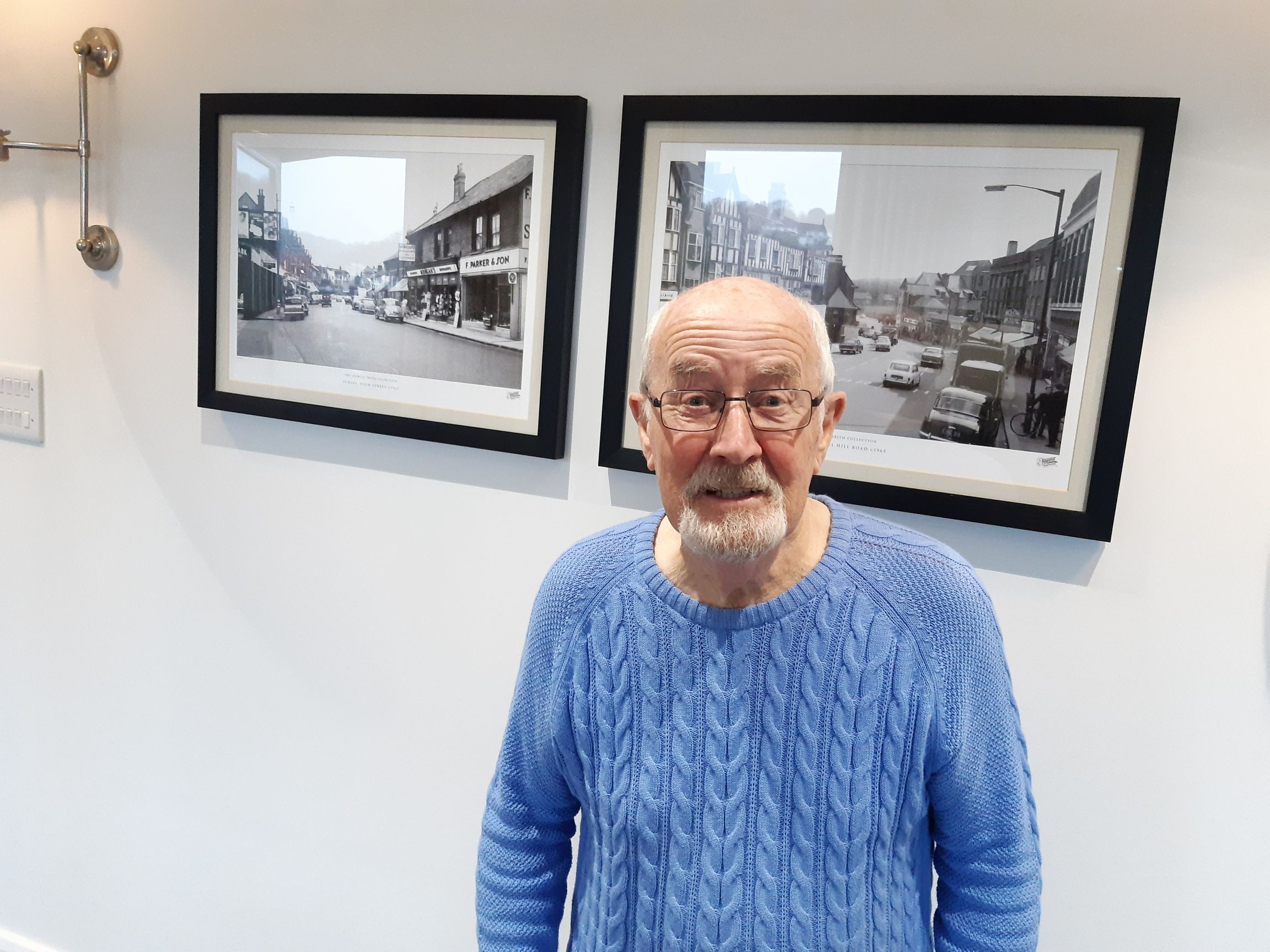 Roger Capham, 81 and a former insurance executive, has lived in the Purley area since moving to Kenley from Essex 46 years ago so did not want to go far when he made the decision to downsize to Pegasus' Carriages from a large four bedroom detached house in Kenley that had been his family's home for over four decades.
Roger shares his home moving journey to Pegasus' independent later-living community: "Our former home was a beautiful house with a large garden at the bottom of a hill in Kenley, just down the road from Purley. However, it was becoming too much for me to manage and needed a lot of maintenance. Following one of my daughters asking me how much of the house I actually used, it dawned on me that just the lounge, kitchen, a bedroom and a bathroom was all I needed so a one-bedroom home at Pegasus' Carriages was the ideal choice."
Roger and his beloved wife Jean had been talking about the idea of downsizing before she sadly passed away in 2018: "It was very sudden and such a shock, so suddenly my plans changed and I knew that staying in such a large house on my own and living there part time, as I have a second home in Bournemouth which I get to as often as I can, no longer made sense."
Two aspects of Carriages attracted Roger above all, the convenience of the location and the attractive communal areas for socialising: "I only looked at a few other similar communities but found them to be too remote. I knew the area well and where I had lived before was so convenient for buses, the town centre and the railway station, so in terms of location Carriages was not much different.
"I also liked the idea of the communal areas, social activities and coming into a community where I could meet other people. There is a very smart shared lounge so there will be plenty of opportunity to socialise with my neighbours, once restrictions ease. For the time being, we are still able to use the Sky Lounge and fantastic rooftop terraces for limited socialising.
"Moving to Carriages has also meant that I am still near to both of my daughters and as I'm within the London catchment, I still qualify for my freedom pass on London transport which is a valuable asset."
Another reason Roger was keen to stay in the area was due to his close involvement with local education being a member of Croydon Schools Forum as well as a director of an Academy Trust overseeing five schools locally.
Roger continued: "It is just such a marvellous location with wonderful facilities and a great community to come back to after spending time at my home just outside Bournemouth. All the team at Carriages are very helpful and have made me feel so welcome. The buying process happened during the pandemic and then my furniture was delayed but the team here have been so accommodating throughout. Everyone has rallied round, which was great as where I lived previously, we all supported one another so I like the fact that there is such a strong support system at Carriages too. As I moved in October, just before the second lockdown, it has meant that I have coped pretty well with the continued restrictions."
Winner of the Evening Standard Best New Development Award in the retirement Living sector, Carriages is a stunning collection of one- and two-bedroom apartments in the heart of Purley. The homes are light, spacious and welcoming with selected homes enjoying private balconies. With a stylish shared lounge or roof terrace to return to for a drink after a busy day, Carriages is a sociable and relaxing place to call home. Sales prices start from £275,000 and rental prices from £1,533 pcm. Call our sales team on: 020 3308 2550 or email us: [email protected].