14 September 2020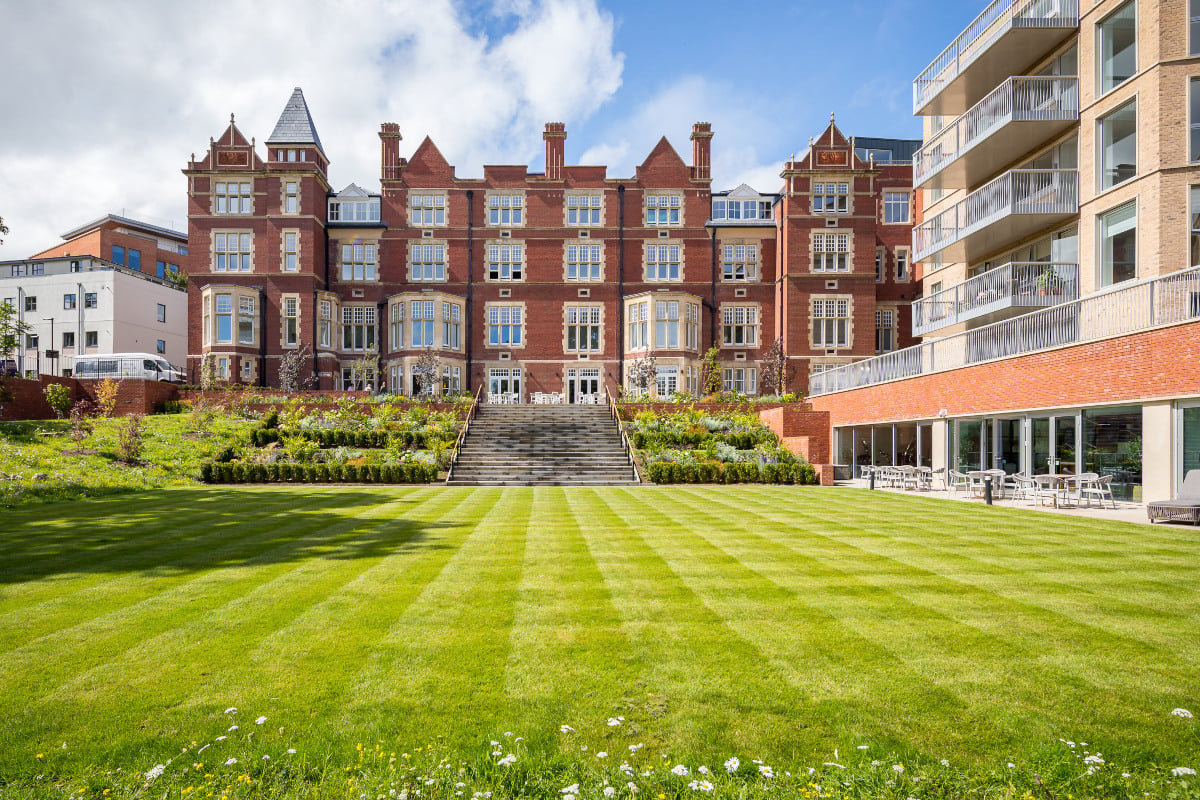 Queen Victoria House, as the name suggests, is a grand Victorian building that sits majestically on Redland Hill in Bristol. Built in a nineteenth century formal institutional design with Queen Anne revival influences, Queen Victoria House has now been transformed by Pegasus into 25 exceptional age-exclusive homes to create our The Vincent community.
Queen Victoria House was built in 1886 on the site of Vincent Lodge, which was demolished to make way for the building, The Wayneflete Private School for Boys. The crests for each of the different schoolhouses can still be seen imprinted on the walls today. Vincent Lodge had been owned by Jacob Wilcox Ricketts, a flamboyant local entrepreneur and leading Bristol Whig, who had died some twenty-five years earlier. When he was alive Vincent Lodge had been his home and it is he who erected the Grade II listed obelisk to commemorate the death in 1817 of Princess Charlotte, George IV's daughter and which still stands in the beautiful gardens of The Vincent.
In 1899 the school site was bought by Sir Edward Payson Wills, a scion of Bristol's Wills family, for the establishment by committee of the first convalescent home in Bristol. The Queen Victoria Jubilee Convalescent Home, named in her honour, was opened by Queen Victoria herself during her visit to Bristol on 15 November 1899. Queen Victoria House has since seen several incarnations, including a maternity hospital and offices until Pegasus bought the building and converted it into the stunning community it is today.
Today, the restoration has ensured the Victorian heritage and period features have been beautifully conserved and accentuated. The historic clock face at the front of the building was cleaned and polished and on the top floor, the intricate internal workings have been revealed, for owners to marvel. The charming second floor chapel was refurbished to its former glory and the creation of the arboretum inspired by Westonbirt and the Victorian spirit of collecting and cultivating exotic plants is now home to the historic obelisk, an intriguing focal point in the arboretum garden.
---
To find out more about life at The Vincent and the beautifully refurbished apartments in Queen Victoria House please call the sales team on 0117 981 4352 or email [email protected].