18 May 2021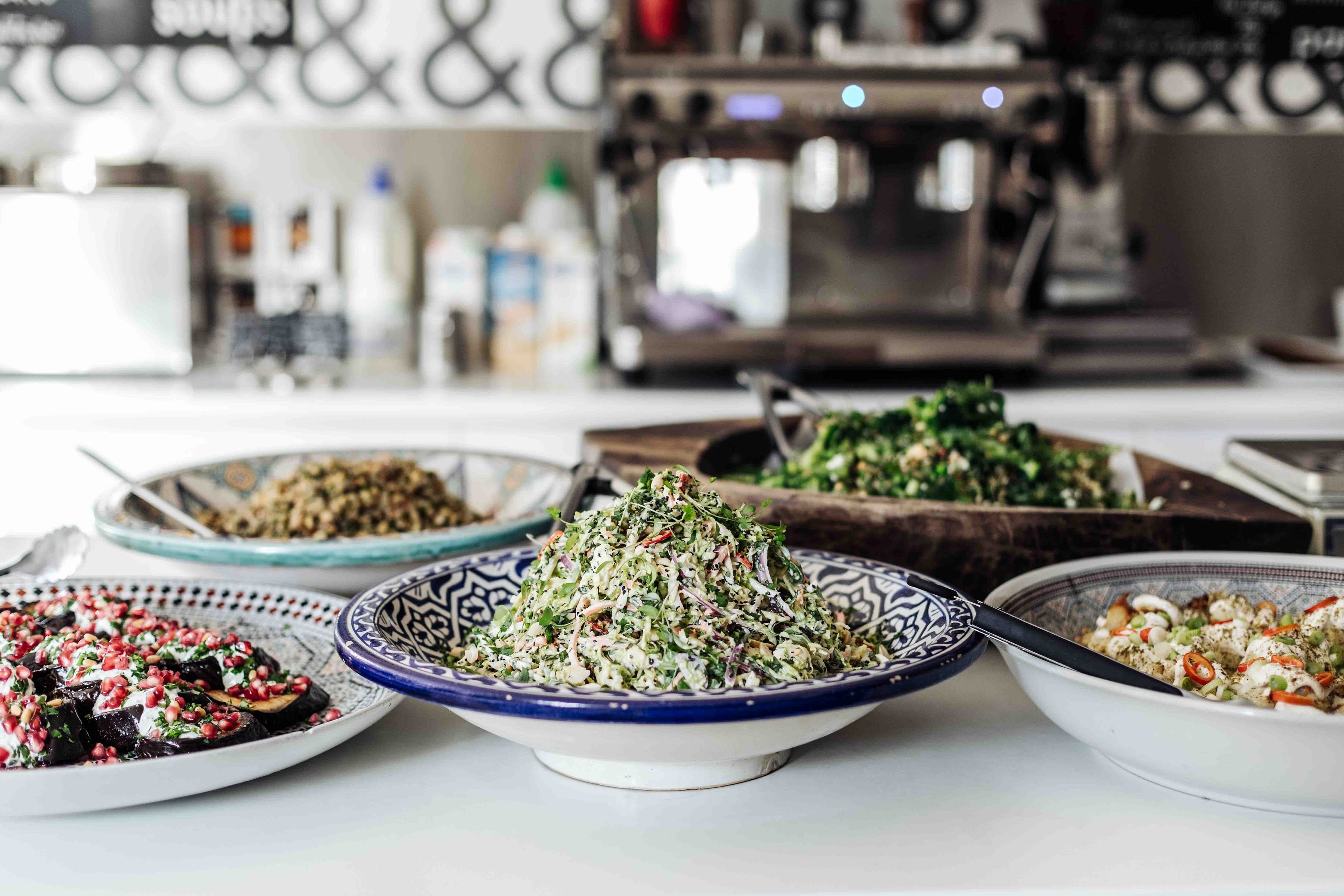 Harpenden is a quaint and well-connected town offering a selection of independent eateries and shops, close to our 23a Leyton Road Pegasus community.
We recently caught up with Jane from Parker & Vine, an award-winning local food shop offering a selection of fresh salads and baked goods in the heart of the town to learn a bit more about the business…
Can you tell us a bit about you and how Parker & Vine started?
My friend Sue (Vine) & I (Jane Parker) were both looking for the next challenge – we both had empty nests at home and weren't ready to put our feet up, so we thought a collaboration to bring fantastic food and good customer service to Harpenden seemed like a good idea.
Since our opening six years ago, the business has grown whereby we now have a busy shop where our team of chefs create amazing fresh salads and baked goods every day, sold alongside our popular, authentic blend of coffee. We also offer a catering/Food to Go service for office lunches, entertaining at home and parties.
What is the inspiration behind the menus at Parker & Vine?
Sue and I love to celebrate new cultures through our food. In our early days, the vibrant flavours of North African salads and tagines were our inspiration with plenty of cumin and preserved lemon peppering our food.
Most recently, we have been working our way through the flavours of the Middle East bringing new ingredients such as tahini, freekeh and pomegranate molasses to the locals of Harpenden.
Many of our products are sourced locally but if we have to go further to find the quality we are after then so be it – obviously we have to go quite a long way to find some of our speciality Spanish and Lebanese products and cooking ingredients!
How have you adapted since the pandemic and what are you looking forward with restrictions easing?
Like so many businesses, Parker & Vine has "pivoted" during the pandemic. Although we had to cancel our fresh salad counter during Covid, we have adapted and now offer our salads in individual and family sizes which have the advantage of a longer shelf life. We tweak our menu every two weeks to keep us on our toes and to also take advantage of fresh seasonal produce.
As lockdown eases, we are looking forward to being able to see more of our lovely customers once again and to kick-starting our Food To Go service once again which is an easy way to make entertaining at home simple. You just have to order, and we will do all the hard work to prepare stunning food that will delight your guests. At the moment, we have re-introduced this service with smaller quantities perfect for parties of 6.
What is your favourite Spring recipe to recreate at home?
We stock hot smoked salmon which is delivered to us each week from Lowestoft.
It is a beautiful product at any time of the year but with new season jersey royals, griddled English asparagus and minted peas, fresh from their pods, it is utterly sublime!
Any exciting new menu or plans for the future
We are having a bit of a spruce up over the next few weeks (which may necessitate closing for a few days) and we also have a little bit of a rebrand coming along sometime later this year so do keep your eyes peeled for the new and improved Parker & Vine.
We cannot believe that the business is exactly six years old this month and we are beginning to feel like we have finally put down roots in Harpenden and are here to stay.
Visit Parker & Vine to learn more about the amazing selection of fresh salad, baked goods and authentic coffee on offer.
------
23a Leyton Road is our beautiful collection of 38 later living apartments overlooking Rothamsted Park in tranquil Harpenden. To find out more about the lifestyle that awaits, call our team on 01582 643721 or email [email protected].