Go back to all news
Cobham Free School Creates A Piece of Legacy at Pegasus' Latest Community in Cobham
04 December 2020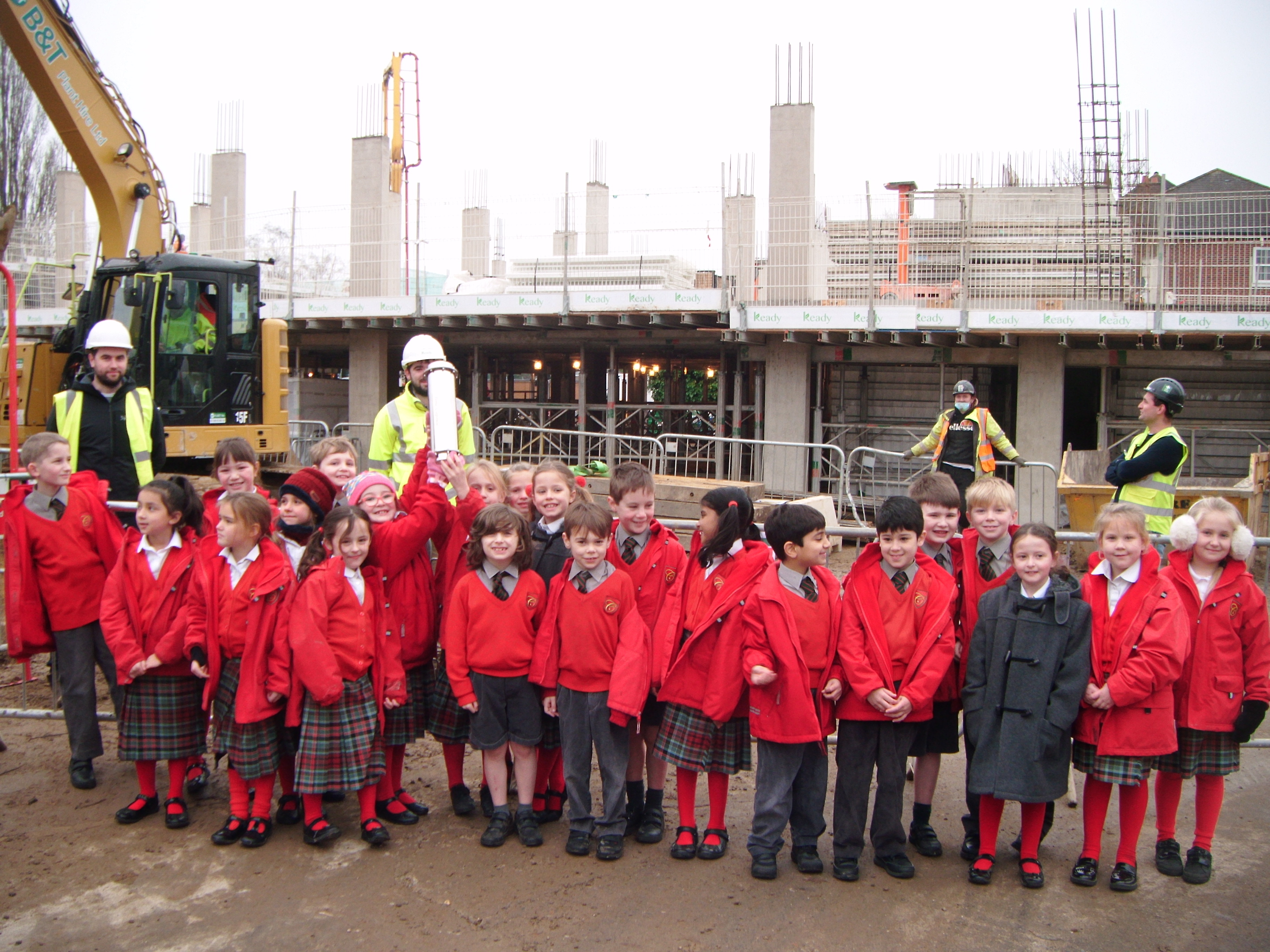 On Monday 30th November, Pegasus was joined by pupils of Cobham Free School to bury a time capsule to mark the beginning of a new community of homes being built in picturesque Cobham.
The Year 3 students were invited to fill up the capsule with memorabilia marking events from 2020 which stood out to them. A variety of interesting keepsakes ranging from handwritten stories to a large rainbow drawing that can be puzzled together were collected and helped create the capsule of a year that will go down in history. The children also included personal letters for future children to read when the capsule is opened in years to come.
The children were welcomed to a socially distanced visit to the site by Pegasus' Development Manager, Harry Wilmott and Project Manager Conal Doherty. The team provided an overview of the new community under construction which includes a selection of 53 one-, two- and three-bedroom apartments set around a landscaped courtyard. Pupils were also given the opportunity to engage in a Q&A session before watching the burial of the capsule.
Harry Wilmott, Development Manager explains: "We are very keen to develop lasting community links in the neighbourhoods within which we are building homes. Burying a time capsule created by children in Cobham on a later-living site is a great opportunity to encourage intergenerational living in this vibrant village and leave a legacy within the community."
Michaela Khatib, Executive Head at Cobham Free School comments: "The children were delighted to be invited to take part in the capsule burial event and it was great to take part in an interactive, educational visit. They were all very keen to learn more about the new homes being built near to their school and how the build process works. We think it was a fantastic way to keep the younger generation engaged in their local area and we all cannot wait to see the final homes come to life soon.''
The later-living homes being built are anticipated to launch off-plan in June 2021. For more information about the homes coming soon at Pegasus Cobham, call the team on 0800 975 0170.