06 July 2021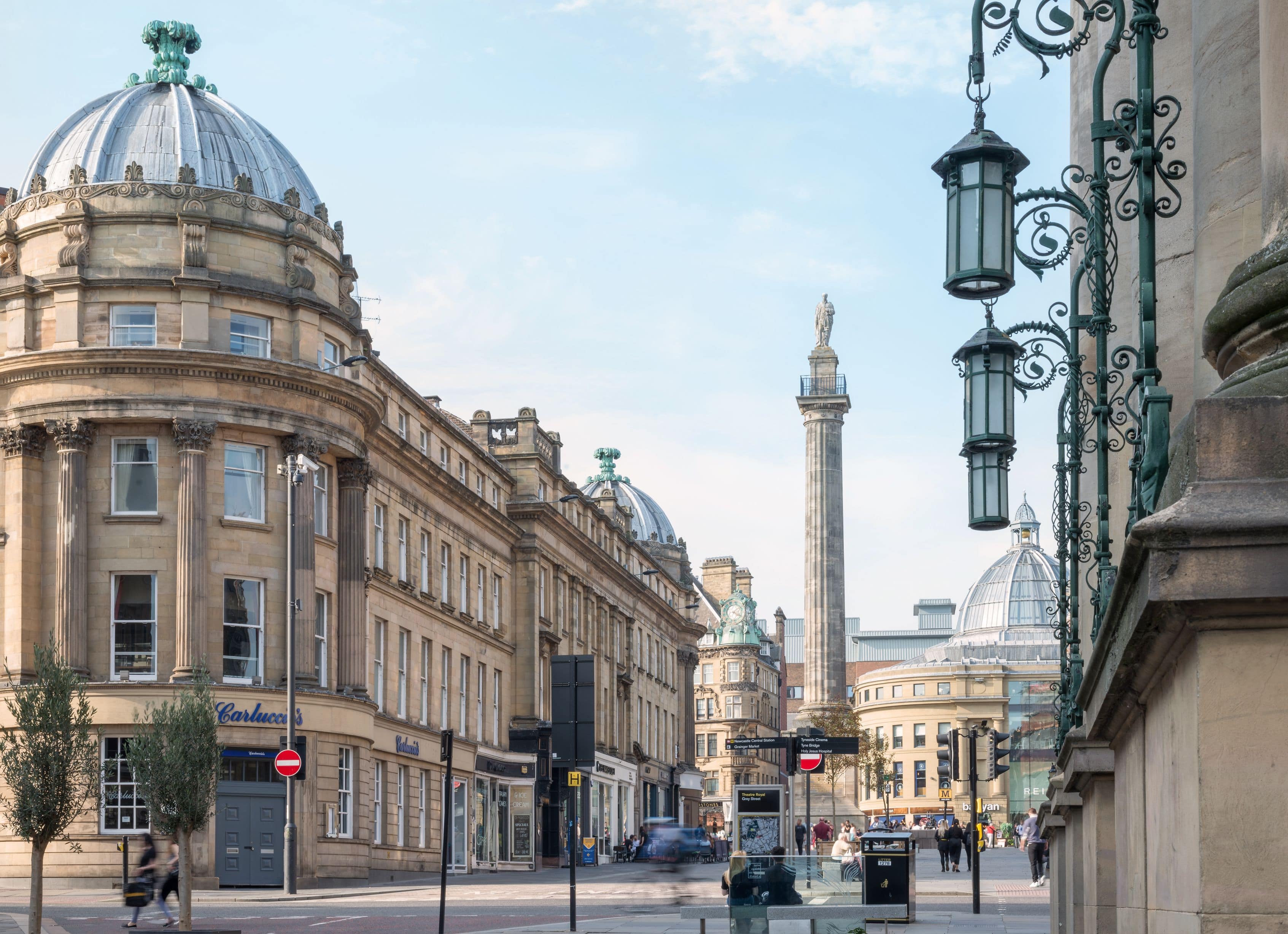 Situated in a leafy suburb of Newcastle, Pegasus Jesmond Assembly is our collection of 63 luxurious apartments. Those looking for somewhere to enjoy their next chapter will find that Jesmond is a welcoming community for those who enjoy an active, independent lifestyle. We spoke to Anne Raffle, Chair of Elders Council, to find out about their work in the area and how they're making Newcastle a wonderful place to grow old.
Hi Anne, could you tell us about Elders Council?
Elders Council of Newcastle is a citywide organisation run by older people for older people. Many of us are active members, and we all give our time and expertise on a voluntary basis. We give older people an opportunity to have a voice on local and national issues that matter to them through regular events, and keep the community informed about opportunities and issues through our quarterly magazine, fortnightly e-bulletin, social media and radio programme broadcast twice a month on Nova Radio.
We share what we learn from older people with policymakers, service providers and academics so that the day-to-day experiences of older people will influence their work and their decisions, to make Newcastle a good place in which to grow old.
What does your role at Elders Council involve?
I am Chair of the Elders Council and, with the Board of Trustees, have the responsibility of ensuring our charity operates in the most effective and beneficial way possible whilst being fully representative of our older communities. I attend meetings and events on behalf of the Elders Council as well as being involved in much of the day to day communications mentioned above.
Barbara Douglas is the Executive Officer and facilitates the work of the Elders Council, helping to build partnerships with other organisations; to develop projects and to support the active members in the way which suits them best, whilst also co-ordinating the citywide Age-Friendly Newcastle group, which is made up of key organisations in the city committed to making Newcastle age-friendly. This is part of a WHO Global Age-Friendly Cities and Communities programme, which gives us lots of opportunities to learn from other places in the UK and elsewhere.
What events and activities do you have coming up?
Within the Jesmond area of Newcastle, and an offshoot of the Elders Council, there is a Wellbeing Group that meets monthly in the local library. They also hold regular coffee mornings for the community.
Due to covid-19, this last year has seen many of our planned information events cancelled or, where possible, moved online. Of course, this has disadvantaged many people who do not have IT skills or equipment, but this is something we are trying to address by working with partners to provide older people with opportunities to learn how to get online if they wish to.
What are the benefits of being an Elders Council member?
Membership of the Elders Council is free. As a member you will receive information from us both in hard copy and online. You will be given the opportunity to participate in a wide range of activities in the city from research to arts projects. You can also choose to become an active member and join in with others to undertake your own research, put on an event for other older people, or join our communications team and help with the magazine or radio broadcast. We are members of a recently formed Later Life Audio and Radio Cooperative group which creates information podcasts.
You can represent older people at key meetings in the city with NHS partners, the Local Authority or other voluntary sector organisations. With some knowledge of Elders Council and your own skills, you might be interested in joining our Board of Trustees so that we can meet the constantly changing diversity in the City. It may all sound a bit daunting, but you will find a lot of peer support from other members! We have lots of fun and members often develop lasting friendships.
How can people join?
All you need to do is to fill in a very simple membership form which is available on our website www.elderscouncil.org.uk or you can get it by emailing [email protected] or calling 0191 208 2701. We look forward to hearing from you!
---
Enjoy the best of Newcastle at Pegasus Jesmond Assembly. Discover the homes available by contacting the team on [email protected] or 0191 247 4463.