06 August 2021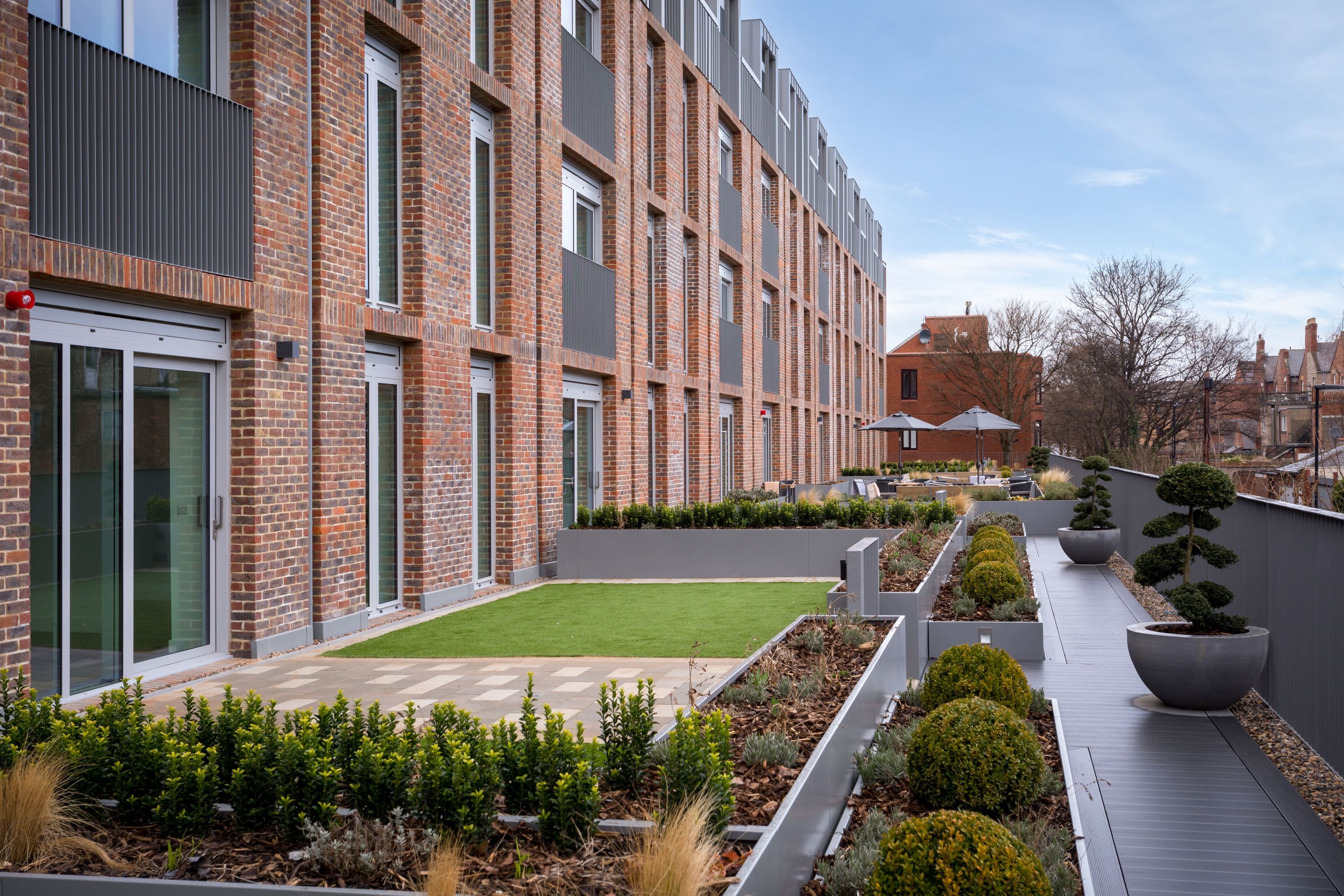 Despite the end of the Government backed Stamp Duty Holiday on 30th June 2021, Pegasus, part of Lifestory, is delighted to be offering full stamp duty savings to prospective customers across their Midlands and North communities*.
Across exclusive locations, Pegasus has committed to pay the full stamp duty on all their stylish homes available in five desirable locations for those wanting to start the next chapter of their lives.
Save up to £15,000 in stamp duty at Pegasus' Steepleton community, set in the heart of the Cotswolds in desirable Tetbury. This collection of one- and two bedroom later living apartments is designed with community in mind. Spread across six buildings connected by garden walkways to provide an authentic village feel, the apartments which start from £299,000, offer the privacy of your own home with the additional social aspect when you wish to spend time with others.
The Latheram House and One Bayshill Road communities offer a selection of one-, two- and three-bedroom homes in much sought after Cheltenham, with ample places for socialising and modern amenities on the doorstep prices start from £300,000 and £375,000 respectively. One Bayshill Road also features a selection of outstanding wellness facilities to enable a healthier independent lifestyle. With the stamp duty incentive, savings of up to £39,750 are available.
If a new start in Bristol is what you are looking for, The Vincent is a stylish collection of one- two- and three bedroom apartments nestled beside Clifton Downs in Bristol's desirable Redland district. With prices from £375,000 to £1,250,000 and a selection of exceptional communal spaces, including a restaurant, and wellness facilities, you can save up to £68,750 in stamp duty.
Jesmond Assembly, our latest collection of homes in Jesmond, Newcastle offers a selection of one- and two-bedroom apartments including duplexes, ideal for a tranquil lifestyle with the added benefit of the city centre convenience, located just minutes away. Prices range from £275,000 for a one-bedroom up to £600,000 for a two-bedroom with stamp duty savings of up to £20,000 available. Homeowners here can also enjoy a range of amenities including a social kitchen, owners' lounge and terraced garden.
Last but not least, those looking for a fresh start in the North should look no further than our Chapelwood community in Wilmslow, Cheshire. Chapelwood is a stylish collection of one-, two- and three- bedroom homes in an elegant four storey redbrick building surrounded by expansive gardens. The community offers a host of first-class facilities including a spa, gym, restaurant and owners' lounge for socialising and relaxing with prices starting from £395,000 and stamp duty savings of up to £21,750
For added peace of mind, Homeowners benefit from no exit fees, and for those who prefer to rent rather than buy, Pegasus homes are available to rent. If you've decided that now is the time to make the move to one of our communities to benefit from our exciting stamp duty offer, call our team on 0808 189 0106 to start your journey today.
---
*Terms and conditions apply. Speak to our sales team for full details.