10 August 2021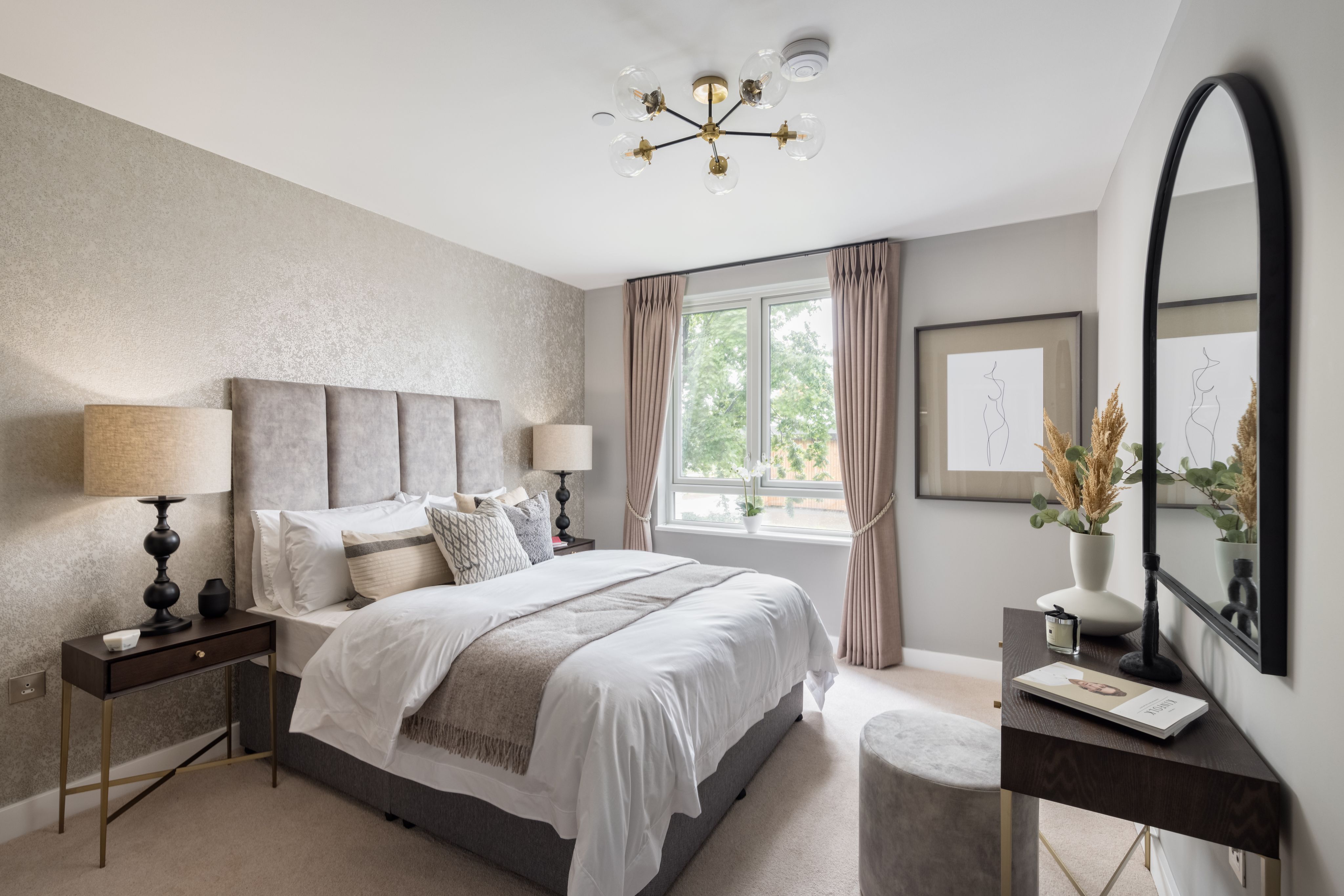 Errol and Mary, a retired General Practitioner and schoolteacher enjoyed living in their two- bedroom canal-side home in central London for the past 50 years. However, as they got older, they were finding it increasingly difficult to maintain their home and decided it was finally time to downsize to a location closer to their son, Julian.
Julian explains: "My parents who are in their nineties had been finding it increasingly difficult to live in their home and as we couldn't convert their existing house to support their needs we realised that it was time for them to downsize. Our main priorities for their new home were for it to be closer to Berkhamsted where I live and, in a location, where my mother could have an active social life which she had been missing terribly since the arrival of the pandemic.
"Restrictions meant that we had to do most of our searches online and after looking at about 10 different properties, we came across 23a Leyton Road which seemed ideal. We viewed a three-bedroom top floor apartment and were pretty much sold straight away especially as the option of renting the property appealed to my parents who were keen on not having to work through buying a new home in their nineties."
"Since moving into their new home in June, 23a Leyton Road has given them a whole new lease on life. My mother now enjoys visiting the High Street, meeting up with friends and visiting the local charity shops. I was concerned that my father who is a keen gardener might find it more difficult to adapt to their new home, however the transition has been a relatively easy one. He enjoys the quiet, the landscaped grounds and the fantastic views of neighbouring Rothamsted Park from his balcony."
"My parents have been able to re-engage with a wider community of people, something that had been missing in their previous home. Their new home offers all the practicality of daily life without the hassle and should their health decline, the third bedroom will prove invaluable if we need to find a live-in carer."
---
For more information on the homes available at 23a Leyton Road, call on 01582 643721 or visit [email protected].