07 December 2022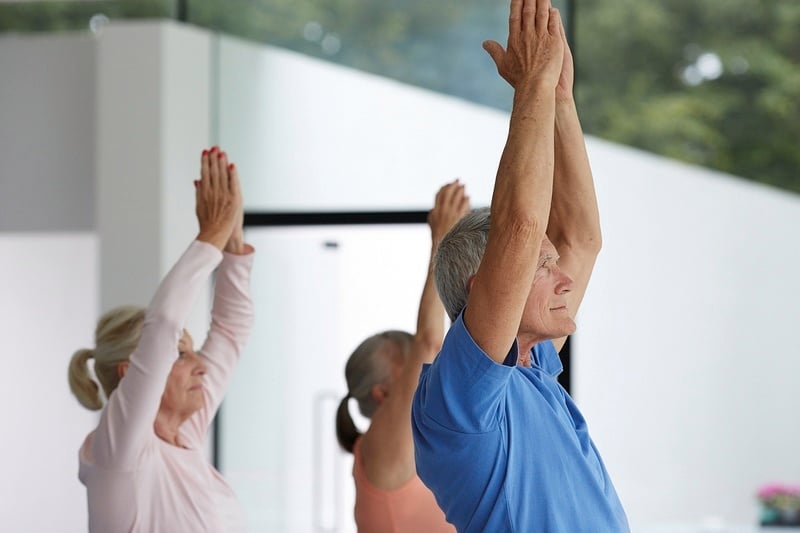 Hobbies are important - maybe more so than we realise. As well as being fulfilling, entertaining, and even beneficial for our overall health and wellbeing, they're a great way to maintain social connections within our communities and meet new, like-minded people.
Rest less had a chat with some of our General Managers and Lifehosts across our communities to find out more about hobbies in later life. Take a look at some of the social clubs and activities taking place across our Pegasus communities:
Tai Chi
Tai Chi is an ancient Chinese practice that's beneficial for both the mind and body. It's technically considered a martial art, as it was originally developed for self-defence, but nowadays it's generally used for its meditative qualities and health benefits. These range from improved mood, balance, sleep and to stress reduction.
"We run a weekly Tai Chi class at our community in Tetbury. Lots of residents look forward to it, and it's been really beneficial for their balance and wellbeing." - Harriet Hawkins, General Manager at Steepleton, Tetbury.
Wine Tasting
Sometimes there is nothing better than bonding with someone over a glass of wine. So if you're a bit of a wine fanatic, why not enjoy it with others whilst learning about your wine's origins at a wine tasting?
The Vincent community in Bristol has regular wine-tasting evenings that have been popular among the residents. Attending wine tastings can help you develop your palette and discover new and interesting wines, and you'll get to meet a whole host of friendly faces.
Flower Arranging
Flower arranging is the art of organising flowers and other plant material - which you can purchase or collect yourself on nature walks - into expressive displays. It's a pretty unique pastime because it blends creative expression with interacting with the natural world. And as well as delivering a whole host of mental health benefits - such as reduced feelings of anxiety - taking a course, workshop, or joining a club can be a great way to meet like-minded people.
"This was a real social activity. Everyone was getting involved with a glass of fizz and sharing their creations. We can't wait for wreath making, which we're running later on in the year!" - Harriet Hawkins, General Manager at Steepleton, Tetbury.
Games
As children, we spend almost all of our time playing games and, in those early years, it fosters our development by promoting healthy behaviours like creativity and sharing. Many of us stop playing games as we reach adulthood, and this isn't necessarily a good thing - because as well as reducing stress and improving brain function, it can help us to make new connections and foster strong relationships.
Bridge club is a popular group among homeowners and rental members at Steepleton, Tetbury, who host weekly games in the communal lounge.
Dancing
Dancing and socialising have gone hand in hand for centuries, from the regal dances of the Late Renaissance to the first pumping discos of the 1970s. There's something about moving our bodies to the sound of music that connects us, without the need for words - which makes it an ideal activity for introverts looking for an icebreaker.
"Organising activities for our homeowners and rental members is so important to us as it gives the development a real community feel. Having options of activities to do on-site means that the residents can do the things they enjoy with neighbours and friends, without having the added stress of organising transport. We are always on the lookout for new activities and often send it out for the homeowners and rental members to decide in order to provide them with exactly what they want." - Harriet Hawkins, General Manager at Steepleton, Tetbury
Final thoughts
All the best ideas for organised activities come from the homeowners and tenants, and as the communities grow, the majority of events are now led and promoted by the community themselves.
Find your nearest Pegasus community here and book a viewing.