11 April 2019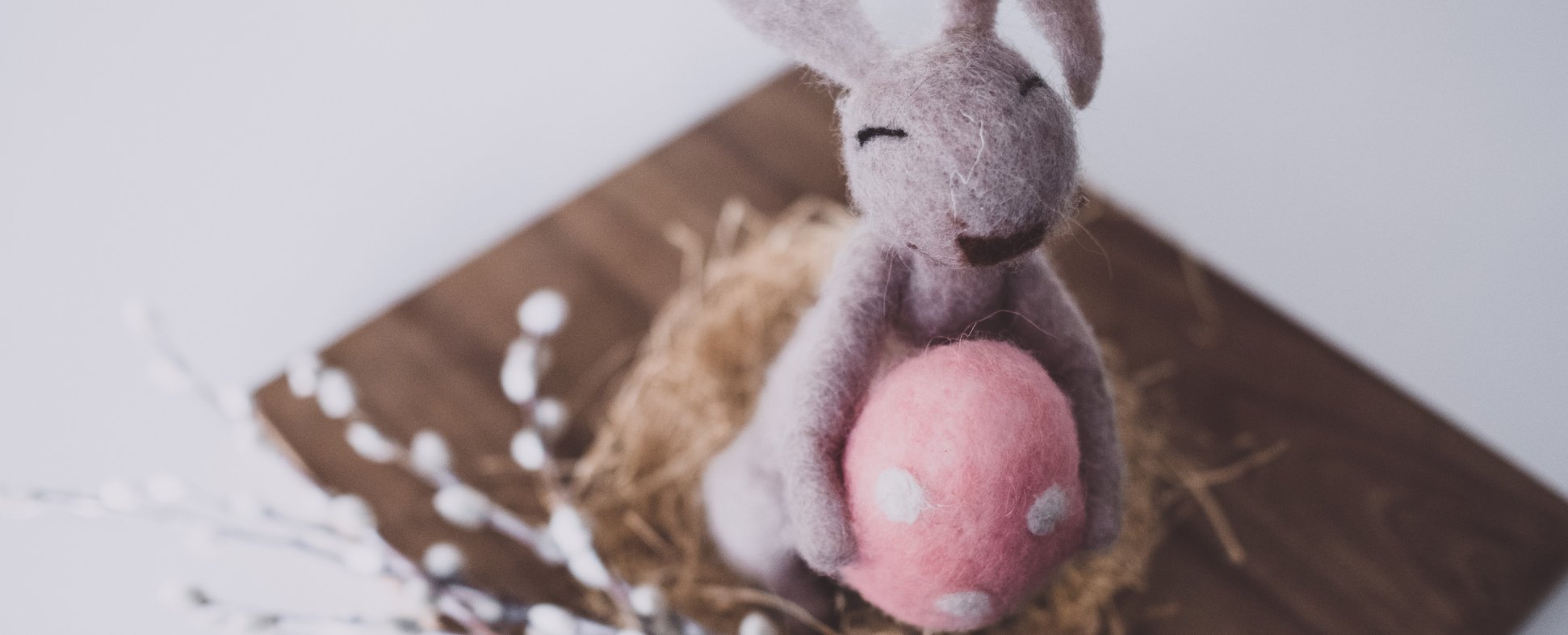 Springtime is a wonderful time to take a short break - after the cold and dark winter months, a few days away is a real tonic.
Whether your preference is for long country walks, a breath of sea air, exploring a country house or enjoying lunch and shopping in a delightful town or village, Britain has it all.
So put a spring in your step this Easter with a relaxing break.
Journey south for a getaway in Kent
The Kent countryside is renowned for its natural beauty throughout the year but spring is a perfect time to visit.
The thriving town of Sevenoaks has much to offer. It's a cultural hub with many events, a range of independent shops and foodie delights at artisan-inspired cafes and restaurants and many local attractions you can enjoy with the family.
Just a few days after Easter, floral festivities start up with the annual Tulip Celebrations at Hever Castle and a Bluebell Festival at Riverhill Gardens, both from 24 April.
If you've not had your fill of flowers, pop over to The Hop Shop at Castle Farm to stock up on Kentish lavender, honey and hops. The farm's famous lavender is used in its relaxing 'Sleepy Scent' range, promising a restful night's sleep even after your break is over.
Find new culture in the Cotswolds
The Cotswolds at Easter is a delight - with breathtaking scenery and many chocolate-box pretty places to explore, it provides a perfect short break.
The Cotswolds is an area of outstanding natural beauty and there is a choice of exhilarating walks and rambling trails around the Tetbury area.
The town offers a variety of lovely shops, cafes and also hosts events and festivals throughout the year - and also has a right royal connection on its doorstep, with the Prince of Wales's Highgrove home nearby.
From 17-30 April, Tetbury artist Peter Unsworth is displaying paintings in his 'Different Places' exhibition at the Tetbury Goods Shed Arts Centre. Novelist Paul Richie said of Unsworth's work:
"The quality of Englishness is what strikes one first about Peter Unsworth's paintings: dream-like happenings which inhabit the borderlands of memory, between sleeping and waking, of the actual and the imagined."
Of course, there's the appeal of Gloucester and Cheltenham a short drive away too.
Near both towns is Three Choirs Vineyard, which produces, among other things, an award-winning English sparkling wine - with grapes grown in its special microclimate.
Explore foodie delights in the Dales
Further north, you can explore the glorious Peak District National Park - and much more - over a long weekend.
In the Derbyshire Dales, the popular Bakewell Food Festival is taking place from 27-28 April. With over 100 stalls, the festival will be celebrating the sheer amount of excellent local produce from the Peak District. As well as the famous Bakewell puddings, there'll be artisan distilled gins, craft beer, local cheeses and there'll even be a flypast by a de Havilland Tiger Moth.
Head to the beach in Dorset
If an escape to the coast appeals to you this Easter, head for the stunning south.
As the weather warms up, head to Dorset for stunning beaches at Sandbanks. Take your time wandering along the white sand beach, then take a car over on the chain ferry to start exploring the wild Jurassic Coast.
Visit Brownsea Island for an exciting day with the family exploring the Island's many treasures.
Head west towards Lulworth then keep going all the way to Lyme Regis, stopping off to go back in time spotting prehistoric forests and rock formations along the coast.
Get arty in Cornwall
Further south, but so worth the journey, is the stunning Cornish coast.
Falmouth is a bustling town, renowned for its artistic and cultural excellence and there are plenty of nearby attractions - Pendennis Castle and the Eden Project for example.
In the famous Falmouth Art Gallery, you can see 'The World As Yet Unseen - Women Artists in Conversation with Partou Zia' - as well as 'Rene Halkett - From Bauhaus to Cornwall'. To celebrate 100 years since the formation of the Bauhaus, the exhibition focuses on the work of Halkett, who studied under Klee and Kandinsky and moved to Cornwall after seeking exile in Britain.
Get away with PegasusLife
If you're considering an Easter getaway as a PegasusLife owner, you may be able to stay in the Guest Suite at another of PegasusLife's elegant and well-appointed developments. There you can take advantage of the many available facilities - from delicious locally sourced meals in the restaurants, or a cup of coffee on a sunny terrace, to a dip in a sparkling pool or a bespoke beauty treatment.
Your host will be more than happy to advise and help you make a reservation - and you can rest assured that your home will be secure while you're away.
PegasusLife has a number of properties at specifically chosen locations, ready and waiting to welcome you. Head to our developments page to browse the full range and find out more.