24 March 2021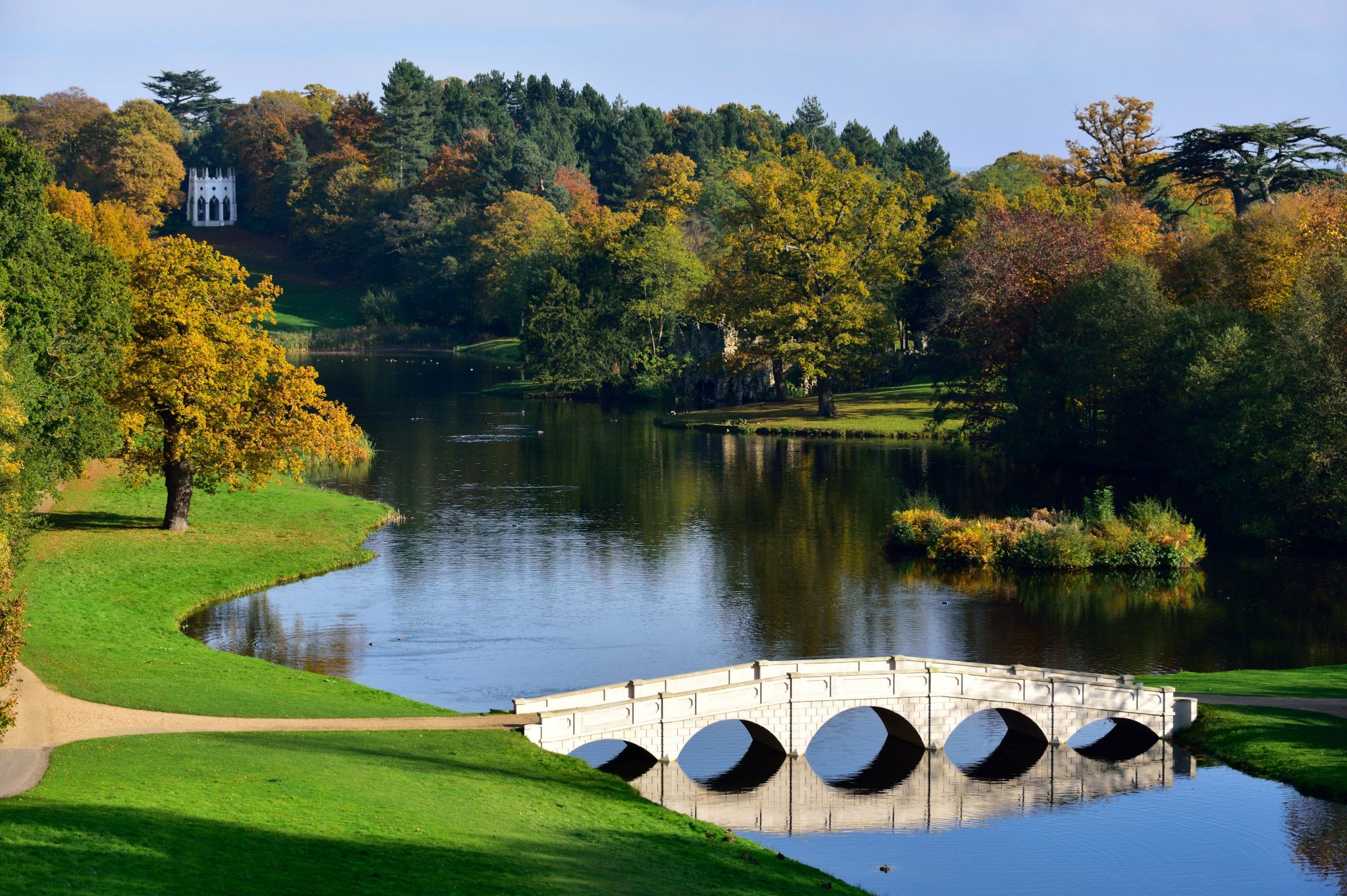 Ahead of Pegasus Cobham Bowers, our newest collection of later living homes launching in Cobham on Thursday 15th April, we've put together a guide of the best places to explore and visit in the affluent Surrey village.
Painshill
Painshill is an elegant 18th century garden created by British politician Charles Hamilton between 1738 – 1773, inspired by the exotic plants he had seen on his two Grand Tours across Europe. Encompassing gardens, historic buildings and a vast lake, there's so much for visitors to discover at Painshill. One of the most unique aspects of Painshill is the Crystal Grotto, a magical cave formed out of rocks and minerals covered in sparkling crystals. Impressive views of the estate await those who climb the 99 circulate steps of the spectacular Gothic Tower. Painshill also has its own vineyard, which produces sparkling wine available to buy at The Painshill garden and retail centre.
The Medicine Garden
The Medicine Garden is one of Cobham's hidden gems; built in 1845, the garden was originally created to grow fruit for the wealthy Combe family which owned Cobham Park, a former manor house and gardens. Since then, the garden has been restored but still retains its authentic charm with its original Victorian walls as well as thirteen of the outbuildings, including the sheds and hothouse. Today, The Medicine Garden is somewhere for visitors to shop independent businesses, take part in fitness classes or grab a bite to eat from the café.
Cobham Mill
Dating back to the 19th century, Cobham Mill is the only surviving, fully functional watermill in Surrey. Sitting along the River Mole, Cobham Mill is a Grade II listed building which was beautifully restored in 1990, allowing visitors to see the original, intricate mill machinery and enjoy the scenic surrounding landscape. Cobham Mill is also free to visit.
Wisley Common
Just outside of Cobham, Wisley Common is a beautiful nature reserve, covering 800 acres of woodland, lowland heath, lakes and ponds. The diverse habitat of Wisley Common allows for a variety of bugs and birds to call it home. Over 20 species of dragonflies and damselflies have been recorded at Wisley Common as well as birds including Nightjar, Dartford Warbler and the Hobby. Wisley Common is a great spot for a walk all year round.
---
Our new Cobham community will feature 53 beautiful one, two and three bedroom homes, each finished to the high standard seen across the Pegasus portfolio. To find out more and register your interest, contact the team on 01932 321 027 or [email protected].